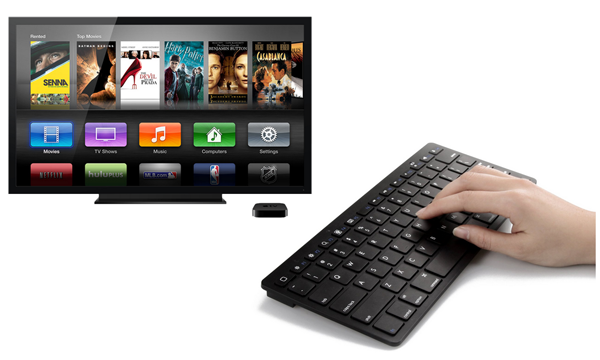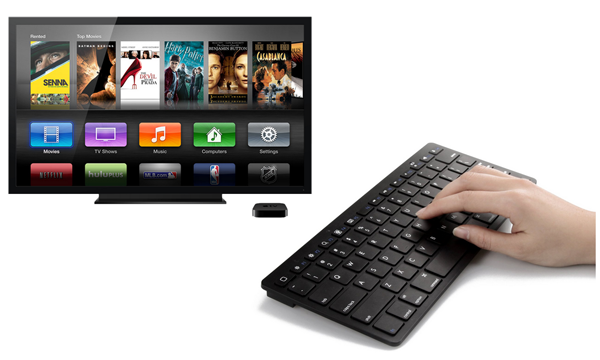 There are literally thousands of wireless Bluetooth keyboards out there and the good news is that some of them actually work with Apple TV 2 & 3. You can use the wireless keyboards to search, navigate menus, and more.
Below is a list of some of the best Black Friday deals on Bluetooth keyboards.

This is an Apple product so you don't have to worry about quality or compatibility. The Apple Wireless Keyboard MC184LL/B is sleek and completely cable free, allowing you to freely move with your keyboard. The keyboard also features crisp, highly-responsive keys. Its compact design will not only save you space, but also allows it to comfortably fit in small spaces. The Apple keyboard automatically turns off when you are not using it and instantly goes back on when you start typing.
Get this highly-efficient Bluetooth keyboard for $49.00 (refurbished).
The iPazzPort is a small, but fully functional Bluetooth keyboard. The board features 82 keys, including the scrolling and page up/down functions. You can type on the keyboard or flip it over and use it as a remote for your TV.
Buy it now for $19.99 from Amazon and save $10.00.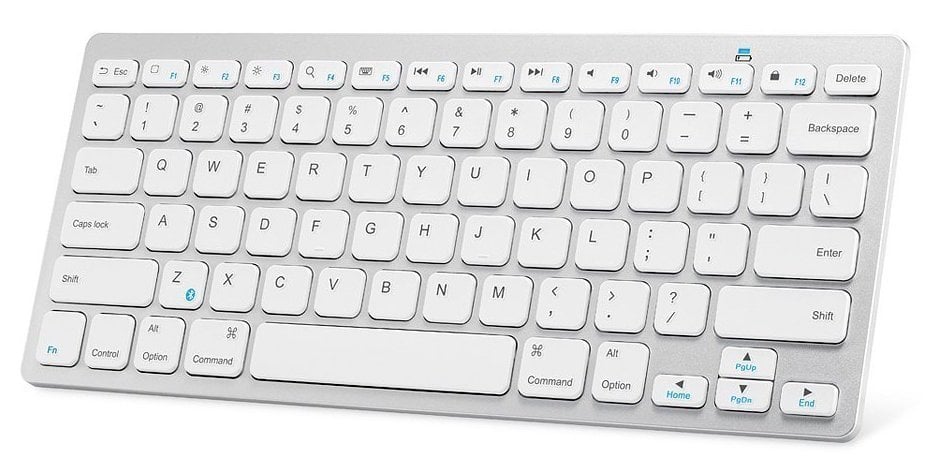 This is a lightweight and compact keyboard that is a third smaller than most traditional keyboards. The Anker is not only Bluetooth compatible, but it also has comfortable keys that allows for fast typing. It also saves on power, with two AAA battering lasting over 3 months, assuming you only use it for two hours per day.
Buy it from Amazon for $15.99 and save 10 bucks!

If you have been looking for a cable-free, Bluetooth keyboard then you should consider the AmazonBasics keyboard. This keyboard pairs with a variety of Apple devices, including Apple TV 2 and 3. The keyboard has all the functions that you have come to expect in high-quality, modern keyboards.
Get it now from Amazon for just $25.99 (13% off).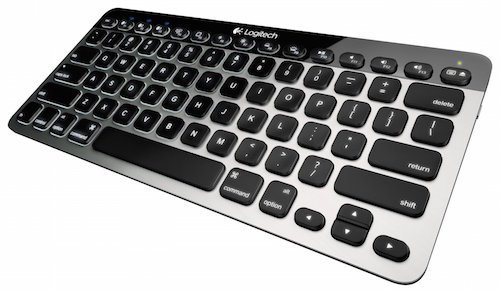 The K811 keyboard by Logitech is another well crafted keyboard that features Logitech's Easy-Switch technology. Instantly toggle between typing on your TV, iPhone or Mac with a single press. The well lit keyboard allows you to easily type, even in the dark.
This slim and compact keyboard is quite highly priced, probably because of its use of state-of-the-art technology, going now for $74.99 at Amazon, saving you $25.00!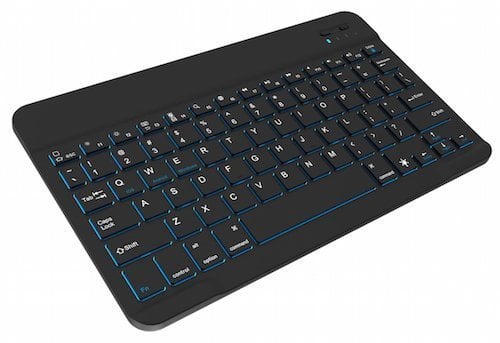 This is another cable-free keyboard that allows for clutter-free connection and boasts up to 10 meters operating distance. The Jelly Comb features multiple backlight options and it is also ultra-thin, so you can easily throw it into your bag or case. This keyboard also supports all the three major operating systems, including Windows, Android and iOS.
Buy it now for $18.99 from Amazon and save $21.00!
The iKross is a fully-functional wireless keyboard that pairs with Apple TV 2 and 3, together with a whole long list of devices. This is also a light, ultra-portable and flexible keyboard that can easily be rolled up for storage. It also uses silicone keys that are easy to clean and spill resistant.
If this is what you have been looking for in a keyboard then buy it now from Amazon for $14.99 and save $25.00!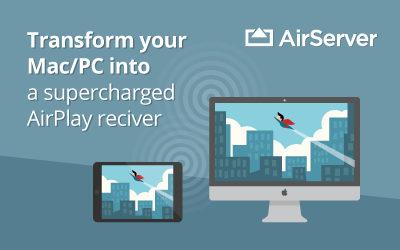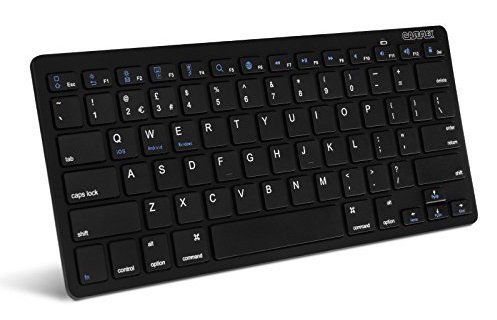 The Caseflex keyboard is compatible with a variety of devices, including all iOS, Android and Windows devices. Its compact design, lightweight and ultra-slim design allows you to easily slip it into a bag. The keyboard has an operating distance of up to 10 meters, giving you the freedom to work while moving freely in your house.
Get it now from Amazon for just $11.99 (25% off).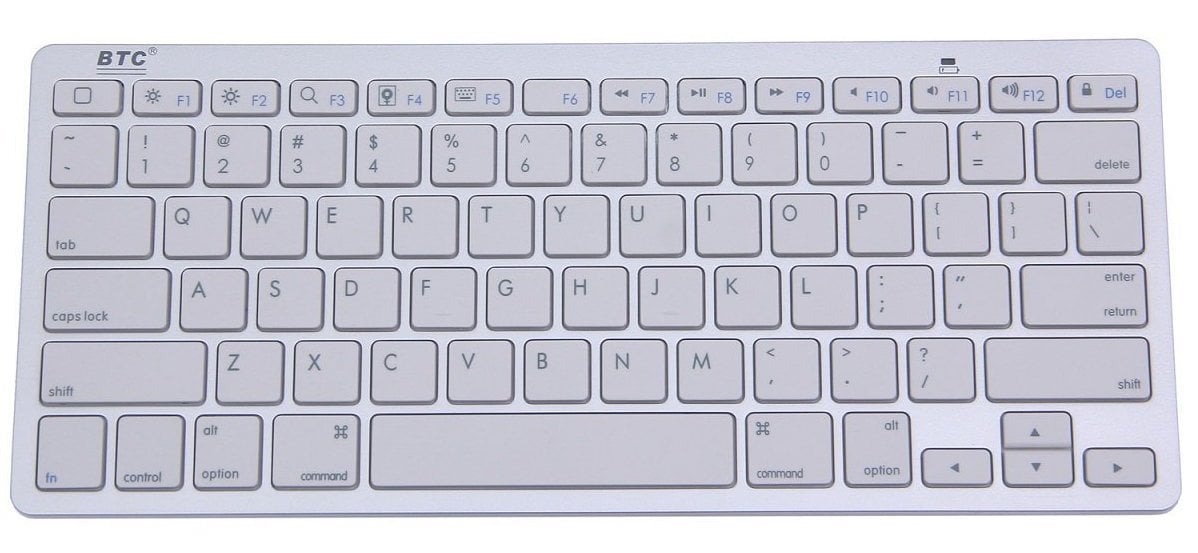 The BTC-613 Bluetooth keyboard works with a wide variety of devices including Apple TV 2 and 3. It features a super slim style and a compact design that allows it to easily fit in small spaces. It has a 10 meters operating radius, so you can walk around the room and still get to use it.
Buy it from Amazon for just $13.99 (35% off).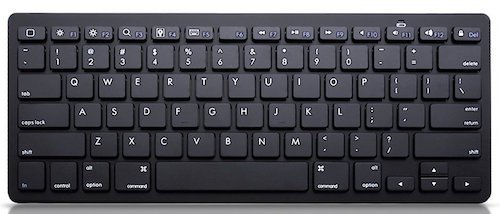 It works with Windows, Mac OSX, Android and iOS, with shortcut keys for all systems. The TNP keyboard also features a QWERTY layout for easy typing. Its ultra-slim design allows it to easily fit in a case or bag. You can use it on your lap, desk or anywhere.
Buy it now from Amazon for $14.99 and save $5.00.
More Black Friday deals: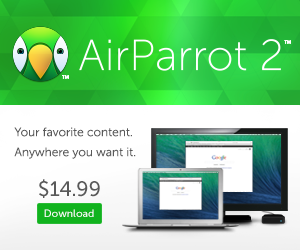 Also read:
Be sure to follow Apple TV Hacks on Twitter, Facebook or Google+ for all the latest Apple TV-related news.