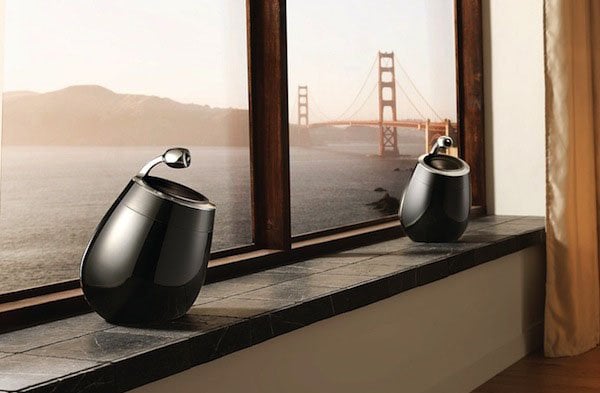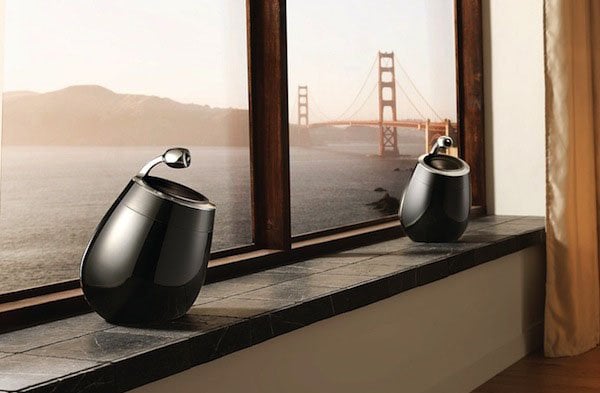 If you're listening to music on the Apple TV but don't want it to play on the television's subpar speakers, or if you're watching a movie but would like the audio to play from another speaker, you can redirect the audio from Apple TV to any AirPlay speakers (check out: How to send audio from Apple TV to AirPlay speakers).
Below is a list of some of the best Black Friday deals on AirPlay speakers.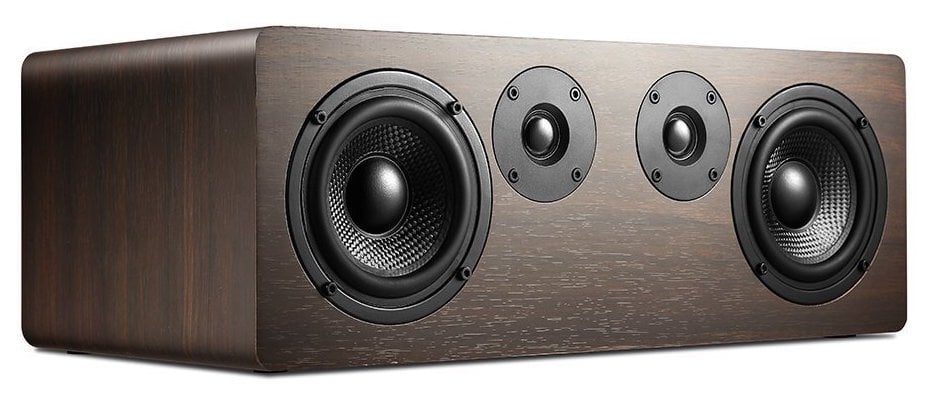 The Hame Dreamsound is a one of a kind third-party speaker that supports BDPlay, QPlay, AirPlay and DLNA making it perfect for both Apple and Android users. The high-end speaker is made of wood and offers high-quality, crystal clear sound.
The speaker is available at Amazon for just $139.99 (38% off!)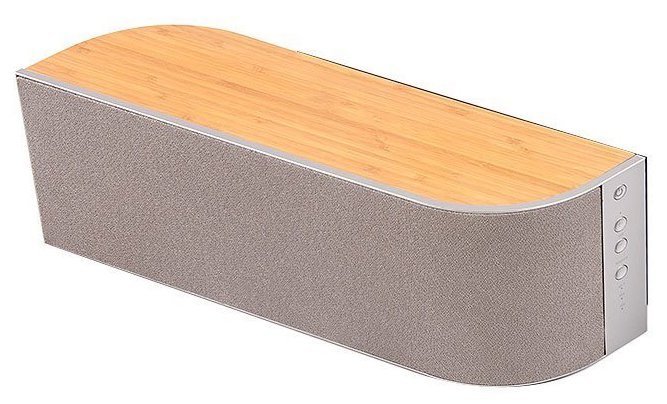 The Wren V5AP is another highly-priced speaker, but for good reasons. It allows for streaming of apps and music with AirPlay and with 25 watts of power, you should expect crystal clear sounds. The speaker's body features bamboo wood veneer that's placed over the rigid MDF body.
The V5AP normally costs $399.00, but you can get it today from Amazon for $239.00.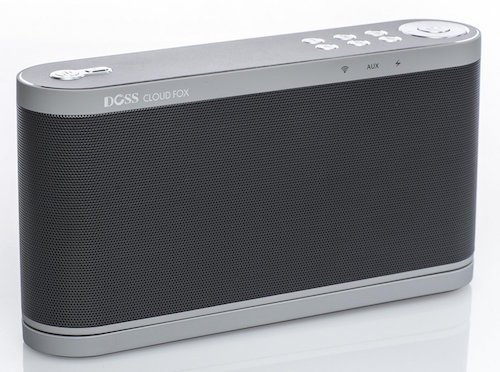 While it's a bit overpriced, the Doss AirPlay Speaker is one of the best AirPlay speakers out there, featuring one-touch access to your music with six personalized presets. The Doss easily connects directly to your office/home's Wi-Fi network and offers you the power to control your music with the free Doss app on your iPod, iPhone or iPad. The rechargeable battery can withstand up to 16 hours of playtime.
The speaker costs about $149.99, but you can get it for $99 at Amazon.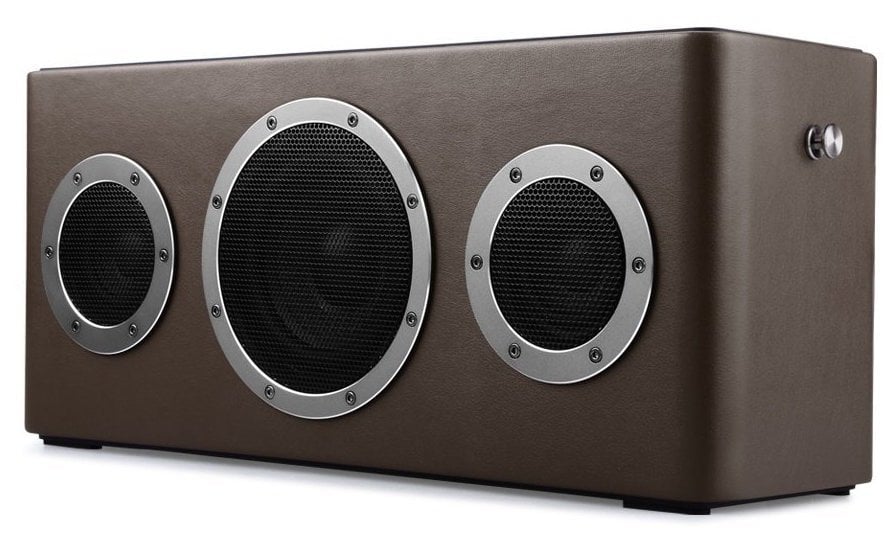 The GGMM M4 is a state-of-the-art leather wireless digital speaker that allows you to directly control your music using the GGMM music app that is available both on Google Play and the App Store. The speaker features a powerful built-in battery, withstanding up to 8 hours of playtime.
The M4 normally costs $399.99, but you can get it now for $199.99 from Amazon.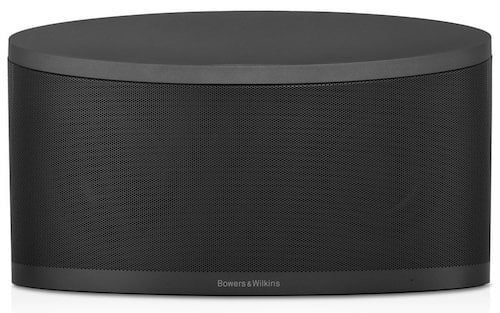 The Bowers & Wilkins Z2 is a high-quality speaker, with amazing sound. The Z2 features a lightning connector, effortless wireless streaming with AirPlay and a design that allows it to fit almost anywhere. It also comes with custom drivers that are creatively crafted to provide natural sound that disperses smoothly throughout any room.
The Z2 goes for $372.39 at Amazon (15% off).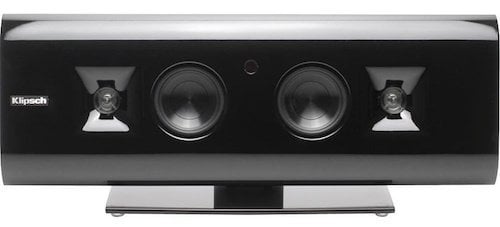 The Klipsch G-17  features a stunning appearance that complements a variety of settings and it also delivers high-quality sound that the brand is known for. Never settling for "average" the G-17 is actually one of the best AirPlay speakers in terms of sound, style and technology.
It costs $285.00 at Amazon (regular price: $549.00)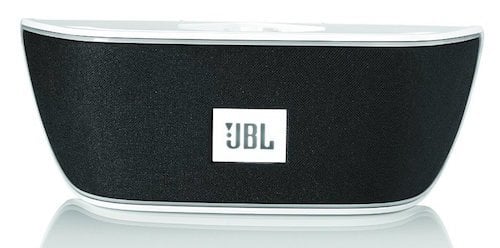 The JBL Soundfly AP speaker is a fairly priced speaker that uses AirPlay technology to provide high-quality music. The speaker uses a revolutionary plug-in design that allows the speaker to plug into any AC wall outlet. You no longer have to have shelf space or deal with messy wires. Control all your music using a free downloadable iOS app.
Buy the Soundfly from Amazon for $89.00, which is $150.95 less the actual selling price.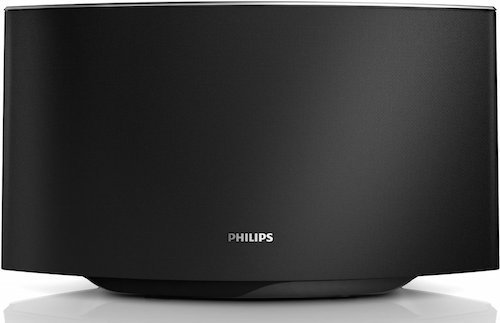 The Philips AD7000W/37 Wireless Speaker with AirPlay is a worthwhile third-party AirPlay speaker for homes that demand premium sound from iOS devices. This speaker is compatible with a variety of Apple products. Expect high-quality sound from the renowned brand.
Buy the speaker now from Amazon for $86.99 and save $133.00!
The iHome iW3 is an AirPlay speaker that uses Wi-Fi network to connect and control your iTunes library for wireless audio anywhere in the home. The iW3 supports USB charging and its affordable price and modest price makes it an ideal solution for multiple room placements.
Embrace exceptional audio experience and wireless living for just $49.95 at Amazon, saving you 100 bucks.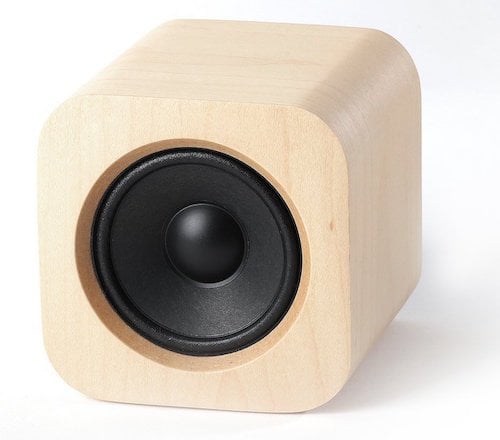 The Sugr Cube Compact Speaker looks more like your ordinary Bluetootth speaker, but it's not. This Sugr product adopts a Northern European minimalism design, so you won't see a screw or push button on it. The speaker is made of natural wood from the North American region, and you can be sure each cube is special and unique in its own way. It also wirelessly streams music and supports Apple AirPlay and Spotify Connect. The speaker can also store up to 500 songs on its 4GB built-in flash memory. The rechargeable battery can withstand up to 24 hours of playtime.
Get it now from Amazon for $229.00 (35% off).
More Black Friday deals: Best deals on skins/stickers for Apple TV (1st, 2nd, 3rd and 4th gen.)
Also read: Best budget AirPlay speakers for Apple TV to buy in 2015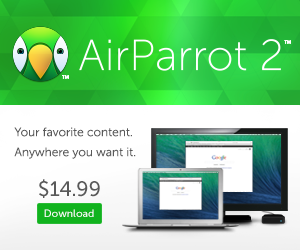 Also read:
Be sure to follow Apple TV Hacks on Twitter, Facebook or Google+ for all the latest Apple TV-related news.