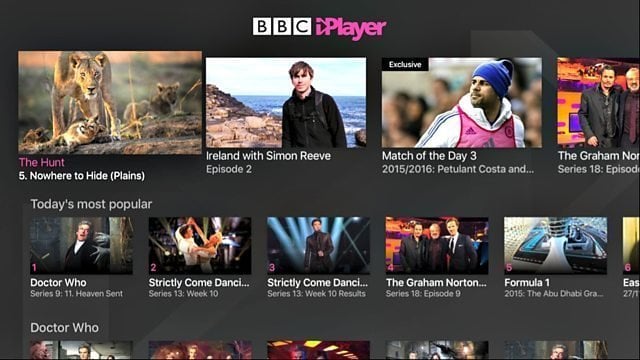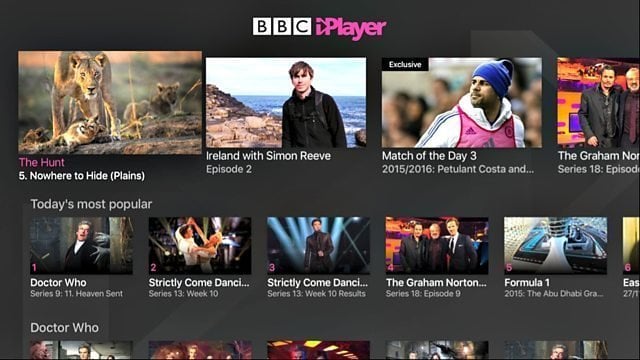 Christmas has come early for BBC iPlayer fans: the popular streaming service is now available on the Apple TV 4 in a form of native tvOS app.
BBC iPlayer on the new Apple TV lets you watch live channels from the BBC, rewind live TV, resume where you left off, catch up on the past 30 days and search for programms and browse them by channel, category, featured and most popular.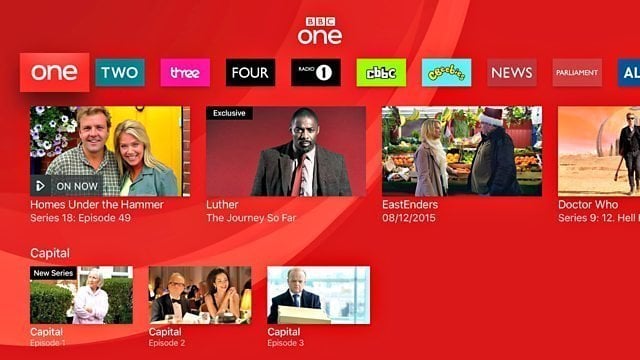 Other features include recommendations, parental guidance and the ability to navigate by voice using Siri.
The iPlayer also supports cross-device pause and resume, letting you start watching programms on one device and continue from where you've left off on another.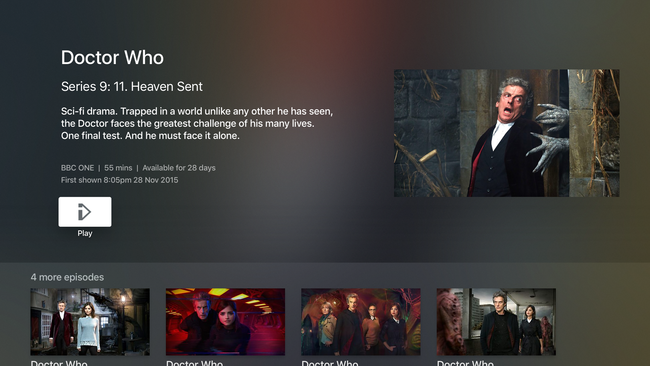 BBC iPlayer is only available on the 4th gen. Apple's set-top box. AirPlaying content from iPhone/iPad to the HDTV will most probably remain the only option for Apple TV 2 and Apple TV 3 users to enjoy iPlayer offer on the big screen.
Back in October, in his article at bbc.com, Leo Kelion noted that "the BBC understands that ITV has no plans torelease an app for Apple TV. Channel 4 and Channel 5's intentions are unknown."
According to BBC, 2014 was a record-breaking year for BBC iPlayer and BBC iPlayer Radio, which saw 3.5bn TV and radio programme requests across all devices and the catch-up window extend from seven to 30 days.
Also read: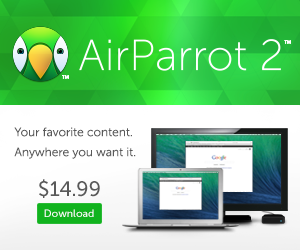 Be sure to follow Apple TV Hacks on Twitter, Facebook or Google+ for all the latest Apple TV-related news.