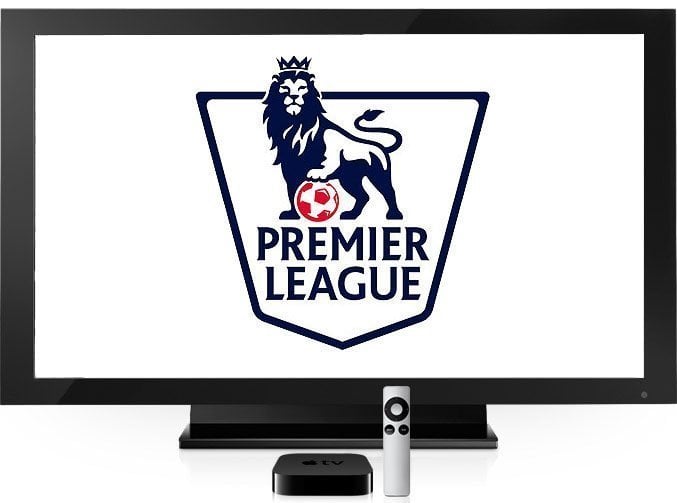 English Premier League official app on Apple TV? Wouldn't it be great to be just two clicks away from fantastic games like yesterday's City's impressive victory against Liverpool? Daily Mail reports that Apple is considering bidding for the TV rights to show live Premier League football. The Mail claims that "the Premier League is seen as the type of premium content that will help establish Apple TV in the UK and boost iPad sales." According to DM, the three certain bidders will be Sky (who paid £1.6billion for their current packages), ESPN and Al Jezeera. The Mail also suggests that Google could be interested in the EPL rights for its Google TV, which is due to launch in the UK and Europe this year.
Apple TV users are currently offered subscription services to NBA, NHL and MLB content (live and in HD) through dedicated apps. Available are live and on-demand games with an NBA League Pass Broadband, NHL GameCenter and MLB.TV subscriptions. If you don't have a subscription you can still get team schedules and real-time scores, standings, and stats — both in-game and full-season — all free.
At the moment, you can watch Premier League matches live via XBMC plugin called LiveOnlineFooty. It's a paid subscription service (3£ per month) but, unfortunately, they are not currently accepting any new registrations.
UPDATE: According to The Guardian, Apple has not even discussed bidding for the rights to show live Premier League football and is unlikely to do so. "Its model relies on taking a cut of the revenue from existing content producers by retailing its content through its App Store or iTunes service. Sky already shows its live matches on Apple devices through its SkyGo application, and the Premier League has a deal to sell packages of archive content through iTunes," reports the newspaper. The Guardian said Google, which owns YouTube, "is considered a more likely bidder."
You may also want to read:
How to jailbreak Apple TV 4.4.4 using Seas0nPass – untethered (tutorial)
iOS apps running on Apple TV
Apple TV 3 or Apple TV set?