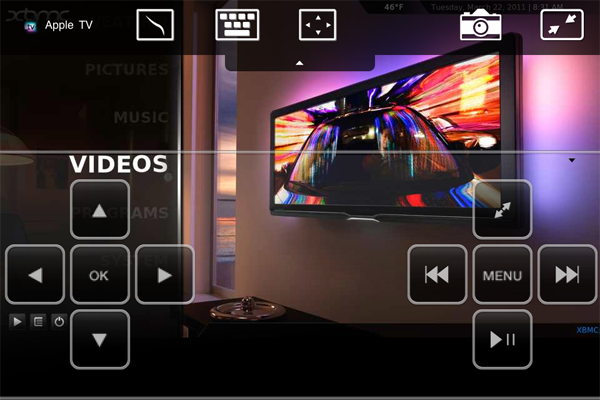 Great news for all Remote HD fans – the plugin is back on the Apple TV 2. Remote HD has been updated for 5.0.x compatibility and it's now available in the Manage Extras menu via aTV Flash (black). For those who don't have aTV Flash (black) installed, the plugin should be soon available to download from Remote HD website. Before the installation, you may want to check FireCore forums, as users report that there are some issues with the updated Remote HD plugin.
Remote HD is an Apple TV plugin and iOS app that lets you control your Apple TV from your iPhone/iPad/iPod touch and even brings your Apple TV′s display to your iDevice allowing you to control your little black box from far away, even with the TV turned off.
Other features include:
Full keyboard support in 3rd party plugins (including in XBMC)
Global playback controls: skip songs without needing to first navigate to Now Playing.
Dedicated Now Playing button designed to take you straight to the Now Playing view (pressing the menu button brings you back where you were)
Touch integration with AppleTV's interface
Quick Launch
Trackpad support in CouchSurfer
Check out Remote HD website for more details.
Remote HD iOS app is available on the App Store for $7.99.
Note: Remote HD only works on jailbroken Apple TVs.