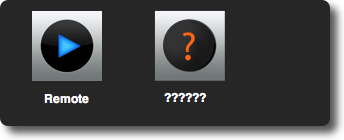 By now, you are probably having fun using your iPhone/iPod Touch to control and view media on your the Apple TV with the help of the Remote app. And what a neat app it is.
Now that Apple has shown us what could be done with the iPhone SDK and the new Apple TV 2.1 firmware, I am very excited at the possibilities of other apps to follow (either from Apple or 3rd party).
I wrote a post at AppleTVSource a few days back about what this can lead to: two-way control, video support and maybe even screen sharing.
Apple may have published an extensive documentation on the iPhone SDK but none on how to control the Apple TV. But then again that's why we hack.
Currently, I am trying to figure out how the iPhone-Apple TV communication works. I haven't had much time to look into this though. I suspect that the Apple TV exposes a set of web services to be consumed by the client. These web services are used to control and retrieve the media data.
I sent an email to the iPhone SDK support team at Apple but I doubt if I will get anything back from them.
Has anybody looked into this? I would love to hear from you.