Wondering how to watch live sport streaming on Apple TV? The answer is easy: XBMC, AirPlay, Mac/PC screen mirroring and, of course, native Apple TV sport apps. Finding football, baseball, basketball, soccer, tennis, UFC, WWF, or anything else on your Apple TV can feel like and impossible task to anyone one who sits down and sees the limited options in Apple iOS interface, with its limited content partnerships. Though it looks bleak there is a very bright cloud to this quandary and that is the never-ending combination of features we can through at this magical little box.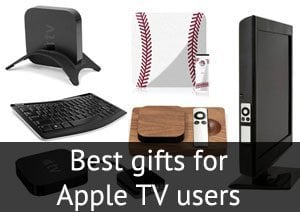 XBMC
If you have read any of my other pieces, you already know that I am an XBMC fan-boy. XBMC is the best thing to happen to the Apple TV for many reasons, the least of which being its ability to stream live sports content. There are many addons that can be found at forums.xbmc.org to fill your gaming needs! Here is a list of the most popular, stable tools:
SportsDevil
This is easily one of the more popular, and better-known, add-ons when it comes to sports and XBMC. This add-on is great because it works 95% of the time. I have only ever missed one college game with SportsDevil. This add-on is free and there is no charge for connecting to the streams it makes available.
Download SportsDevil addon (note: you'll need to add the Max Mustermann repository to get SportsDevil working on your Apple TV.)
This is another great source for sporting content. The truth is, if you want to view a LIVE TV event… one of your best bets would be to view it via this Live TV add-on. With in this add-on you are able to choose different categories of TV, specifically Sports. You are then given a large list of links for currently streaming sports channels: ESPN, CBS, NBC, etc. And again… this add-on is free to use.
Navi-X is one of the best tools, yet sometimes tricky to utilize. This add-on often has more links than any other source out there for LIVE streaming TV and specifically SPORTS. The trick is finding them. If you are unfamiliar with Navi-X you will simply want to use the search feature found on the main screen. Otherwise, often you can scroll through the MOST POPULAR OVER THE PAST 24 HOURS and you will see all of the Live Sports Streams posted on this page.
Check out this tutorial to learn how to install XBMC addons on Apple TV (1st and 2nd generation).
AirPlay
If XBMC is the best thing to happen to the apple TV, AirPlay is certainly the second best! Quite often you can find the game you want on apps that are available in the AppStore for you iOS device (iPhone, iPod, iPad). With these apps, or perhaps a webpage link, you are able to AirPlay content from your mobile device's screen to your Apple TV, or even XBMC on your Apple TV, without skipping a beat.
Justin.TV is a long time king of live sports streams. Though this app can be more hit and miss than its XBMC counterparts, it does often have what you are looking for. Simply download the app, search for the game, and choose the AirPlay option to through the video to your Apple TV.
Get CBS Sports for iPhone! The app delivers comprehensive news, video and scores for MLB, NBA, NFL, NHL, Golf, Tennis, NASCAR, College hoops and more. Follow your favorite team and sport, and catch up on the latest news, scores, stats and video highlights of the day. Plus, the app offers live streaming College Basketball and Football
To be fair, when it comes to the ability to AirPlay there is a limitless number of options that are available in the form of the AppStore apps. For this reason, here is a link to the AppStore offering all of the apps labeled "sports".
Though Android devices do not have the iOS 5 feature of AirPlay built in, XBMC does! With this remote installed on your mobile device, you can send any "ONLINE" video content to your XBMC installation on your Apple TV. This is true AirPlay functionality with out the name, or the help of Apple.