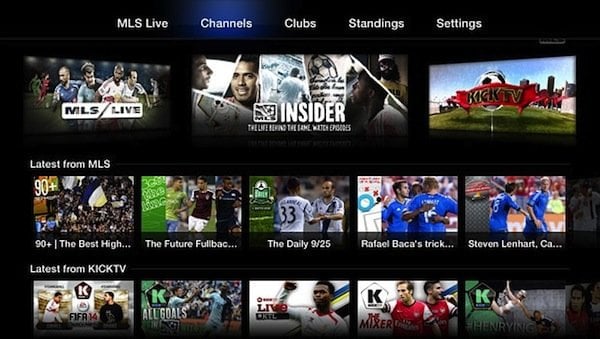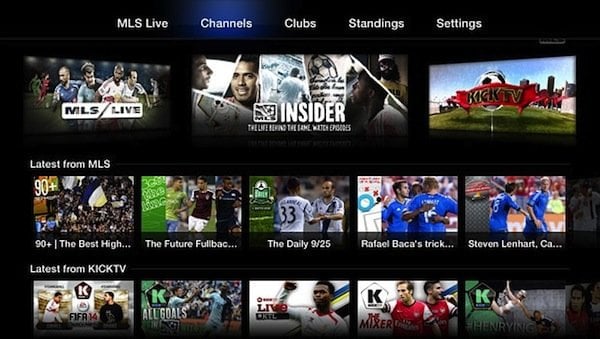 Apple is on a role with their updates and allowing third parties to hook into their Apple TV device: back in June the company added HBO GO, WatchESPN and Sky News apps, last month Vevo TV, Disney Channels, Smithsonian and Weather Channel showed up on our little black devices, next it was Amazon with their update to watch Amazon Video on the Apple TV, and then the big 6.0 firmware update offering iTunes Radio, iTunes Music Store and AirPlay from iCloud. Yesterday Apple added yet more content with Major League Soccer and Disney Junior channels appearing now on Apple TV home screen.
The MLS app allows users who are fans of American Soccer (football for us, Brits) to watch the Major League Soccer right from their Apple TV, whilst the Disney Junior app offers up several shows for the little ones.
MLS "Channels" section includes free on-demand video highlights, analysis, fantasy soccer advice, and player profiles as well as full episodes of MLS 36 and MLS Insider. Users can watch videos created by their favorite clubs within the "Clubs" section. The latest league standings are also available.
With an MLS LIVE subscription, you'll have access to live streaming and archived versions of regular season matches (local and national blackout rules apply). Subscriptions start at only $14.99/month. You can purchase online or within MLS on Apple TV.
Apple is not only increasing the function of Apple TV by adding these apps, but is also appealing to two different markets. It is keeping the sports fans and kids happy all on one device, without having to pay a cable subscription. These accompany the other Disney apps which Apple released last month, showing the partnership with Disney is really starting to show on the Apple TV.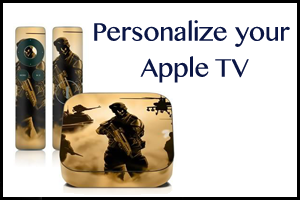 Be sure to follow Apple TV Hacks on Twitter, Facebook or Google+ for all the latest Apple TV-related news.