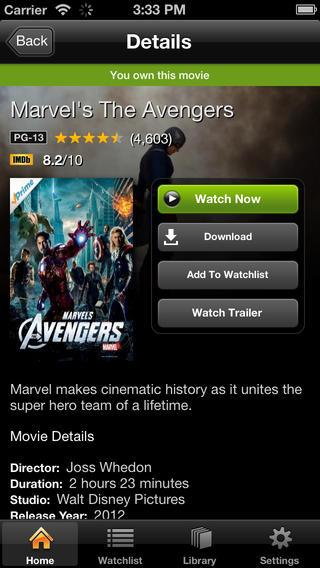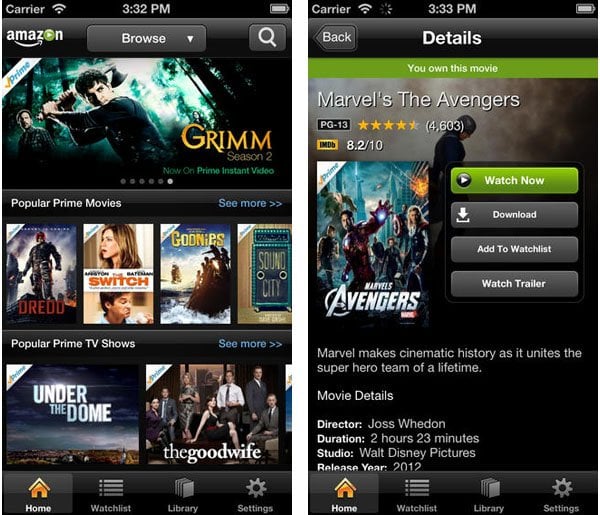 Amazon has updated their Instant Video App to version 2.1, adding official AirPlay support for the content.
Previously, watching Amazon Video content on the Apple TV was possible only by streaming it from a Mac using AirPlay Mirroring or 3rd party apps like AirParrot, but it wasn't always that reliable. It appears Amazon have heard their consumers by adding this long requested feature. The addition of AirPlay means Amazon's Instant Video can be watched on the Apple TV via any device running iOS.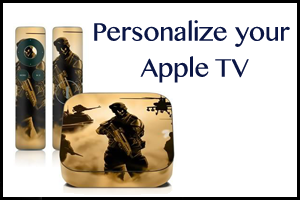 It was rumoured that the delay in adding AirPlay support was the agreements that needed to be in place with the content providers to allow the content to be streamed to other devices, so the addition of this feature is pretty big.
In addition to this, the 2.1 update brings deeper integration with IMDB to show information about the TV show or Movie including cast, crew, and other facts. It's a surprise it took until 2.1 to add this integration, given Amazon own IMDB anyway.
Users can now also see iTunes-inspired metadata such as what customers are also watching and also cross-reference different content based on author or director.
Together with this are the usual performance and big fixes you'd expect from an update.
You can check out the whole Amazon Instant Video collection here.
Be sure to follow Apple TV Hacks on Twitter, Facebook or Google+ for all the latest Apple TV-related news.