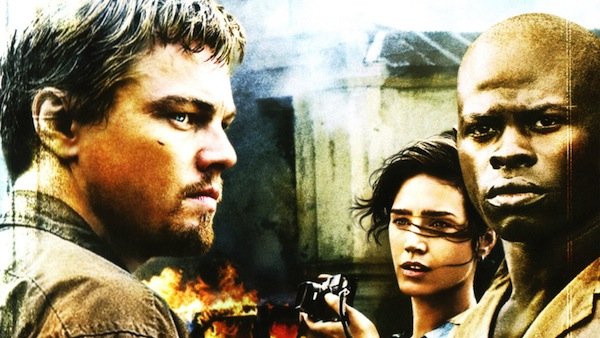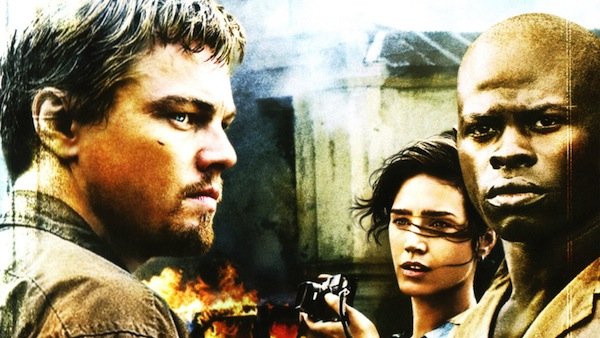 The weekend is here and for us that means long, lazy hours on the couch/bed carefully monitoring the very latest in cyber-cinematic culture.  And we're not sure exactly how much culture our pix picks are packing this week…but we like what we see!  So if you're in a viewing mood, here are this week's winners.
First off we've got a very slightly different family film from Director Lisa Cholodenko, featuring a very slightly different type of family.  2010's "The Kids Are Alright" is here with Annette Bening, Julianne Moore and Mark Ruffalo in a story about itchy long term relationships, scratchy teen angst, family dynamics and the consequences of an unexpected addition of a nebulous father figure into an otherwise estrogen heavy mix.  Heartfelt, fun and reassuring in surprising ways.
Buy "The Kids Are Alright" on DVD from Amazon.
You may, or maybe not, have noticed that "Rush" is in theaters now and if you still can't get enough of your Formula 1 Grand Prix Racing thrills then tune in and treat yourself to one of the best sports docs we've ever seen, 2010's "Senna". Tracking the career of the Brazilian genius behind the wheel, Aryton Senna, this riveting film captures every facet of the excitement, glory and grungy politics of F1 through the eyes of one of its most compelling and controversial stars.  And never fear, you won't have to know anything about Formula 1 racing to fully enjoy this thrilling, subtle and moving documentary.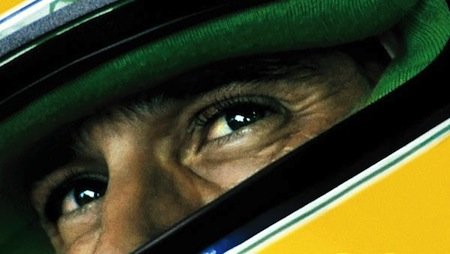 Buy "Senna" on DVD from Amazon.
Alt Pick of the Week– Feeling down and need a little lift? Then this is definitely NOT the film for you!  But if you're looking for a drug addiction drama that will rip your heart and soul out, pour gasoline on 'em and burn 'em to ashes then Director Darren Aronofsky's 2000 velvet sledgehammer of a movie, "Requiem for a Dream", is the one for you.  With the beautiful Jennifer Connelly, Jared Leto, Marlon Wayans with a killer performance from Oscar Winner Ellen Burstyn, we can only assure you that this film takes no prisoners in its brutally harsh descent into addiction and its terrifying effects.  Adults Only Please, unless you want the kids to have grown-up nightmares before they grow up.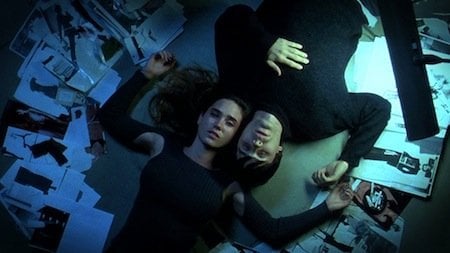 Buy "Requiem for a Dream" on DVD from Amazon.
One for the Kids– We know it's not Halloween time quite yet but NF just added one of the funniest, funkiest and goofiest TV Classics of All Time to its roster, "The Munsters", and we guarantee your kids are gonna LOVE IT almost as much as you do! With 2 Seasons (38-25 minute shows) of the hilariously good-natured misadventures of Herman Munster and his offbeat family, you'll be howling once again even as your kids get to enjoy hours of the wacky, heartwarming hijinks for the first time. And it's never too early for Halloween ideas!
Buy "The Munsters" on DVD from Amazon.
If you're in that folksy kind of mood then why not go back to the source and check 2005's music rockumentary by that great American aficionado, Director  Martin Scorsese's, "Bob Dylan-No Direction Home", as it chronicles the early years ('61-'65) of the folk legend and the impact he had, and continues to have, on the music world.  You know that Marty and Bob are gonna bring the Goods!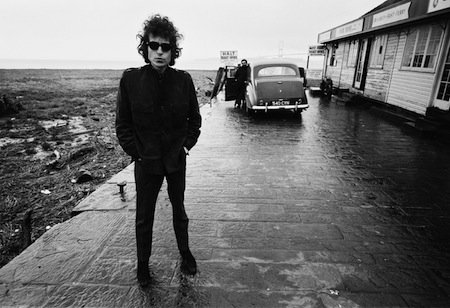 Buy "Bob Dylan-No Direction Home" on DVD from Amazon.
Want to make it a musical weekend and craving a bit of ballroom dancing woven into your heartfelt drama? Then 2005's, "Innocent Steps", is your ticket.. Featuring Korean sweetheart, Guen-Young Moon, this uplifting romance and ballroom bash will plaster a big smile on your face and then have you dancing in the sheets!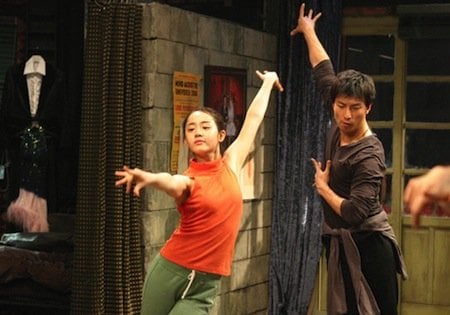 Buy "Innocent Steps" on DVD from Amazon.
If you're feeling 80's (we often are) and need some hard-boiled drama to wash out all the sugary sweetness then take a bite out of 1986's, "Thompson's Last Run", with Robert Mitchum and Wilford Brimley.  An underappreciated classic about an old convict-on-the-run (Robert Mitchum) being chased by an even older lawman-on-a-mission (Wilford Brimley).  A great character study from two great actors.  They just don't make 'em like Mitchum anymore!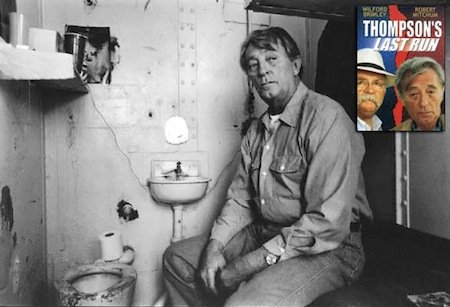 Buy "Thompson's Last Run" on DVD from Amazon.
2012's "Safe House" with Denzel Washington and Ryan Reynolds is here and if you're ready for 115 minutes of cool, serviceable action from Director Daniel Espinosa with Denzel in Full Bad-Ass mode then give it a look.  And for the ladies- Yes, we have word that RR does indeed gratuitously remove his shirt at some point.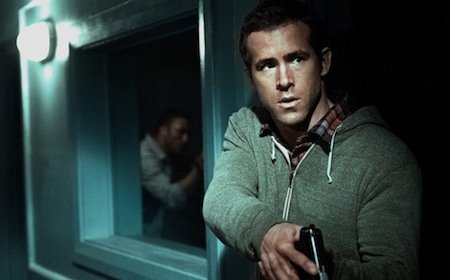 Buy "Safe House" on DVD from Amazon.
Speaking of shirt removal…2011's "Crazy, Stupid Love" is available and if you're hungry for a sharper than average rom-com, you can't go wrong here.  Baby Goose (Ryan Gosling) is here sans top for the Ladies with the gorgeous Emma Stone, the saucy Marisa Tomei and the luminous Julianne Moore filling out the Guy bill with a little something for everybody.  Can't go wrong for Date Night!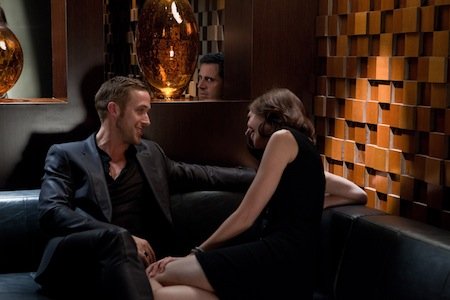 Buy "Crazy, Stupid Love" on DVD from Amazon.
Ready for a seriously underrated thriller from Director Edward Zwick?  Then download 2012's, "Blood Diamond", with Leonardo DiCaprio, Jennifer Connelly and Djimon Hounsou in a terrifyingly real tale about the true cost of the diamonds we buy for bling and the price that others pay for our happiness.  One of DiCaprio's finest performances as a desperate, greedy profiteer looking for a very dangerous ticket out of his homeland while everyone else is scrambling for the same deal with the Devil. Unforgettable.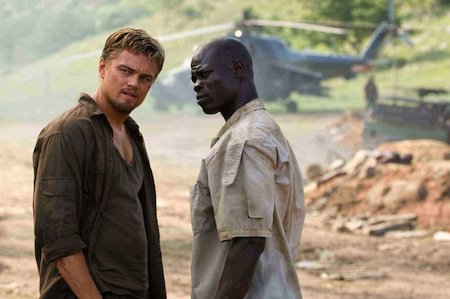 Buy "Blood Diamond" on DVD from Amazon.
That's all for this week so unpack those sweaters and save us a seat!