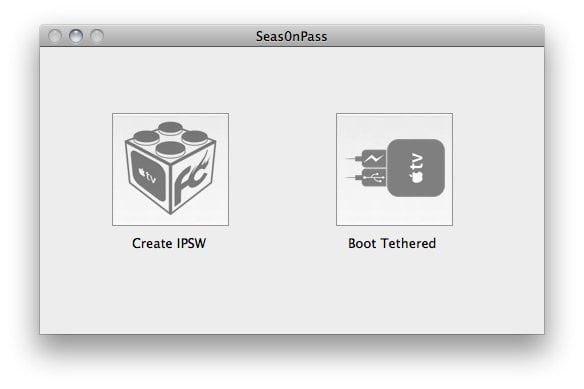 Firecore has just posted a few notes for those having trouble using Seas0nPass to jailbreak the Apple TV 2.
Here are the tips:
1. Some users have reported issues with 'wifi sync' enabled. Disabling this (if currently in use) seems to resolve a number of issues related to restoring in iTunes.
2. If you're getting errors when creating the IPSW, please try the fix found here: https://forum.firecore.com/topic/3761#comment-13581
3. During the JB/restore process, once the Apple TV is put into DFU mode a special script takes over to automate the iTunes restore process. This process can be interrupted if you click away from the iTunes window before the actual restore has begun. Once the AppleTV restore (in iTunes) is underway it is ok to click away from the iTunes window. Update: This process will be improved in the next version of Seas0nPass.
4. When performing a tethered boot timing seems to be important. You will want to ensure the power cable is not connected until you get the rapid flashing light. Also, the HDMI cable needs to be connected promptly once the tethered boot process is complete, and before the white light on the AppleTV stops flashing.
5. The bug relating to the AppleTV forgetting wireless networks has been a known issue in all AppleTV jailbreaks to this point. Update: The wifi bug was partially fixed in 0.6.6. The AppleTV will automatically rejoin networks after a full restart, however the wireless network may still drop off when returning from an extended sleep. We're currently looking into a more complete fix.
Note: If after all this you're still having trouble please open a support ticket and send us the Seas0nPass log file found at: ~/Library/Logs/SP_Debug.log.
[source: Firecore]
You may also want to read
How to jailbreak Apple TV 2 on iOS 4.2.1 with Seas0nPass
How-To: Jailbreak Apple TV 2G on iOS 4.2.1 with PwnageTool
AirFlick Streams Non-iTunes Data to Apple TV 2 (video)