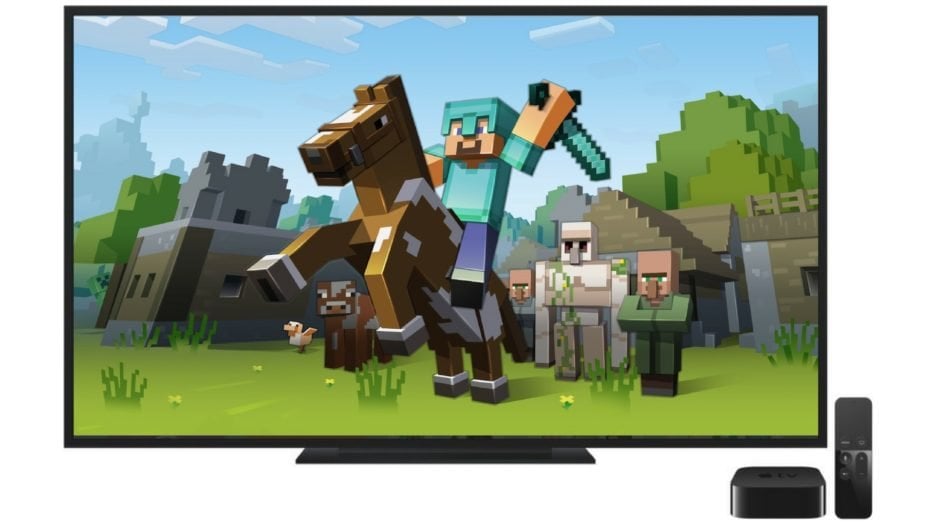 During the recent Apple event, CEO Tim Cook announced that Minecraft for Apple TV will soon become a reality. Read on for more information.
Minecraft is one of the most popular games available from Microsoft, and it's available on almost all platforms. Consoles, mobile devices, desktops, laptops, weird devices, it's available on everything. It is developed by Mojang and 4J Studios.
On iOS devices, you can download the Minecraft Pocket Edition and build your own world.
Tim Cook announced on stage that by the end of this year, along with many new apps, Minecraft for Apple TV will be released.
Minecraft Apple TV Edition
According to TechCrunch, Microsoft will be releasing a different version of the game for the Apple TV. Not the Pocket Edition that's available for mobile devices. The base code would be the same, and it would be similar to the Pocket Edition, but there could be some new features as well.
Nothing more was revealed apart from the news that Minecraft will be available on the Apple TV.
By the end of this year, you'll be able to sit on your couch and play Minecraft on your Apple TV. It's a different feeling to play the game on a big screen.
You can even get a third-party controller for the best experience, as the Siri Remote or the Apple TV Remote app won't be good enough.
Release Date
As we mentioned before, the Minecraft Apple TV edition will be available by the end of this year. We will update the article when we know more or have an actual release date.
The Apple TV version of Minecraft will probably be a paid app, and most likely support cross play across other iOS devices and Mac. You could start playing on your iPhone, and continue on the TV. We're not really sure.
Stay tuned to find out more about Minecraft for Apple TV.