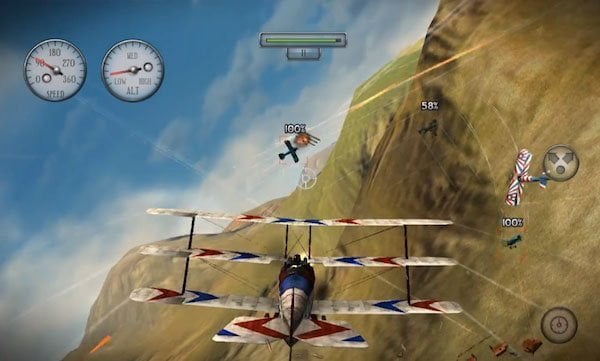 In our last post, we came across some stunning implementation of the dual screen AirPlay functionality of iOS – showing different screens on your Apple TV (the gameplay) and your handheld (the controls). In case you din't catch that one, you can read it here. Thanks to a few tips from our readers and some digging from our part, we've come across more dual screen games you can play on your Apple TV. In fact, we think the games in this post are better that the last one, at some points. So lets dive in!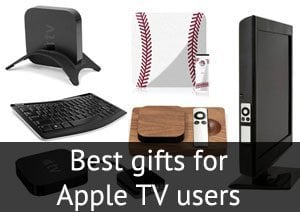 Similar to Metal Storm: Online about which we talked last time, Sky Gamblers is all about a bunch of planes shooting each other down in an online atmospheric-battlefield. But unlike the former, this game is more deep, variable and realistic. The visuals streamed perfectly well with negligible stutters and showed awesome cut scenes while I was busy configuring the game on the iPad. The controller at hand is dynamic with speed and altitude meters, game stats, camera view and of course, the trigger. The gameplay was perfectly smooth with no lag and hence, seems to be great showcase for the feature.
On TV Screen: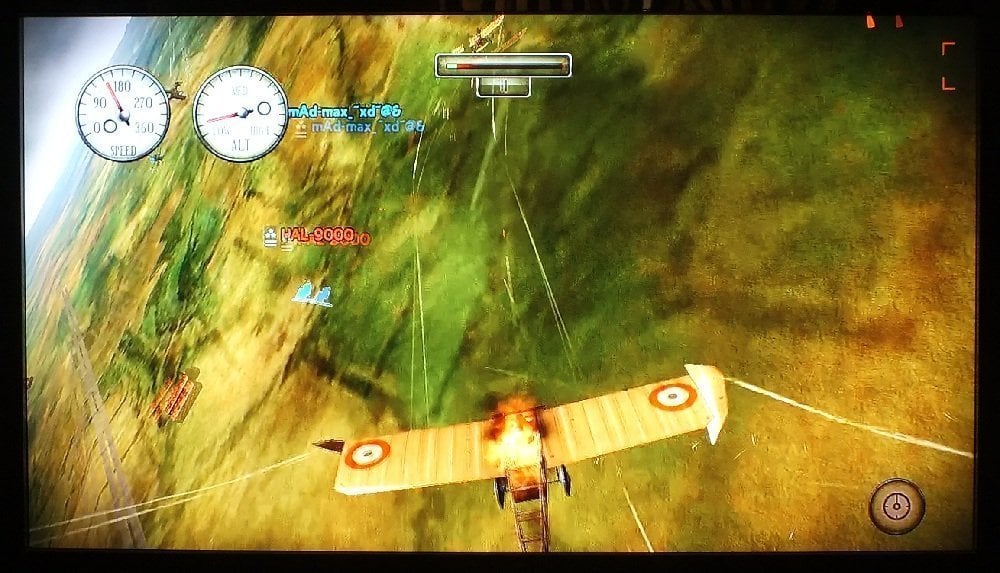 On iOS device: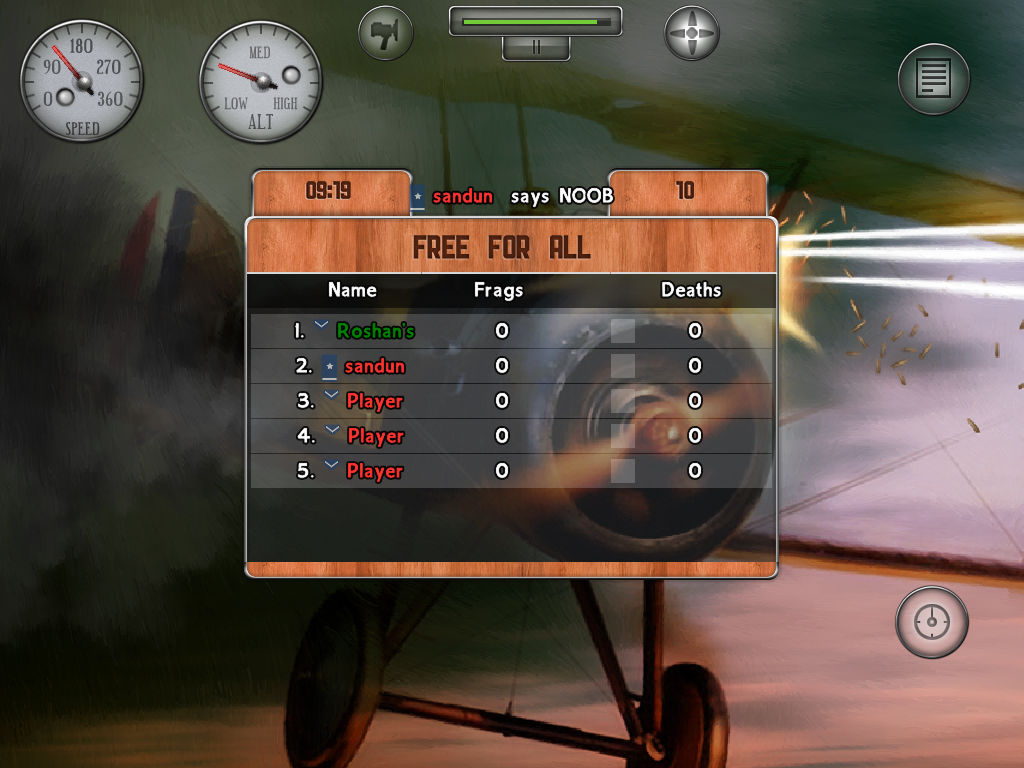 Here is another one from the celebrity developer club (Gameloft) showing below par performance. MC4 is the best FPS game ever on iOS but on dual screen airplaying, had far too many drooped frames for one. And for a hardcore game like this, that'd soon result in a blown head, literally! As always, I think the iPad Air and iPhone 5s should be able to pull this one without much trouble. Also the controls-hood though very effective, was too plain to attract but shouldn't be a deal breaker since you'd rarely need to look at it. If you can get these hiccups out of the way, I feel that the graphics it offers is worth admiring on the 16:9 screen.
(A big wave to freemdom for tipping us this game.)
On TV Screen: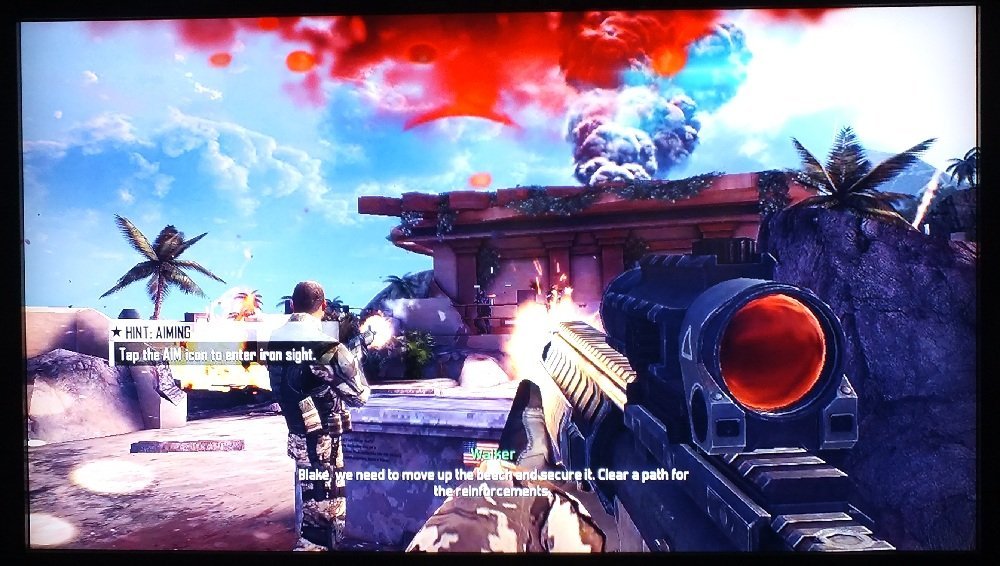 On iOS device: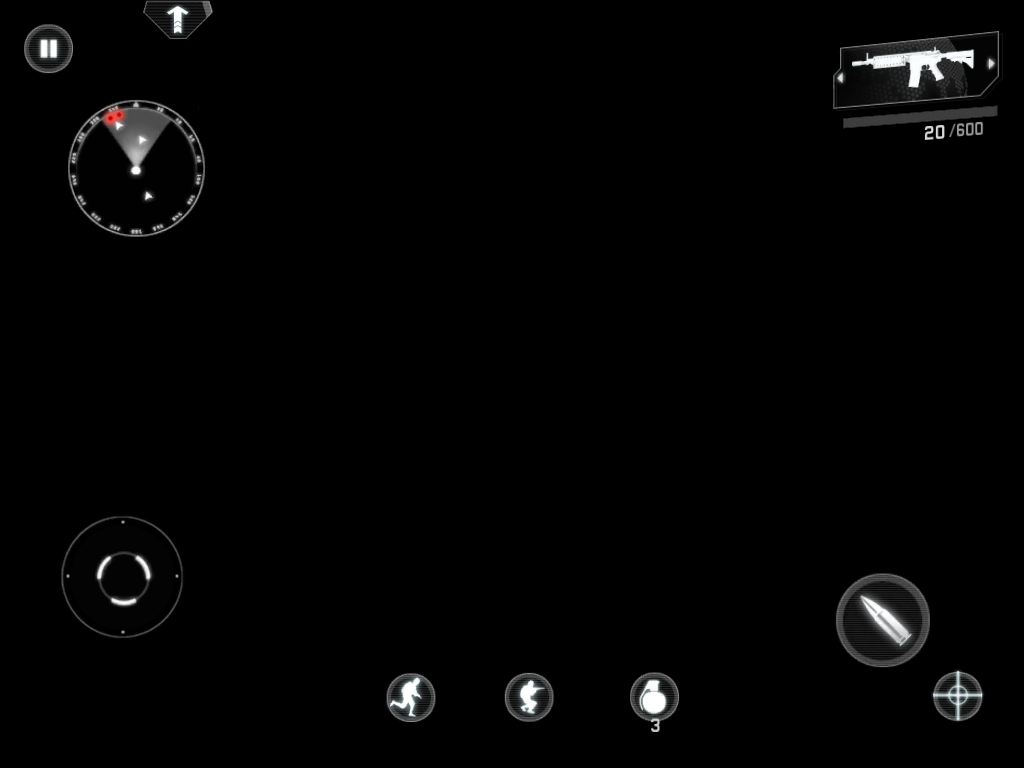 I had tested Asphalt 8: Airborne for this feature but remember being disappointed. But as one of our readers (thanks, Mauro Turcatti!) pointed out, the earlier titles, namely Asphalt 6: Adrenaline and Asphalt 7: Heat, does support it. But to be honest, it din't fair very well in our trials. The dual screen mirrored video looked far less from HD as it was mostly pixelated and seemed like a 1994 game. Even with such mediocre graphics, the game often crashed and gave frequent dropped frames. There were even times when the game was totally unplayable. But the controls-board on iPad is one of the best in business. With a dynamic map, alternate camera views, controls, speed, position and a rear view mirror, it sets the reference bar for similar games.
On TV Screen: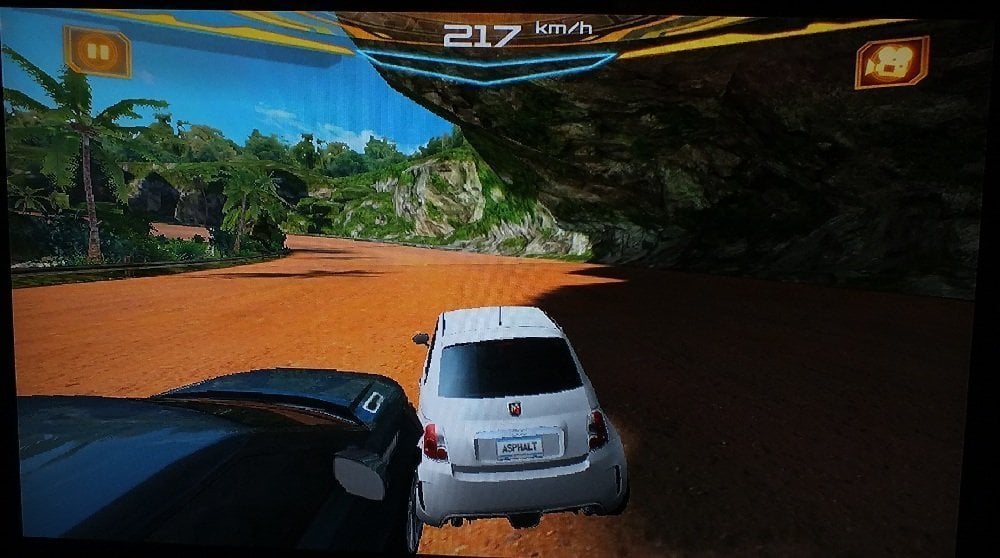 On iOS device: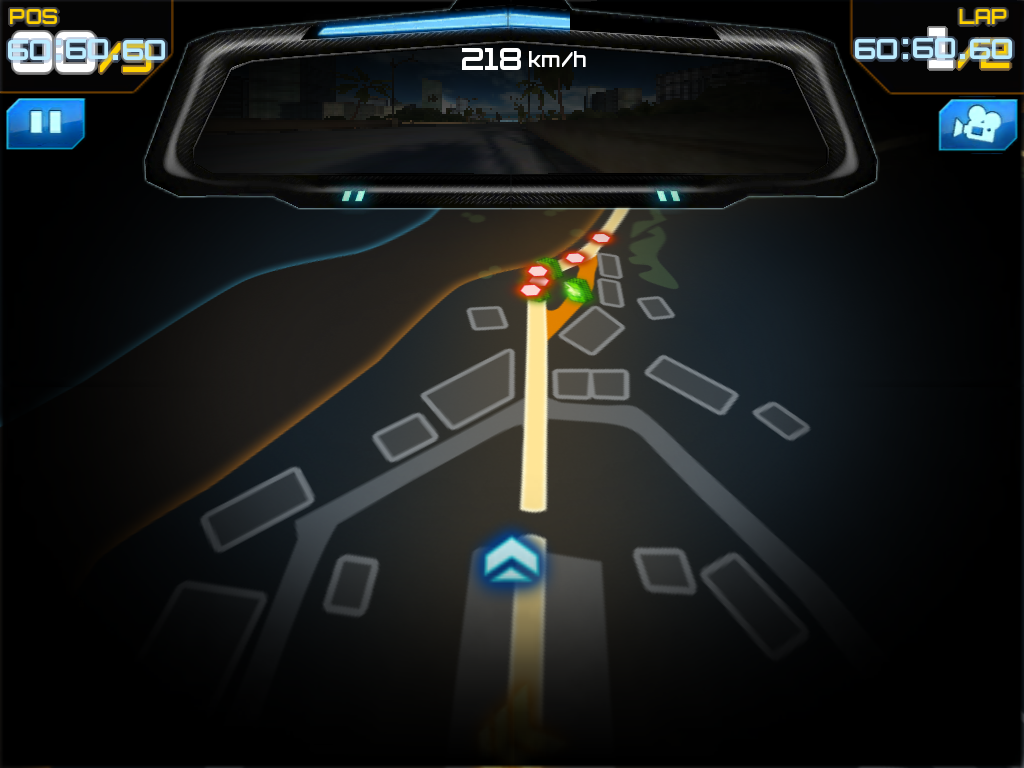 It is basically an online tank battle game, with an eagle-eye camera view. You've to maneuvre your 1000-tonner through the maps, plan tactically, coordinate with team meambers, hide in strategic spots and take out enemy panzers; Simple as that! At any point of time, you'll have enough players for the game and hence Touch Tanks 5 is aways quick to get connected. AirPlay worked perfectly well with sensible controls and sufficient graphics. The only bug is when you need to call for an airstrike – you're presented with a faulty screen and you've to guess your target's position on the iPad. It is not that hard to do anyway and hopefully will get rectified soon too.
On TV Screen: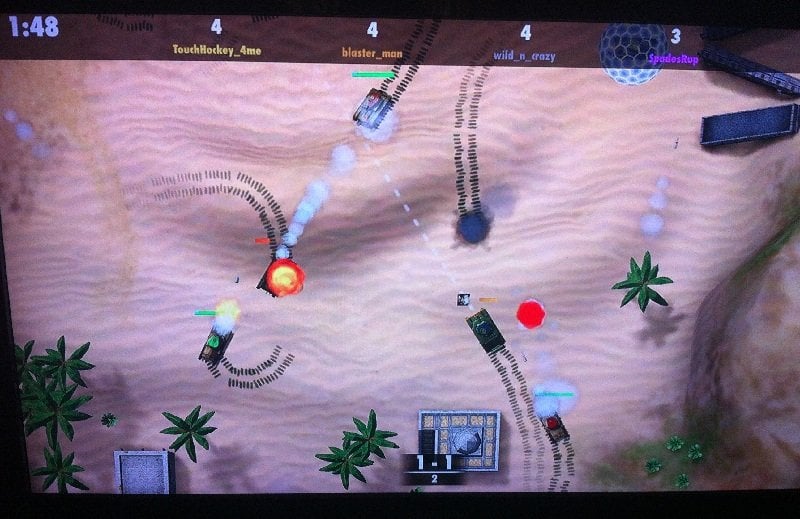 On iOS device: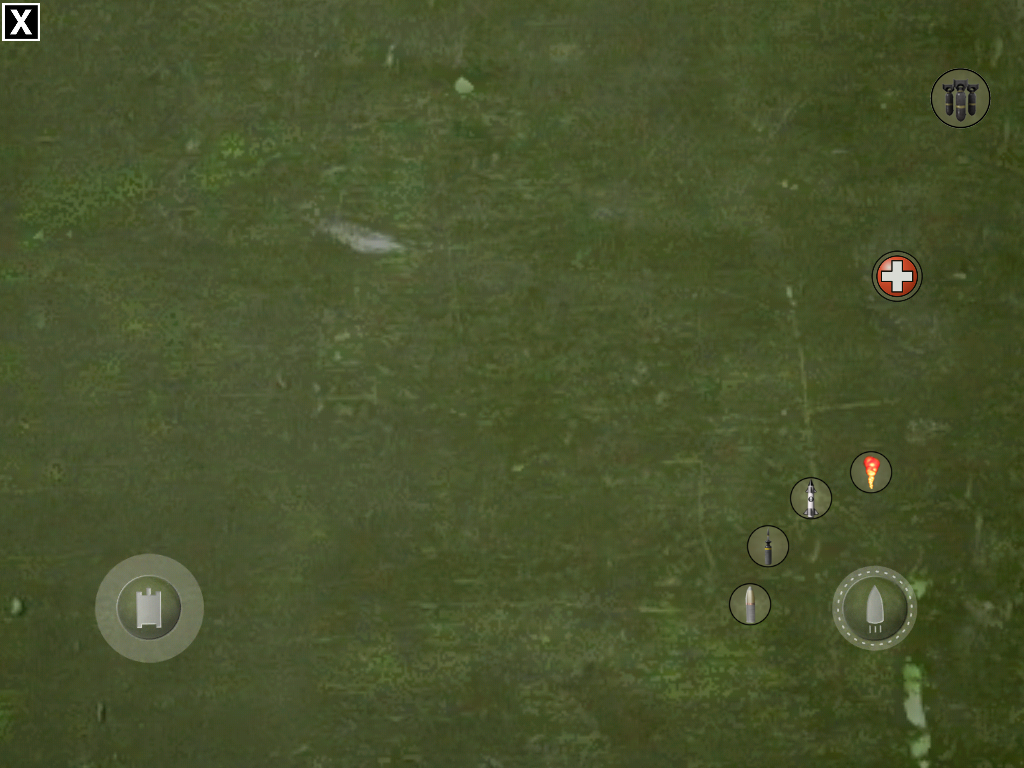 Though the gameplay is unchanged from centuries, seeing it live on the 1080p screen is a pleasure. Streaming has minimal or no dropped framed while the contol hub is simple and effective. The cut scenes, slow motion effects and the occaional zoomed-in views are spectacular. The controls, on the other hand, support both landscape and portrait modes. But there is short lag time between tapping of controls and flapping of the pedel. And for a game like pinball, this messes up your timing bigtime and the ball is raining into the hole. Though you might get used to the lag after a few rounds, it spoils a major chunk of fun.
On TV Screen: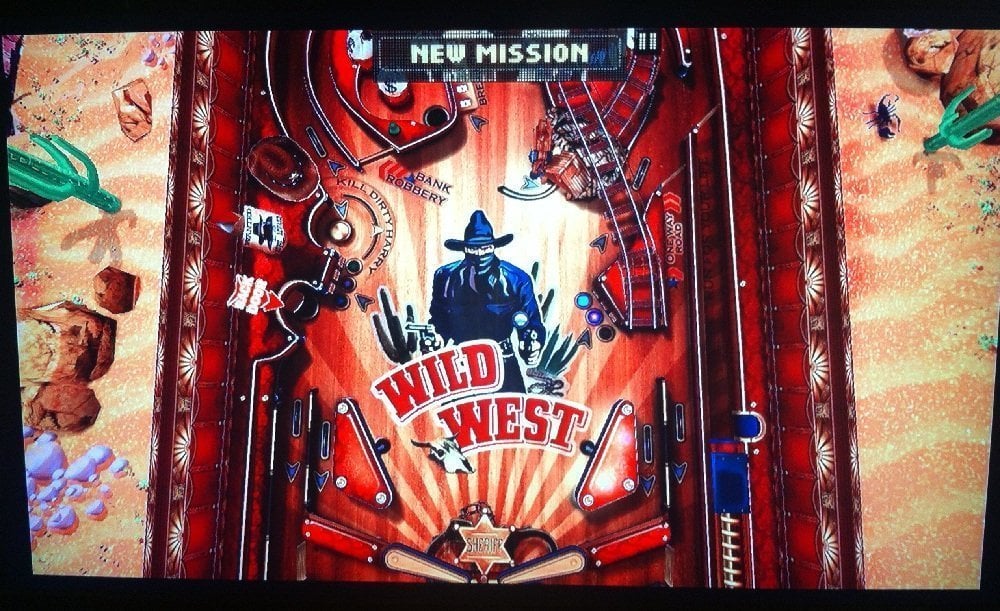 On iOS device: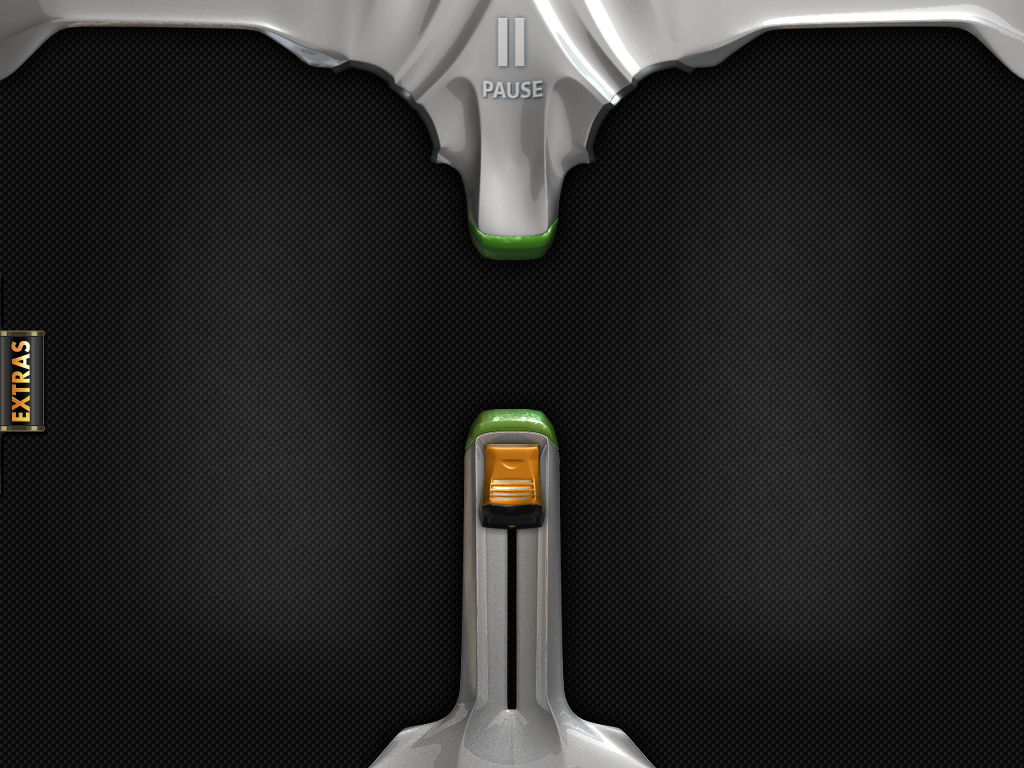 These two were rated by some of our readers as the best implementation of the dual screen functionality. And of course, I got them to be tested. But unfortunately for some reasons, they donot go full screen on my TV nor give way to controls on the iPad, when I mirror them. I did some googling and found that these games indeed support dual screen mirroring (apologies for doubting our readers). You can check their demonstrarion videos below. I looked for any toggles or settings to enable, but in vain. It would be highly appreciated if any of you guys have a possible solution or explanation for this. Also let me know if either of them works well for you!
So those were the best 10 (part 1 and part 2) dual screen AirPlay-enabled iOS games you can enjoy on your Apple TV. This part of the series, as you might've noticed, was made with the help of some user suggestions and hence, we believe that there are more such games to be discovered. If you know any, make sure to leave a comment below.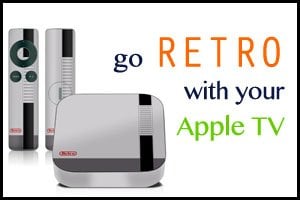 Note: Dual screen apps will only work on:
iPhone 4S or later
iPad 2 or later
iPad mini and mini with Retina
iPod touch 5th gen.
Be sure to follow Apple TV Hacks on Facebook, Twitter and Google+ for all the latest Apple TV-related news.