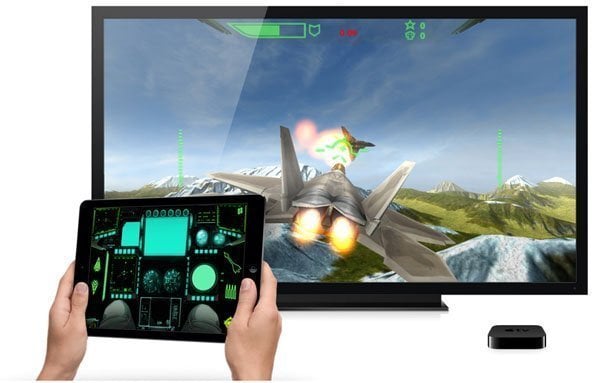 Everybody knows about AirPlay Mirroring. It lets your show your iPhone or iPad's display to your HDTV via an Apple TV. But not everyone knows that Apple has an SDK for dual screen mirroring from iOS device to Apple TV. Yes, dual screen AirPlay! Basically, it helps to output different content on your iDevice and Apple TV. For instance, take a look at the AirWeb browser. It shows the webpages on your TV while you can use your iPhone or iPad as the touch pad and keyboard, to browse.
This setup is particularly useful for games. Imagine the game getting displayed on the 1080p screen and your iPod has all the controls. Your iPhone/iPad/iPod touch + Apple TV combo can very well replace your console. And the advantages of this over plain mirroring of games are:
First, the black pillars on the sides of the screen will vanish (i.e. full screen gaming)
Secondly, the gameplay will be a lot more smoother as your A5 chip doesn't have to power two displays in two aspect ratios, simultaneously
Lastly, it is annoying and distracting to have both devices running the same game together.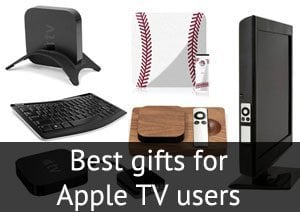 Despite the advantages, there is a real dearth of dual screen airplay enabled games at the App Store. In fact, I could only come up with about five worth mentioning in this article. Whatever the reason for that might be, if you're looking for a console-like gameplay with your Apple devices but don't want to spend for that MFi controller, here are the games to get.
This penultimate title in the Real Racing series would be the smoothest dual screen AirPlay game of all. It was real easy to get connected, no lags whatsoever and incredibly perfect controls. My TV showed awesome cut scenes while I was configuring the race and as soon as the whistle blew, it was HD rubber burns. In the meantime, my iPad displayed a mini map of the track, my position, laps, time and speed. The controls vary according to your settings of accelerometer or button controls. I was amazed at the flawless full screen quality of the game, despite using an iPad mini and keeps me wondering why Real Racing 3 didn't include the feature.
TV screen:
iOS device screen: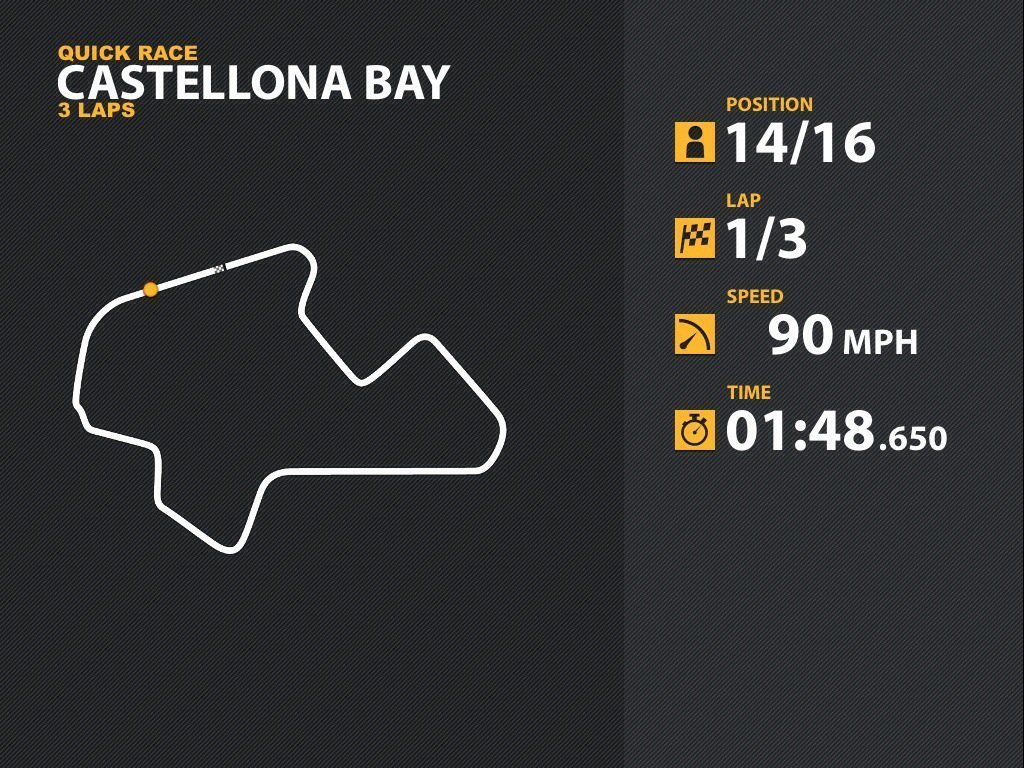 This is the game which really gives some sense to dual screen AirPlay. Sporting only accelerometer controls, MetalStorm on iPad would've wanted your eyes to go in circles while maneuvering your fighter plane. Sending the display to the 1080p screen makes you enjoy the visuals of the game while your hands does all the twisting. Though not as intensive as RR2, MetalStorm gives a pretty decent graphics with no chokes at all. The controls hub (below) is one of the most realistic ones and they work seamlessly while AirPlaying.
TV screen: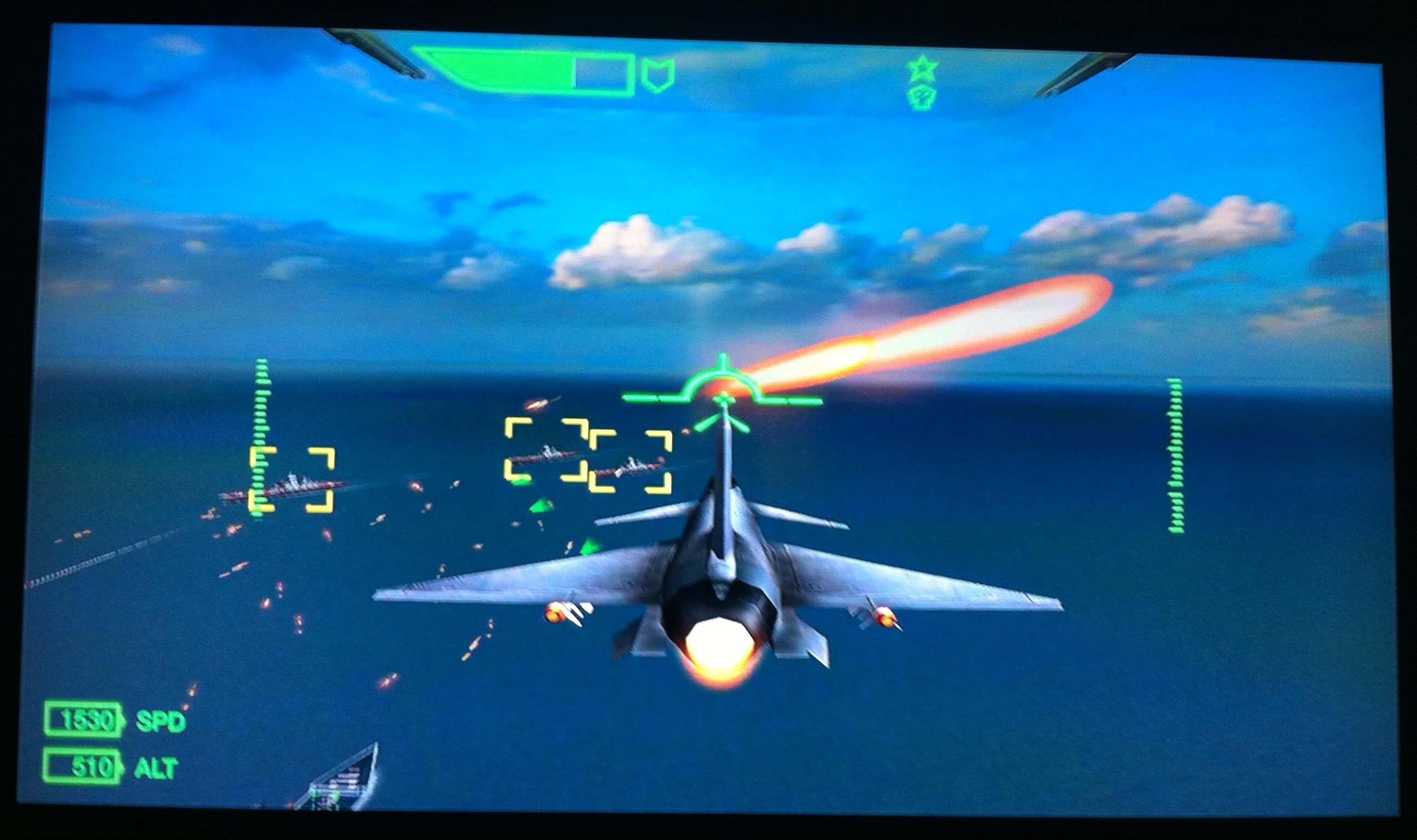 iOS device screen: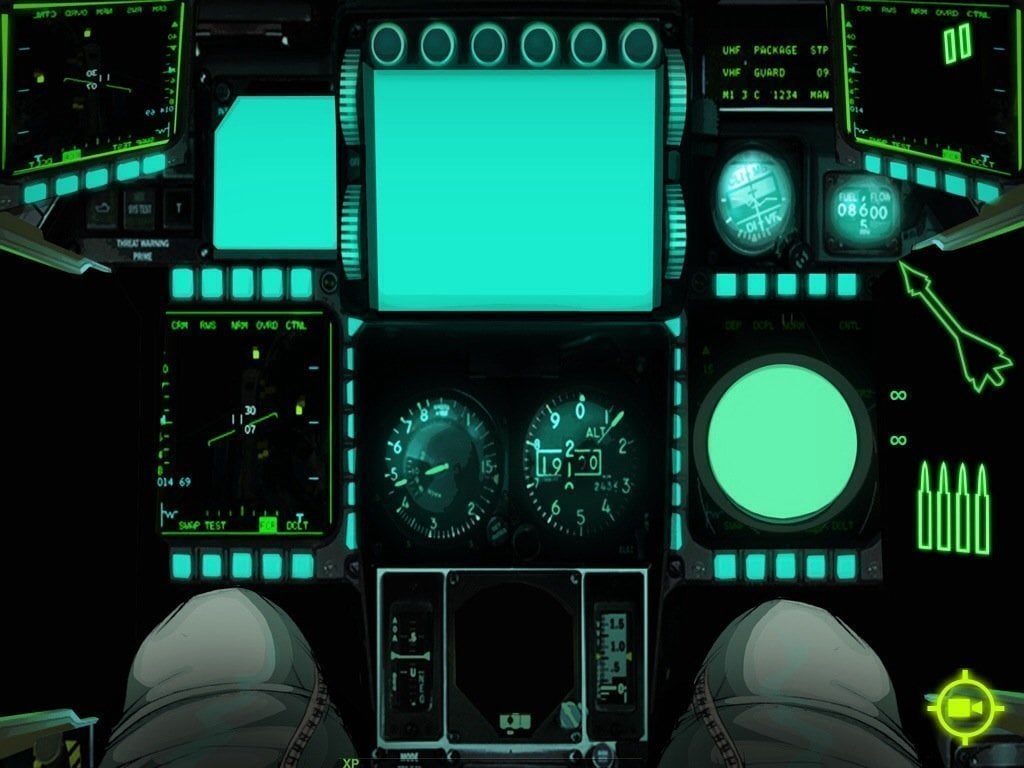 This one from Chillingo is another perfect execution of the dual screen functionality. The game has three levels of graphics and even the 'high' one doesn't have any stutters. The game also has multiple modes of controls and different camera views to be set and they too work like charm. The control board at hand is simple with sticks (or blank for accelerometer controls), a map, the speedometer, the brake and a unique rear-view mirror too. You can also change the music track and camera angle here. Now that we think about it, it is comparable to Real Racing in its execution, keeping aside Unreal Engine graphics and the street racing theme.
TV Screen: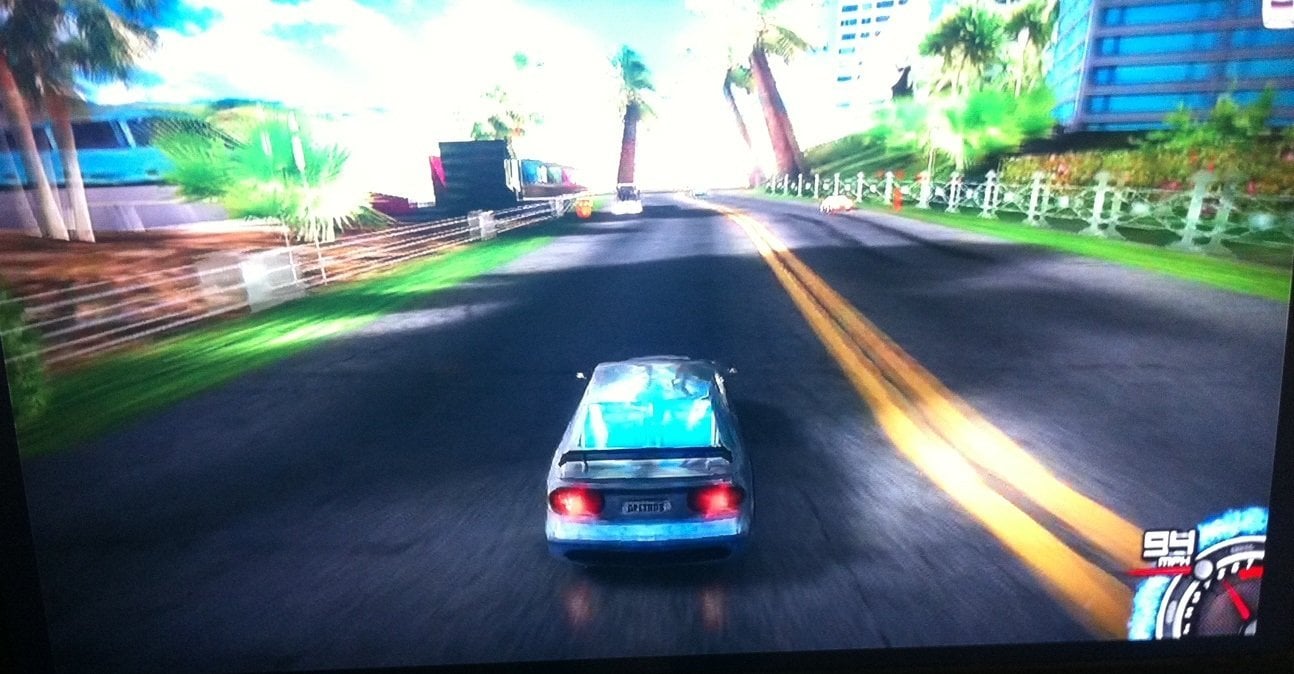 iOS Device screen: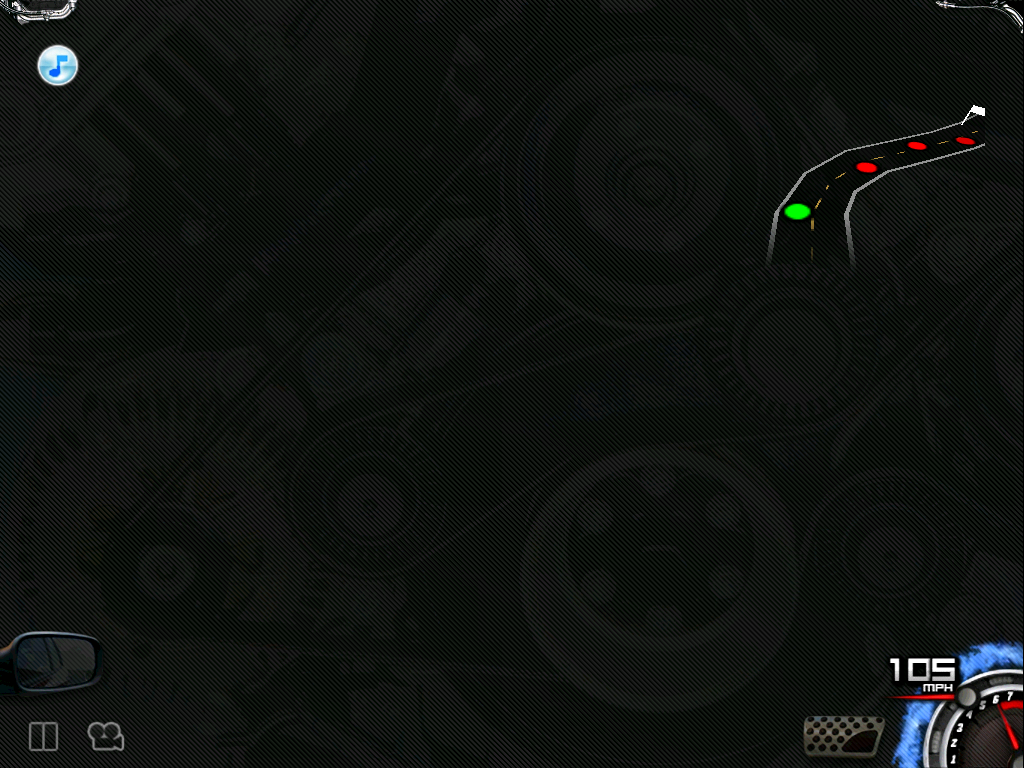 To tell the truth, I had high hopes for this game. An FPS game seems to be a perfect fit for dual screen gaming as you seldom need to look at the controls for using stick controls. And for the most part, N.O.V.A. 3 faired well too. But the game seems to be streaming at 15 frames per seconds or so. Yeah, there are so much dropped frames that at times, you wouldn't even realize where you're going. There is a high chance that it is due to my under-powered iPad mini but Real Racing 2 performed very well on the same device. So I would like my iPad Air friends to clarify this part for me.
TV screen: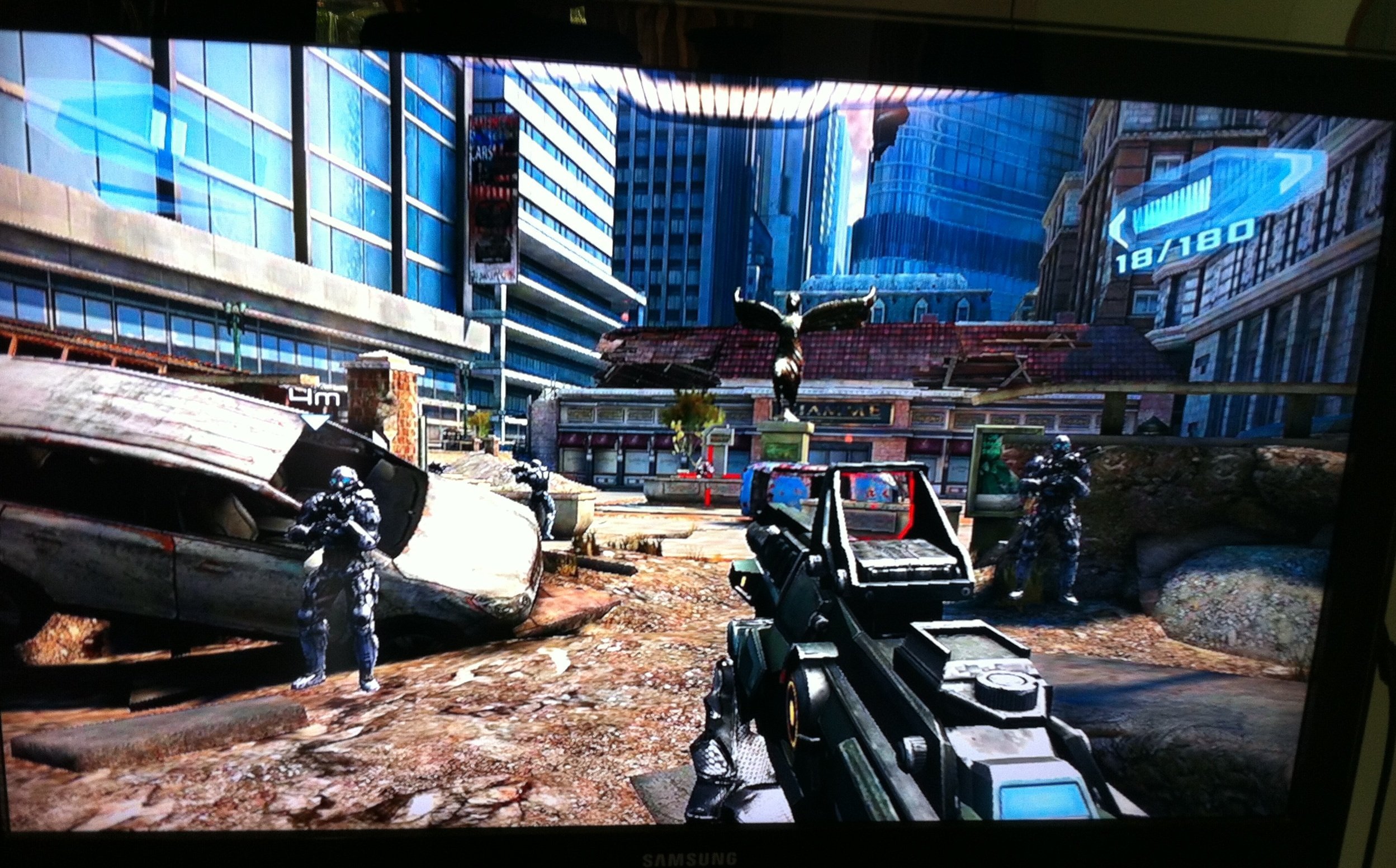 iOS device screen: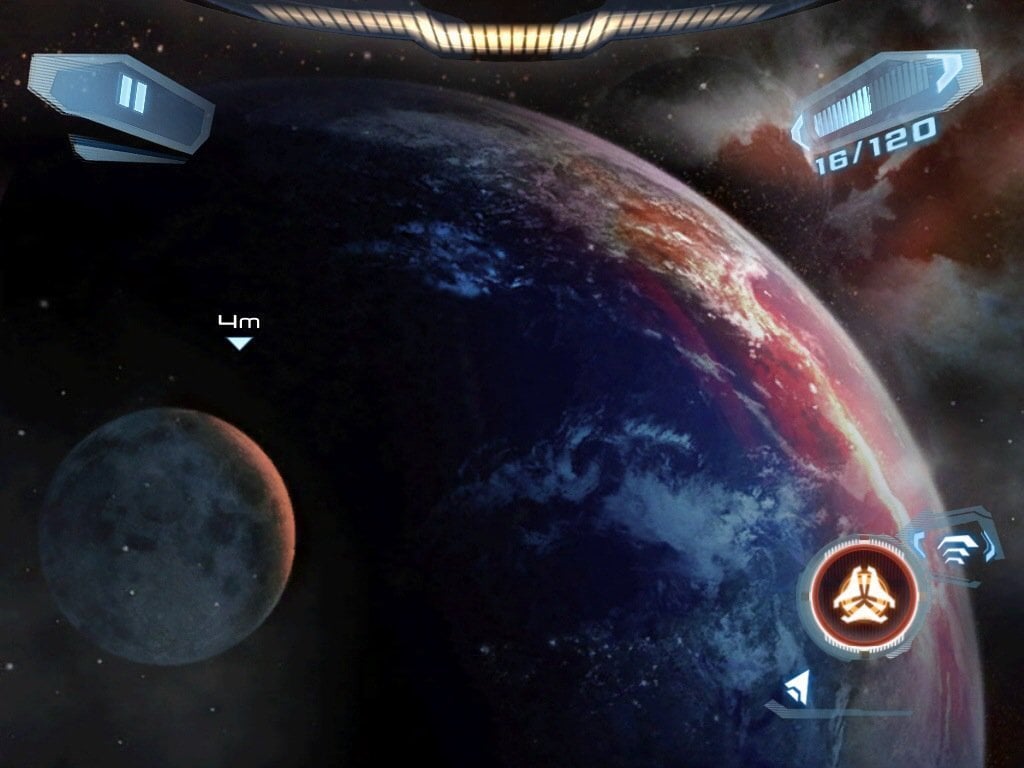 I took up the game just for this review, but once I did, I couldn't drop it for an hour. It is a simple old-school Space shooter themed game in its core but on the outside, its spectacular and colorful. A techno beat plays in the background while your weapons vary with the tempo in its type, strength, colors and frequency of bullets. A minute into the game and it'll light up all the pixels on your TV with those 16 million shades. Both single-stick controls with auto aim and dual-stick controls are available for the too simple iOS screen and the latter seems more challenging and addictive. Though the frame rates never took any hits, the sounds (the essence of the game) consistently takes some time to get going. Often the game starts with a mute but in about 3 seconds or so, it comes back on and what you have is a cracker-party!
TV screen (sorry about the glare, it's so flashy, this is the best I could get and to put up a non-flashy snap would be an injustice to the game!):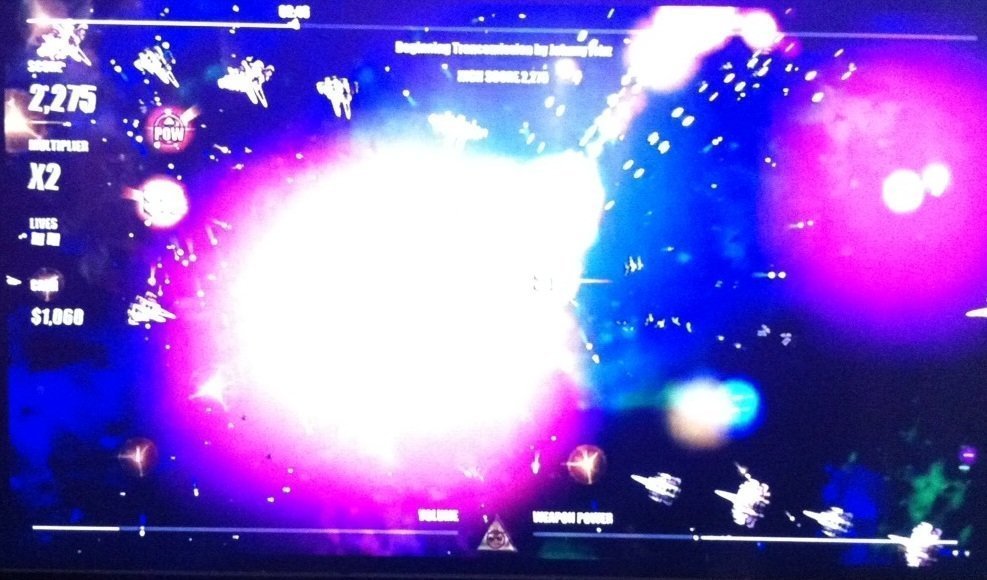 iOS Device screen: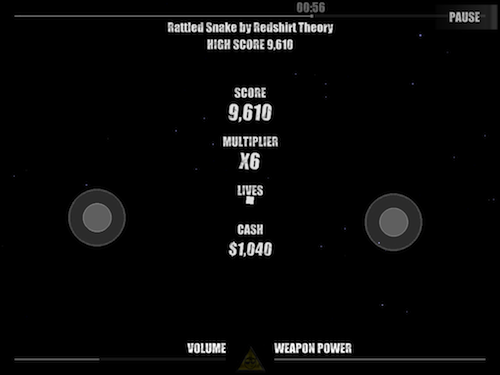 So these were some of the best dual screen AirPlay compatible games for iPhone and iPad. I wonder why such a great feature is utilized so little by the developers. Even giants like Gameloft and Electronic Arts aren't seen to be implementing dual screen functionality in their games. Hopefully, there'll be more such games in the future and we'll make it sure to let you know.
Also read: 5 more great AirPlay-enabled dual screen games for Apple TV
Note: Dual screen apps will only work on:
iPhone 4S or later
iPad 2 or later
iPad mini and mini with Retina
iPod touch 5th gen.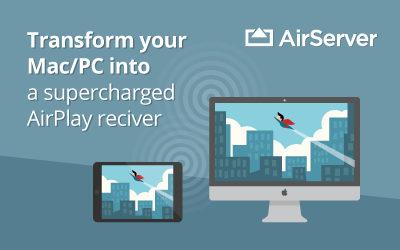 Be sure to follow Apple TV Hacks on Facebook, Twitter and Google+ for all the latest Apple TV-related news.
UPDATE: We did some deep digging and found a few more dual screen games. We'll put up a new post soon. So stick around! Here it comes: 5 more great AirPlay-enabled dual screen games for Apple TV