According to TechCrunch's MG Siegler, Apple is working on a new version of the Apple TV. We've heard this news before, but recent developments put the arrival of the new Apple TV as soon as next month.
Siegler says that the launch could occur in October, which would tie in nicely with when the next generation of iPads are expected to land. The prospect of launching these two products simultaneously is possible since previously we've seen the iPad and Apple TV launched at the same event, and if rumours are anything to go by, it seems we'll be seeing the same thing this year.
I guess those excited about a software refresh in a week are gonna be *really* excited when new Apple TV hardware is unveiled next month.

— M.G. Siegler (@mgsiegler) September 11, 2013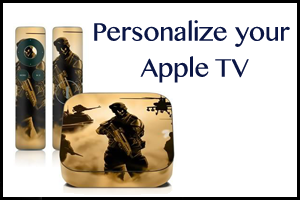 9to5Mac reports:
It is unclear what the form-factor of this new device is. We've independently heard of Apple working on both a full-fledged TV set and a revamped set-top-box that is similar in form-factor to the current model. But no matter the hardware design, we have been consistently hearing from our sources that Apple is thoroughly testing Xbox Kinect-like motion sensors for future TV-related products. When Apple plans to release motion-controlled TVs, however, is uncertain.
Motion technology is something that is increasingly finding its place in the living room, especially with the Xbox One, but it seems unlikely Apple will venture into this area with the next generation Apple TV hardware. However, improved video output quality could very well be of main focus for the next version of Apple TV. More specifically the inclusion of 4k video, since this is the direction the industry is heading.
Despite there being little content available for 4K TVs, Apple could use its own hardware to utilise 4k before any other media hardware company and claim the market.
We've already heard Apple is planning on releasing additional AirPlay functionality next week alongside iOS 7, so the rumoured new hardware being introduced next month could be used to compliment this new function, possibly with 4k support.
Stick around here at Apple TV Hacks (Facebook, Twitter, Google+) for more coverage on the new Apple TV.