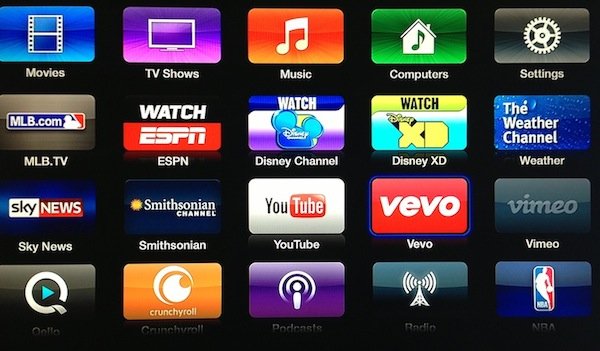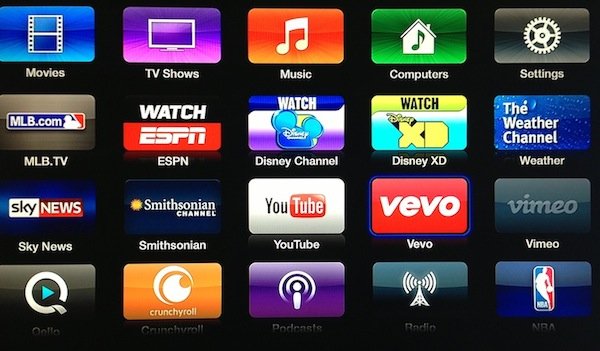 Apple has just released an update to the second and third generation Apple TV adding five new channels/apps: long-rumored Vevo TV, Disney Channel, Disney XD, Weather Channel and Smithsonian.
Vevo, Weather Channel and Smithsonian are free, while both Disney channels require a pay TV subscription with cable and satellite providers that have a deal with Disney (these include Comcast, Cox, AT&T U-verse, Charter, Optimum, Midcontinent Communications and Verizon FiOS; big players like Time Warner Cable, Dish or DirecTV currently don't offer access to the Disney channels).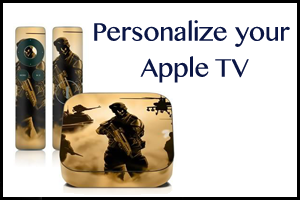 As always: if you are on jailbroken ATV2, stay away from this update for now if you don't want to lose your jailbreak. It appears to be "just" an over-the-air content update – new apps show up automatically after rebooting – so no need to be worry about losing the jailbreak.

Here is Apple's description of the new channels:
Disney Channel
Gather the whole family for Disney Channel on Apple TV. Enjoy original films like Teen Beach Movie, first-run television series like Jessie and Phineas and Ferb, theatrically released movies, and more. It's all free with your subscription through participating cable and satellite providers.
Disney XD
Keep the kids entertained with the best shows and movies from Disney XD.8Watch popular shows like Lab Rats,Crash & Bernstein, Kickin' It, and more — all on your schedule.
Smithsonian Channel
Explore the history of our planet, life, and culture by enjoying this 100 percent original — and 100 percent free — programming. Watch family-friendly shows including Aerial America, Mighty Ships, and more.
The Weather Channel
Plan the best day possible with instant access to local and national weather forecasts. Stay informed on developing conditions with weather radar and severe weather reports. And enjoy surprising and dramatic documentary shows that reveal how weather shapes our world.
VEVO
Grab a front row seat for all the latest music videos and live streaming concerts — free, 24/7, and in HD. Dive into VEVO's entire catalog of 75,000 music videos from more than 21,000 artists.
According to a press release from Vevo, its new app is available in the U.S., Canada, Australia, New Zealand, the U.K., Brazil, France, Ireland, Italy, Spain, The Netherlands, and Poland. Other new apps are only available in the U.S.