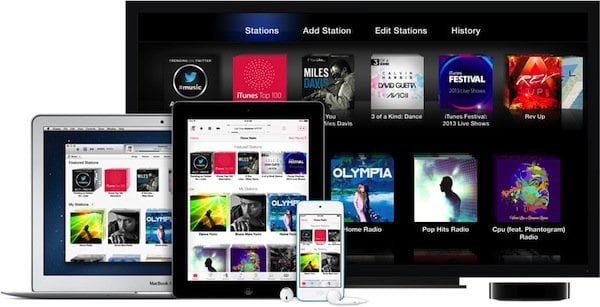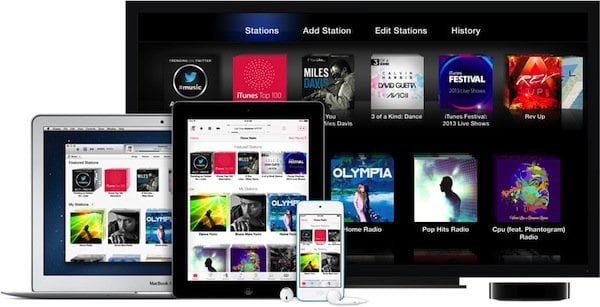 On the back of Apple's iOS 7 release this Wednesday, Apple TV 6.0 has been released, taking it out of beta finally, having been in that status since June. With it brings a number of new features from iTunes Radio, and as we previously reported AirPlay from iCloud which allows other users' DRM'd content to be streamed from their iCloud to your Apple TV. Here's the full rundown of what Apple included in the 6.0 update:
| | |
| --- | --- |
| iTunes Radio | Create your own radio stations and listen to them ad-free with iTunes Match. |
| iTunes Music Store | Browse, purchase, and play music directly from the iTunes Music Store. |
| iCloud Photos | Adds support for playing video from a shared photo stream and viewing photo streams from multiple contributors. |
| AirPlay from iCloud | Apple TV will play content from iTunes in the Cloud instead of your AirPlay device when possible. Requires iOS 7 on AirPlay device. |
| Podcasts | Sync your podcasts and podcast stations across Apple TV and all your iOS devices. |
| Subtitles & Captioning | Automatic subtitle selection based on Apple TV language setting. Customize closed caption style. |
| Conference Room Display | Lock Apple TV into Conference Room Display (for business and education environments) and show onscreen instructions for using AirPlay. |
| Software Update | Keep your Apple TV always up to date by automatically installing software updates when available. |
| Setup | Use an iPhone, iPad, or iPod touch with iOS 7 to automatically transfer network settings, your Apple ID, and language preferences. Not available on iPhone 4 and iPad 2. |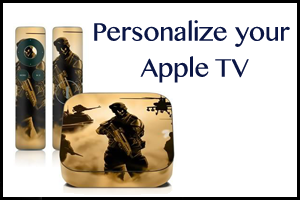 Of most significance is the AirPlay from iCloud feature, which mimics the Chromecast feature Google has implemented. Once turned on in the settings menu and enabled, it allows you to use your iOS device to play videos from iTunes in the Cloud, which basically means the content is streamed directly to your Apple TV rather than an iDevice.
There are some issues with this implementation – Apple TV likes to have a massive buffer on the content it is playing to improve user experience by not having the content buffer while it is playing. That's all well and good, but if your connection isn't the best, you could be waiting a long while before your content starts to play. Unlike AirPlay from your device, which begins instantly. This feature is only available with devices running iOS 7.
The new 6.0 software was actually called Apple TV 5.4 whilst in Beta, but it's exactly the same code that was being tested during the Beta which has now been released as 6.0.
Remember, as always, if you're jailbroken (atv2) do not update your Apple TV since you will lose the ability, and since there is currently no news on a new Jailbreak for 6.0, I'd steer well clear. Unless of course you have a burning desire for these new features.
But if you have installed the latest Apple TV 6.0, let us know what you think by leaving a comment below.
Be sure to follow Apple TV Hacks on Twitter, Facebook or Google+ for all the latest Apple TV-related news.