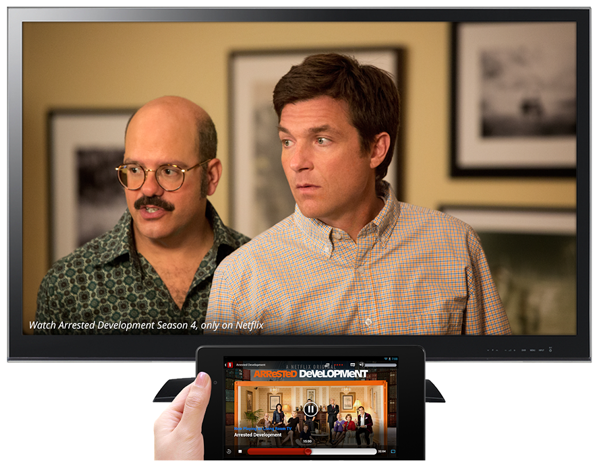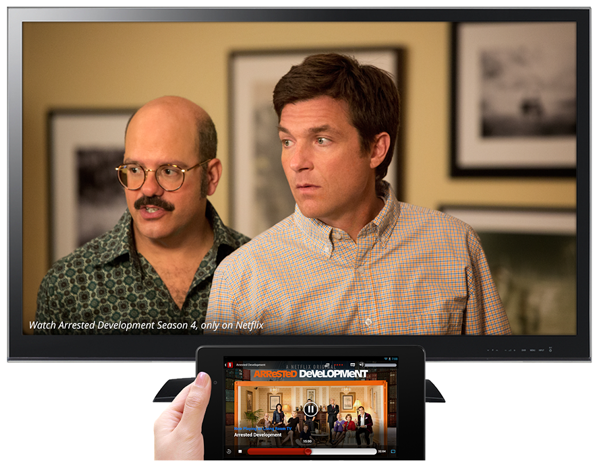 Update: Google released an iOS app that lets you set up and manage your Chromecast.
It may look like Apple TV has finally got its worthy opponent. After the disasters with Nexus Q and Google TV, Google finally thinks they've hit the spot with Chromecast. Released yesterday, Chromecast is a HDMI dongle that can stream online content directly to your TV, via an Android or even an iOS device (Windows, Mac OS and Chrome OS are supported too).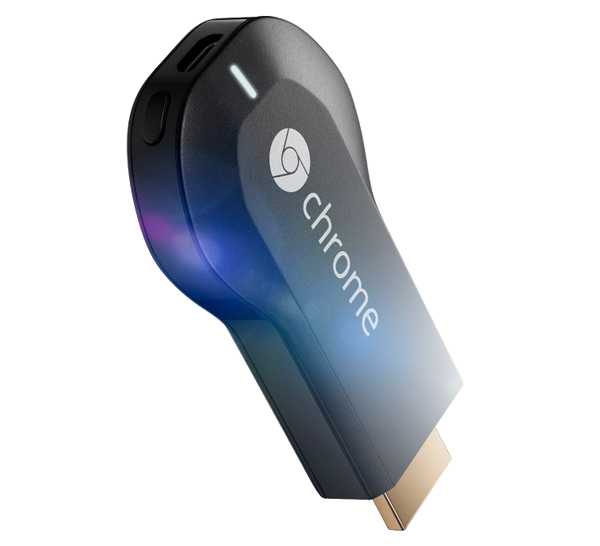 Yes, the service is very much similar to Apple's AirPlay. We have to give this one to Google, as Chromecast does its thing like it should (it's easy to use just like AirPlay) and, additionally, it's cross platform and unlike AirPlay, which streams content directly from a computer/iOS device to Apple TV, Chromecast streams content from the cloud. That let's you control it from any device or even leave the house (taking the device with you) and the stream won't stop.
It all looks great and one might think Apple TV has finally got its worthy opponent but this would only be the case if Apple wouldn't come up with a new, revamped Apple TV, which we strongly believe will happen this fall. In just a few months Google will once again be one step (or more!) behind Apple when it comes to the living room domination.
Chromecast is available at Google Play and Amazon for $35. But currently, the supported apps are limited, with YouTube, Netflix, Google Play, Google Music and Chrome browser, only.