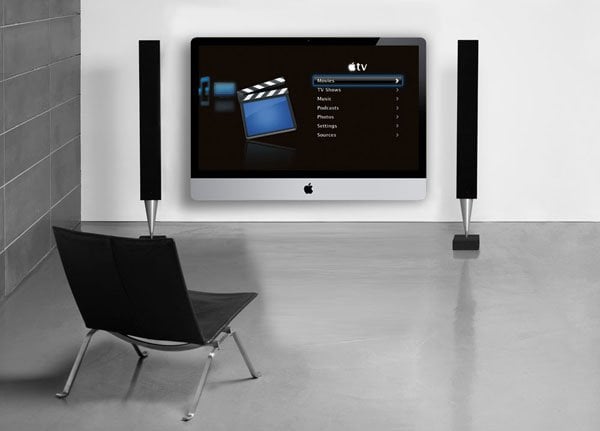 Apple's long-rumored television set may soon become a reality, as China Business News reports that Foxconn, Apple's Chinese manufacturing partner, has already started a pilot production of the new Apple HDTV:
Insider sources told China Business News that a Foxconn factory in Shenzhen has received orders for an Apple "smart TV" and is producing them on a trial basis.
Other Chinese publication, WantChinaTimes, quotes Lao Cha, an industry observer, who said:
The advent of the mobile internet has paved the way for digital convergence, prompting Apple, Samsung and other international brands to branch out into smart TVs. Smart TVs play a critical role in digital convergence. Cloud computing and equipment linkage will be key to the success of equipment suppliers.
According to Xie Qinyi, vice president of Greater China for DisplaySearch, a market consultancy, the Apple's biggest challenge for Apple will be "to secure high margin in a mature TV market."
Recently, Cult Of Mac has released some information on the Apple TV set given to them by one of their sources: their source claims to have actually seen a fully functioning version of this mystery machine. The source was quoted as saying,
It resembled an Apple monitor, only much larger.
The source also claims to have witnessed a build in iSight camera installed into the TV allowing full use of FaceTime to make free calls.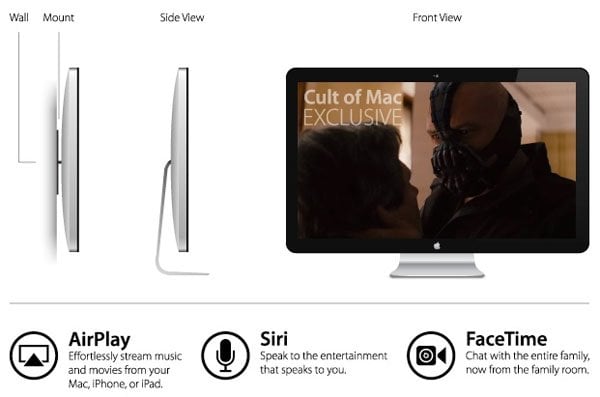 According to Canaccord Genuity analyst Michael Walkley, Apple will launch a 50-plus inch LCD-TV by the end of the year.
In an interview on Bloomberg Radio, Apple analyst Gene Munster assured that the Apple television is real ("we met with some component suppliers at CES") and said that he thinks Apple TV set "is going to be the biggest thing in consumer electronics since the smartphone came up."  He was betting that it will be announced later this year, probably for the holiday season.
However, JP Morgan analyst Mark Moskowitz claims Apple TV set is unlikely to arrive in 2012.
Back in January Globe and Mail reported that Canada's largest telecommunications companies – Rogers and Bell – were in talks with Apple to become Canadian launch partners for its Apple HDTV. Another source said Rogers and Bell already had the product in their labs.
Be sure to follow us on Facebook, Twitter or Google+ for the latest updates on the rumored Apple TV set.
[image: Cult of Mac]