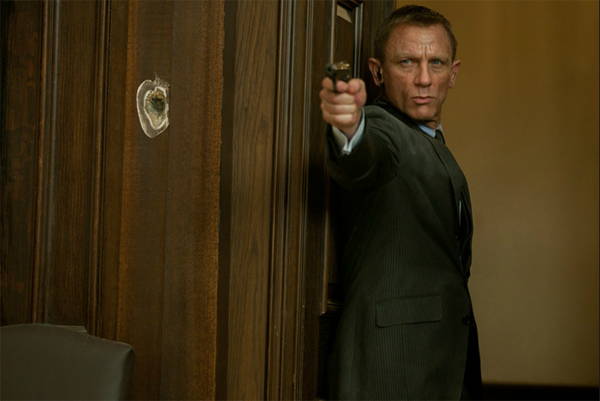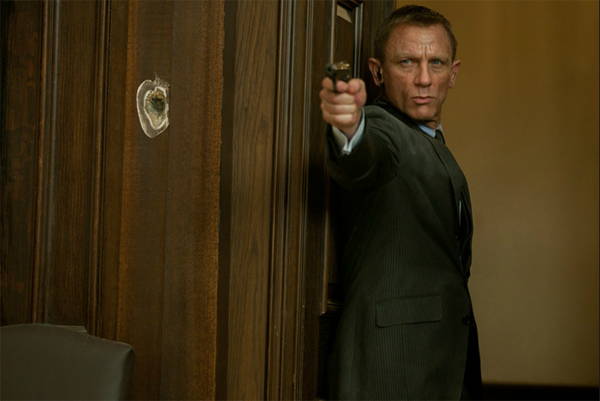 The weekend is fast approaching and if Spring is not your thing or you just plan on flexing only your Apple TV muscles this Sat/Sun then here are our best ideas for keeping your screen hot, your eyes peeled and your time well spent. Let's get right to this Week's Top Choices for the movie services available on the Apple TV.
As always let's start with the biggest gorilla in the online TV/Movie jungle, Netflix.
And this week Netflix once again has a shopping cart full of interesting choices starting with-
2011's "Cabin in the Woods",  director Drew Godard's super fun thrill ride of subversive horror hi-jinx that will have you laughing your adult asses off as you watch all the absolutely standard Teen/Horror/Killer/Thriller clichés get twisted until they scream in this post-modern wink at the genre.  Please expect the unexpected.  And, for the Ladies, you get to see a pre-Thor, Chris Hemsworth do his best All-American, casual jock/stud imitation.  Just enjoy him while you can…
Not for everyone but if you're in the mood for a Southern-Gothic, murder/mystery/sex/scandal mash-up that's heavy on the steamy southern heat then check out director Lee Daniel's 2012 "The Paperboy".  It stars Mathew McConaughey, John Cusack, teen heartthrob Zac Efron and Oscar Winner Nicole Kidman and they are all going for broke in this lurid fever dream of a melodrama.
For you avid Gamers out there, you may want to take a peek at this week's hot release of 2012's "Halo 4- Forward Unto Dawn".  We haven't screened this one yet but it's got some great customer reviews and may be worth a look even for you non-gamers.  And for you fanboys out there…hey, there's no pleasing you guys anyway.
Alt Pick of the Week– 2002's "Igby goes Down".  For some reason director Burt Steers adult drama is listed in the "comedy" section and while you will find some dark laughs in this somewhat bleak tale of young adult disillusionment it is definitely not a "feel-good" film.  Kieran Culkin (yes, Macaulay's bro) plays the disaffected title character as he attempts to navigate his post-adolescent way through the social minefield that is adult NYC along with Claire Danes, Amanda Peet, Jeff Goldblum and Ryan Phillipe.  Deep, dark and just a little heart breaking.
Now over to Hulu Plus where this week we've decided to get a little Old School with our choices and take you back in time to some of our fave raves from the slightly dusty past.  So let's kick off with-
A perfect gem of a film, 2010's "The Trip".  This wry, incisive character study features two of Britain's most brilliant wits bantering, bickering and verbally sparring (complete with dueling, hilarious Michal Caine imitations) as they ramble through the English countryside on a restaurant tour that neither seems particularly keen on.  With Steve Coogan and Rob Brydon essentially playing insider versions of themselves it is very fair to say that adult comedy ensues.  With an accent on the adult.  You'll be glad to play fly-on-the-wall for this trip.
One of our favorite overlooked films, director Quentin Tarantino's 1997 "Jackie Brown".  A funky crime thriller with an airtight plot that takes its time developing, this masterpiece is full of brilliant, understated performances from Pam Greer as the put-upon title character who's struggling to retain her cool, Robert Forster as the world-weary, anti-hero who looks things square in the eye, Bridget Fonda as a not-so-harmless party girl and Samuel Jackson as one of his snakiest bad men ever.  Smart, sexy and filled with great music.
If you've got time for a sobering history lesson – A frighteningly prescient study of insurrection, Director Gillo Pontecorvo's 1966 "The Battle of Algiers" is practically an instructional, cinematic guidebook on the escalation of a very real world, native insurrection.  This blazing documentary-style film features every excruciating step of brutal urban combat, terrorism and the counter-terrorist tactics that result amid the mayhem.  Harsh, compelling, furious, fair and far, far ahead of its time.
And on a much lighter note- Hulu Plus is always a great choice for the latest in TV so this week's pick is the brand new NBC comedy series "The Mindy Project".  Its first season is available to stream and we think that this one will definitely be a winner.  Creator/Writer Mindy Kaling plays the wacky heroine of this off-kilter 30 minute comedy that is only beginning to hit its stride.  Tune in for the next Big Comedy Thing!
Now let's move over to our iTunes selections and this week, movies are the pick-
Available to buy this week for the first time- 2012's "Skyfall". Director Sam Mendes' 23rd installment of the Bond franchise was widely acclaimed as one of the best ever (we didn't say that, we heard it) and with Javier Bardem as the Big Baddie facing off against Daniel Craig's 007 and Naomie Harris in the mix, all we can say is that we are ALL IN!  And it introduces a new "Q" too!
2010's Sundance Grand Prize Winner "Winter's Bone".  This is the film that made Jennifer Laurence a star and this critically acclaimed crime thriller features a razor sharp script with incendiary performances all around.  The American countryside never looked more threatening as J-Lau weaves her way through a rural snake pit trying her best to save her home.
Also available is Academy Award winning Director Ang Lee's 2012 "The Life of Pi".  Based on the celebrated novel, this feast for the eyes was widely regarded as a favorite to win all the prizes when it opened.  A visually spectacular retelling of this epic tale of survival, humanity and hope.
This Week's Music Pick– "El Camino", the 2011 release from Grammy Award Winners The Black Keys.  If this wild, rave-up of a rockin'good time doesn't get your hips moving then you should check your pulse because you may be dead!
Finally, this Week's Free App– Yes, this is iTunes so we thought we might bring your attention to some of the niftiest apps we could find for free and this week's pick is the Iron Man 3 app.  We haven't downloaded it yet but what the hell…it's free and it's IM3!
Until next week, that's all Folks!