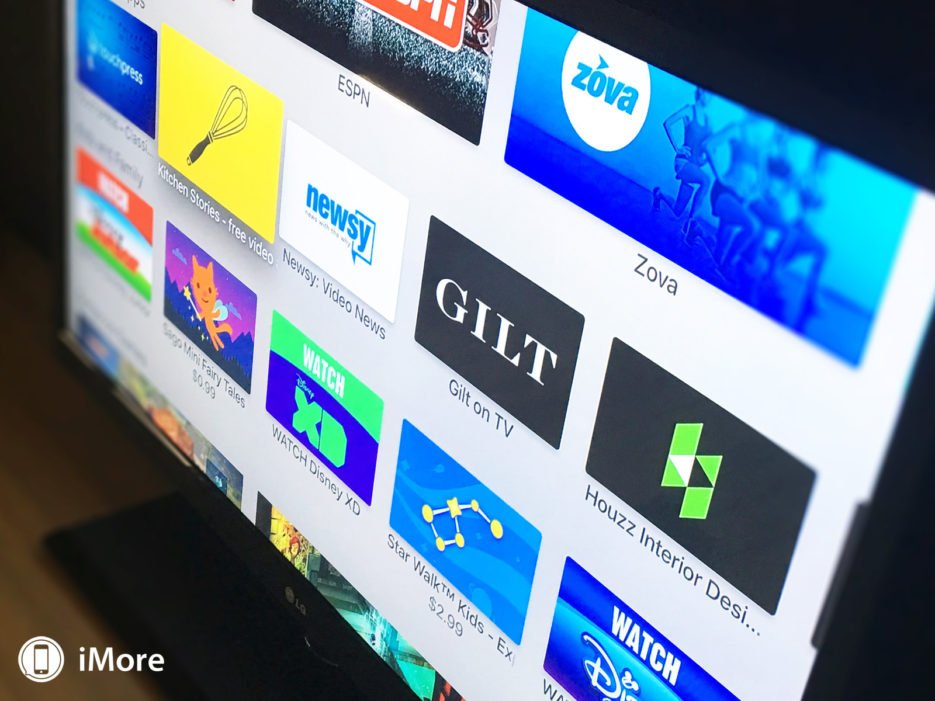 When Apple released the Apple TV, Tim Cook said that the future of TV is apps. Well, we couldn't agree more with that, but the truth is that the App Store simply has too many junk apps available. We bet that you've already deleted many of them just because you rarely use them! So if you're the type who wants to install the best apple tv apps on your TV, then you need to look for them. Luckily, today we're going to make this a lot easier for you. In the paragraphs below, we reviewed some of the best apps you can install on your Apple TV. Let's check them out!
CARROT Weather (Apple TV only)
If you travel a lot or you're simply interested in how the weather is going to be today or tomorrow, then you need to get the CARROT weather app. What's great about it is that you can use it in order to store multiple locations. Better yet, it also features some pretty great animations that you'll certainly like. Whatever you do though, just make sure you don't poke its ocular sensor!
Wikify (universal)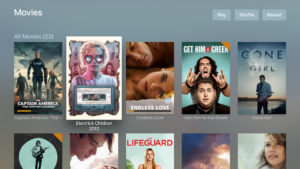 We're all aware of Wikipedia and we've probably used it more than we think. However, having Wikipedia on your TV may seem a little bit weird at first. However, Wikify is more like a travel companion. The way it works is that if you travel somewhere, you can use it in order to zoom on your location. As you zoom, you'll notice a lot of red pins will start to pop up. Each of those pins actually represents interesting locations that you may want to visit. While this kind of functionality may sound like it's better suited for a phone, we cannot refute its usefulness.
TVPlayer (universal)
If you have an Apple TV, then there is a chance that it's plugged into an actual TV that can play live broadcasts. If that's not the case, then don't worry about it. Using TVPlayer you can gain access to a lot of TV channels right away. If you want, then you can also pay something extra and access a lot of private channels as well. According to users, this is by far one of the most interesting apps for apple tv, so be sure to give it a shot!
TV Maps (universal)
Many people may scoff at the idea of using maps on their TV. That's because it's unrealistic that while traveling, you'll have your Apple TV with you in your car, trying to zoom up on the highway to find the next gas station. However, you can look at this app in a different way. You can use it in order to explore. TV Maps offers you a three dimensional view of popular landmarks. If you want, then you can also receive directions that you can then send to your mobile device through the TV Maps app. How great is that?
Streaks workout
For those who want to get in shape and never really get to do something about it, Streaks Workout may be the answer they're looking for. Using this app, you only need some desire to get in shape, a floor, and your Apple TV. In terms of exercising, you can choose the exercises you want to do and how long you want to exercise. With Streaks Workout, you'll be able to track your workout and see how much fat you burn. Thanks to this great app, you can set weight loss goals and lose fat without having to go to the gym. Just give it a try to convince yourself of how useful it actually is!
Speedtest by Ookla (universal)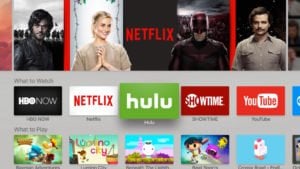 We've all used a speed test tool or website at least once, but did you know that they're generally inaccurate? Therefore, if you have trouble streaking your favorite content on the Apple TV, then you may want to use Ookla to test your broadband speed. Based on its reviews, Ookla is one of the best apple tv apps 2016 and you should certainly install it on your TV. Now when it comes to the internet speed test, it takes about a minute. Once it's over, you'll know all about your download and upload speed.
Solar Walk 2 (universal)
Have you ever wanted to explore the solar system? If the answer is yes, then we have good news for you! With Solar Walk 2 you can easily do that! This app is available of the Apple TV and it's simply amazing. You can use it to explore the Moon, the planets in our solar system and also the moon. There are also infographics which tell you a lot about Earth and the rest of the planets in the solar system. Pretty interesting stuff for sure!
Plane Finder
If you're an armchair plane geek, then Plane Finder may very well be an indispensable app for you. Using it you can see almost live maps of planes that hurtle through the sky. You can also search for certain flights, filter by company, and even zoom to track specific planes. On the other hand, if you like something more conventional, then you may want to give FlightBoard a try.
If you're looking for the best apps for apple tv, then now you have them. Check them out and see how much you like them, but don't forget to let us know about it in the comments section below!