In a recent interview on Bloomberg Radio, Apple analyst Gene Munster assured that the Apple television is real ("we met with some component suppliers at CES") and gave more details on what he expects from Apple's forthcoming TV.
Munster thinks Apple TV set "is going to be the biggest thing in consumer electronics since the smartphone came up." And he is betting that it will be announced later this year, probably for the holiday season.
He is expecting Apple television will look different: "imagine just a sheet of glass; there won't be edges and bevels on it." But he thinks it's going to be different and innovative not only in terms of design, but also in terms of how people consume the content.
Munster believes voice is going to be one of the ways you can control the Apple TV. The other option will be to surf channels in a traditional way, using a remote, since "a lot of people are still couch potatoes". Apple analyst thinks that letting consumers to navigate the TV in both ways is the code that Steve Jobs said he had cracked in his biography.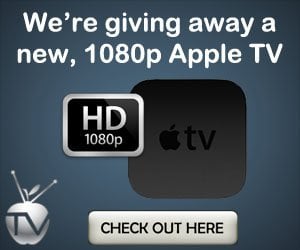 You may also want to read:
New Apple TV will be announced on March 7th
Rogers and Bell already have the Apple iTV in their labs
AirPlay Mirror your Mac's screen to Apple TV with AirParrot
Winner of "Apple TV Hacks Best of 2011 Award" Announced