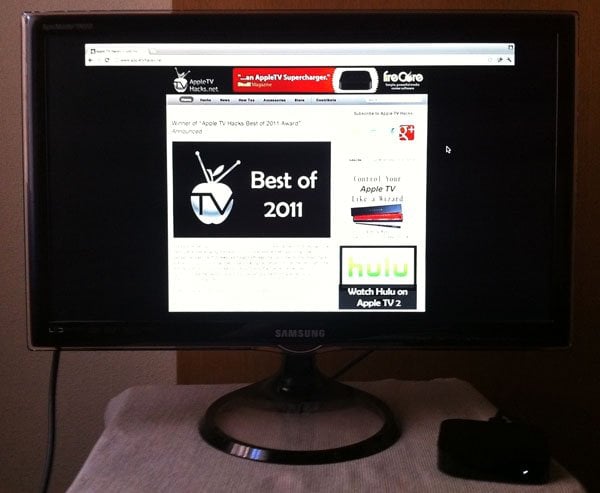 Just one day before Apple announced it will bring AirPlay Mirroring to Mountain Lion this summer, AirParrot, an app that does exactly the same thing ML will do – mirrors your Mac's screen to your HDTV connected to the Apple TV 2 – has been released. So if you don't want to wait six months until the new Apple's OS is released or you don't own a Mac with a second-generation Intel Core (it seems that AirPlay Mirroring in ML only works on the Macs with second-generation Intel Core, while AirParrot works fine on older macs), you can give AirParrot a try just now. And AirParrot's developers promise they will be offering "features that Mountain Lion doesn't currently have or advertise as coming."
AirParrot does one simply thing – streams your computer's display (the app works by encoding your display's image as H.264 video) to your Apple TV 2 over AirPlay, in real time. And it does it pretty well: airplaying my Mac's screen to Apple TV while surfing in Chrome, playing movies and watching photo slideshows worked quite seamlessly during my tests. Mirroring stopped only once, when I tried to play a video in QuickTime on full screen. However, on second attempt, it worked just as it should.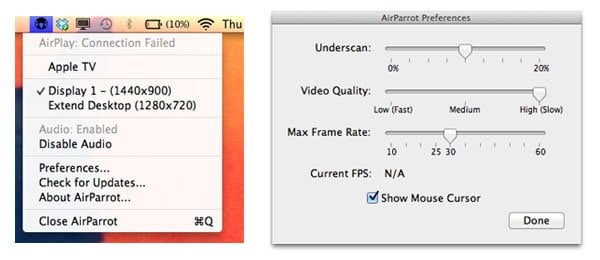 For now, you can't AirPlay audio but the developers admit they are "dying" to add this in the next update. They will be also adding support for second monitor and higher video quality support in a future update.
UPDATE: AirParrot 1.1 has just been released with audio mirroring, external monitor support, password support and some performance enhancements. AirParrot 1.1 also supports trial versions.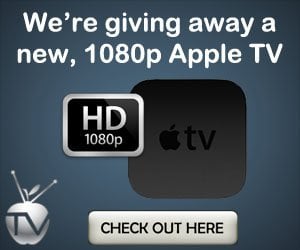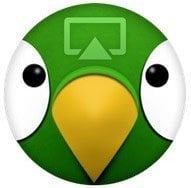 AirParrot is available from here and costs $9.99 for a single license or $29.99 for 5 licenses. You don't need any hacking; AirParrot requires Mac OS X 10.6 or 10.7 and a second-generation Apple TV running firmware 4.4.
You may also want to read:
Winner of "Apple TV Hacks Best of 2011 Award" Announced
AirPlay Mirroring coming to Mountain Lion, next version of Mac OS X
aTV Flash (black) 1.3 for Apple TV 2 released
Rogers and Bell already have the Apple iTV in their labs, controlled with Siri and hand gestures