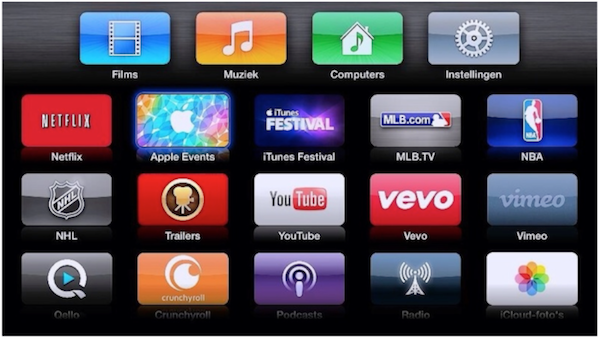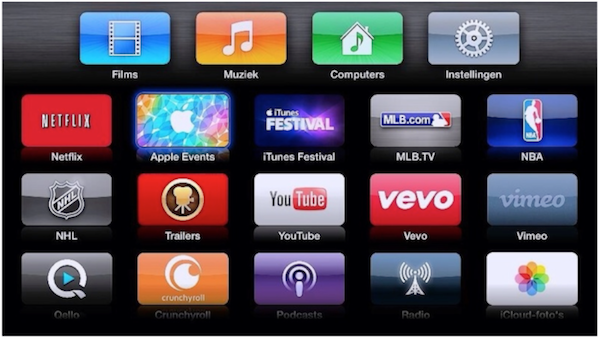 It appears Apple will live stream their iPad event today after all as the Apple Events channel has appeared on the Apple TV main menu.
Today's event kicks off at 10am PST / 11am MST / 12pm CT / 1pm EST for the US, with the International times for the keynote as follows:
• London – 6:00 p.m.
• Paris – 7:00 p.m.
• Berlin – 7:00 p.m.
• Tokyo – 2:00 a.m. (Wednesday)
• Sydney – 4:00 a.m. (Wednesday)
• Auckland – 6:00 a.m. (Wednesday)
In addition to the Apple TV, the iPad event will be live streamed to iOS devices and Macs through the new October 2013 event section on its Apple Events web page.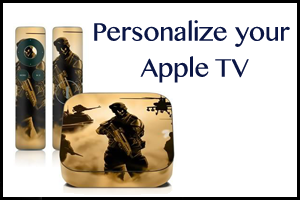 According to Apple, live streaming video requires Safari 4 or later on OS X v10.6 or later or Safari on iOS 4.2 or later. Streaming via Apple TV is supported on the second or third-generation Apple TV with software 5.0.2 or later.
Apple is expected to announce the new iPad 5 and Retina iPad mini at the event, as well as potentially unveiling an updated Apple TV, together with updates to their MacBook Pro lineup.
Stick around here at Apple TV Hacks (Facebook, Twitter, Google+) for more coverage on the new Apple TV.