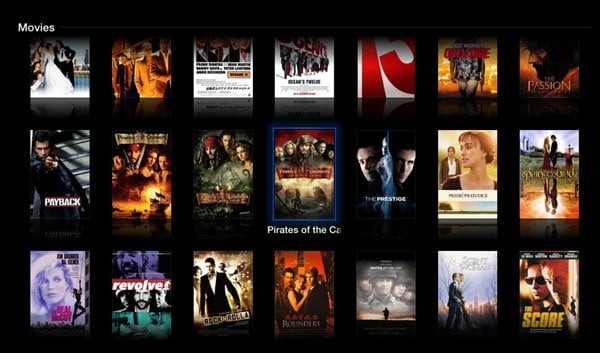 FireCore has released a new version of its Apple TV supercharger – aTV Flash (black). Version 1.4 brings support for M3U and PLS playlists, TrueHD audio, EyeTV folder detection and a bunch of improvements and bug fixes. Additinally, aTV Flash (black) is now available also in Finnish, German, Japanese, Norwegian, Polish, Russian, and Swedish.
aTV Flash (black) is currently only compatible with AppleTV versions 4.2 – 4.4.4. FireCore has announced that they are already working on the new version that will be compatible with recently released Apple TV software version 5.0.
Based on our past experiences and progress thus far we're confident we can put the pieces in place to make it happen. Once an updated version is ready we'll be rolling these changes into an aTV Flash (black) update, which will result in a universal application that is compatible with both the ATV2 and ATV3.
FireCore is also working on the new version of Seas0npass that will bring untethered jailbreak for Apple TV 5.0. But there is a lot of work to be done here, so don't expect it soon.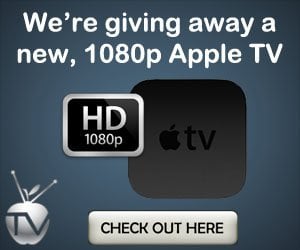 What's new in aTV Flash (black) 1.4?
NEW: Center channel audio boost (+6dB and +12dB) for 5.0 and 5.1 audio tracks
NEW: Finnish, German, Japanese, Norwegian, Polish, Russian, and Swedish translations
NEW: '4:3 Crop' and '4:3 Stretch' zoom options
NEW: Support for M3U and PLS playlists
NEW: EyeTV folder detection
NEW: TrueHD audio (downmixed)
NEW: 24-bit and 32-bit audio (downmixed)
NEW: Enhanced downmixing for 5.1 AC3 audio (Dolby Pro Logic II)
NEW: Support for embedded MP3 covers
NEW: Automatic EXIF-based image rotation
NEW: MP4s embedded subtitles
NEW: Clock added to main menu
IMPROVED: Poster art quality in list and grid view
IMPROVED: Buffering logic for DVD files
IMPROVED: Cover art fetching from Last.fm
IMPROVED: DVD menu highlighting
IMPROVED: Photo viewer & slideshow
IMPROVED: Adjusted slideshow to match native Flickr style
IMPROVED: Danish, Dutch, French, Greek, Italian, Brazilian Portuguese, and Spanish translations
IMPROVED: Minor UI improvements
FIXED: Downmixing issues for specific audio tracks
FIXED: Playback issues for single ISO files in a folder
FXIED: Increased AFP login timeout to 30 sec
FIXED: Metadata issues for files that contain '/' in folder or file name
FIXED: Operation of the photo slideshow on iOS 4.x
FXIED: Issue with favorites removal when share password is changed
FIXED: Incorrect navigation in grid view on iOS 4.*
FIXED: Issue with DVD marked as watched after viewing menu
FIXED: Rare issue with incorrect pre-playback screen layout
FIXED: Rare crash in libdvdnav when playing DVD files
FIXED: Rare DVD playback error
FIXED: Rare 'Bad URL' error
FIXED: Other miscellaneous bug fixes
If you're already running a version of aTV Flash (black) the new 1.4 version can be installed through the Maintenance –> Manage Extras menu. Links for the new version can also be found in your FireCore account under the Downloads tab.
If you're not yet using aTV Flash (black) you can get started here.
You may also want to read:
Apple TV software update 5.0 (9B179b) now available worldwide
New Apple TV announced: 1080p, $99, arrives March 16th
All you need to know about the new, third-generation Apple TV