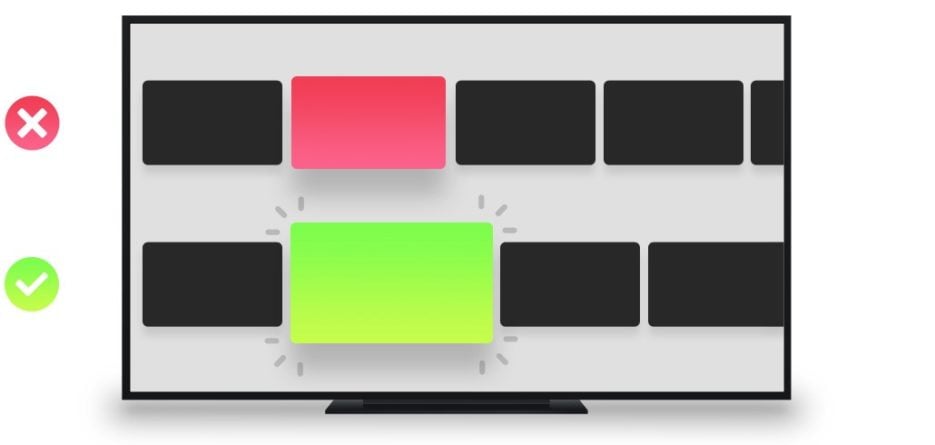 Michael Flarup is a designer, entrepreneur and co-founder of Robocat – a digital agency from Denmark, which has recently designed an Apple TV app for Danish National Television (DR TV). On his blog, Michael shared some of the experiences they have made building tvOS apps for the largest content providers in Denmark.
His list of useful tips for creating great Apple TV apps include:
How to get started
The focus engine is your new friend
Tease offscreen content
Horizontal is easy, vertical is expensive
Clearly separate buttons and content
Place controls mindfully
Be obvious
Design for distance
Minimise text inputs
Make it come alive
You can find all the details here.
Michael has also made and shared a new tvOS UI template available on appicontemplate.com.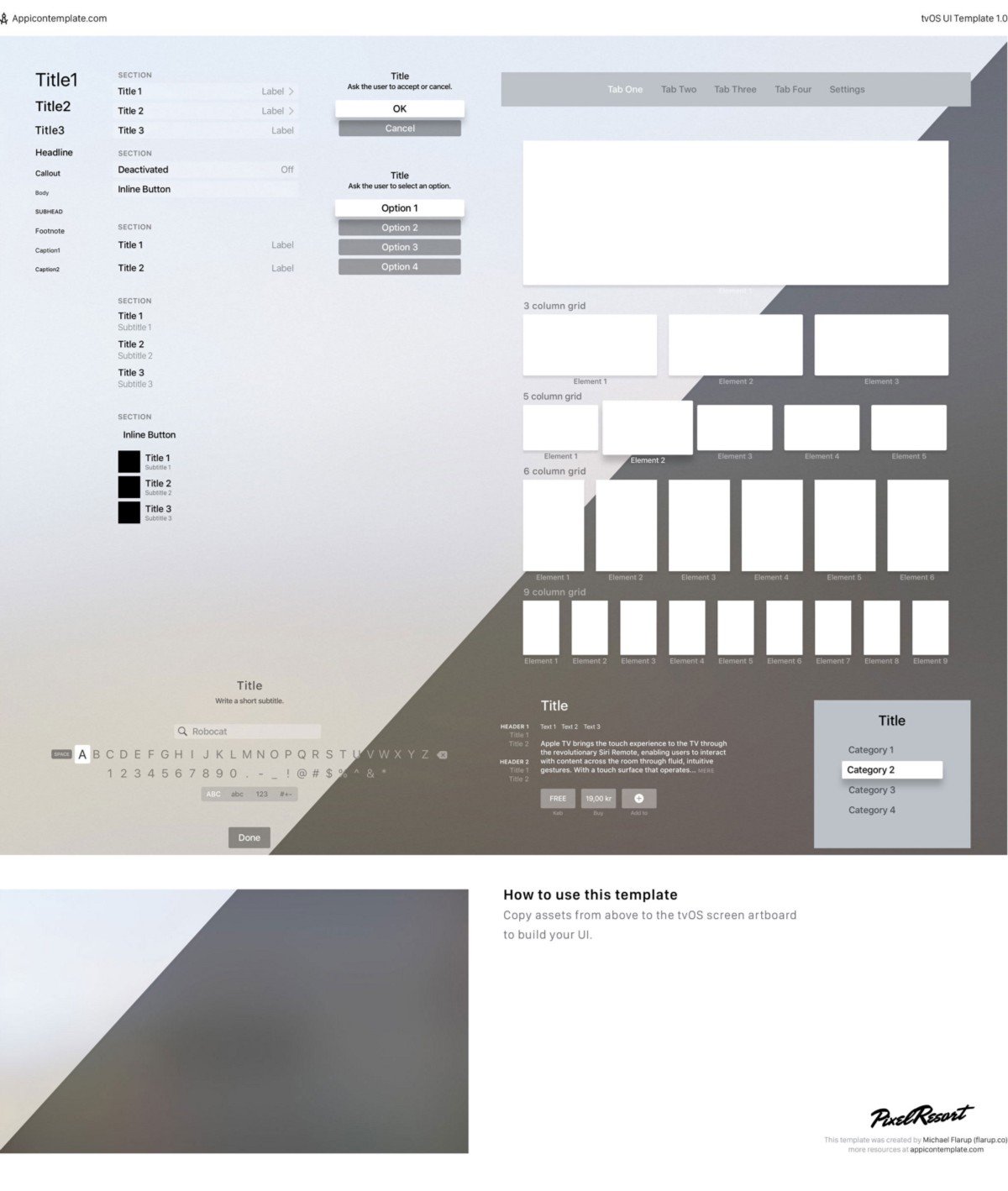 With the tvOS UI Template PSD, you'll easily be able to build off existing standard assets when putting together your new interface for the platform. The template includes dark and light variant recreations of the most common assets and sizes found in tvOS along with a 1920 x 1080px artboard canvas.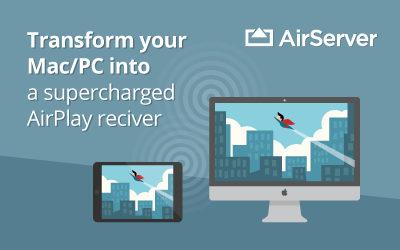 Be sure to follow Apple TV Hacks on Twitter, Facebook or Google+ for all the latest Apple TV-related news.