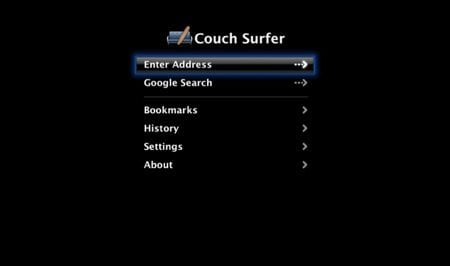 Good news. Brandon has just released Couch Surfer 0.3. Just in time for us to relax and surf the net on our big screen TV getting ready for the weekend.
Here are some new features of Couch Surfer 0.3
accelerated scrolling holds up and downi
improved Bookmark support now with support for adding current page
History support
Back menu
USB keyboard support for text entry dialogs.
The best part is that once Couch Surfer 0.3 is installed, USB keyboard feature is available to all other plugins.
Thanks again, Brandon. You da man!
You can get the new software update from Brian's software page here.