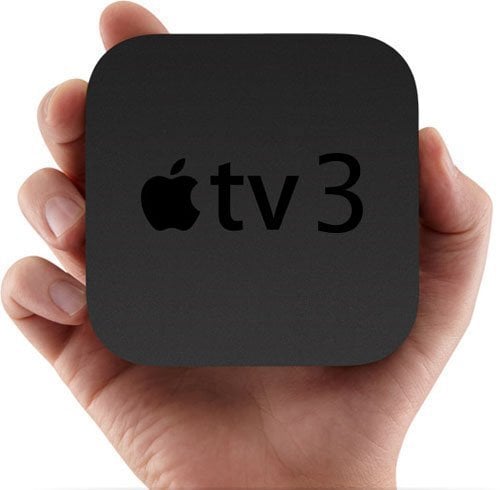 While the whole world is already waiting for a long-rumored Apple TV set, and while the Cupertino-based company is struggling to cut content-delivery deals with media companies, tomorrow Apple will probably only reveal an updated, third-generation Apple TV set-top box – just a foretaste of what Apple's reinvented TV will be like.
The new Apple TV (Apple TV 3?) is said to include Bluetooth 4.0 capability and a faster processor required to stream rumored upcoming 1080p iTunes content. But hey, you won't revolutionize the TV with Bluetooth and a faster chip! So, what are the game-changing features Apple has added to its updated set-top box to conquer the TV market?
Here is a full list of what we can expect from the new Apple TV:
It will be controlled by iPad 3: Forbes' contributor Anthony Wing Kosner thinks the iPad3 could be the "World's Greatest Remote Control" for the Apple TV, with features like multi-channel previewing, multi-angle selection, unified media viewing and social media integration;
It will include Bluetooth 4.0 technology: 9to5Mac's Mark Gurman speculates that low-power Bluetooth 4.0 technology could bring a bunch of new input devices to Apple TV: Bluetooth remote with a built-in noise-canceling microphone to take Siri commands or some sort of touchscreen game controller – like a standalone version of the iOS Remote app. With the FM Radio chip in the new Apple TV, Apple could theoretically include radio streaming support;
It will include faster processor: possibly a variation of the dual-core A5 chip;
It will run the Hulu Plus app natively: 9to5mac has gotten word that "inside Apple there are Apple TVs running the Hulu Plus app natively. The app is feature complete and ready to roll out to Apple TV users on current builds";
It will integrate Siri: According to Globe and Mail, Rogers and Bell, Canada's largest telecommunications companies, already have the product in their labs: it reportedly integrates Siri, Apple's voice-recognition software, to help viewers make programming choices;
It will be controlled by hand gestures: the same sources claim the new Apple TV can be controlled by hand gestures;
It will have apps (channels-as-apps): The Guardian's Jean-Louis Gassée believes that "to gain acceptance, the Apple TV ecosystem will have to offer a library of entertainment apps tailored for TV", just like MLB.tv app for Apple TV;
It will become a game console: Developer Michael Gile predicts that "Apple TV will be the most successful game console in history." He revealed that he's working on porting Wolfenstein 3D and Quake over to the Apple TV's system;
It will support iCloud: According to WSJ, it's possible Apple will allow you to record live TV and save the shows to iCloud;
It will be available on March 7th or 8th: Today, MacRumor discovered that the current model is not available in 98 percent of Apple stores in the US. While trying to order Apple TV 2, MacTrust discovered that the earliest shipping date for the stock was 8 March 2012. According to The Verge, at all of the stores where the device is out of stock, availability is listed as starting on or after March 7th.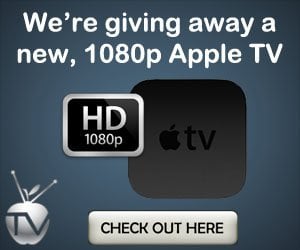 The Verge has more news on the forthcoming Apple TV:
We're told that it will have 1080p capabilities, and will work in conjunction with the iPad and other Apple devices to deliver new video streaming / mirroring functionality (which will also fall inline with new Mountain Lion features).

Apple will update both the new Apple TV and the iPad 3 not with the rumored, quad-core A6 system-on-a-chip, but rather the A5X, a dual-core SoC said to have a more powerful GPU. From what we're hearing, it's basically an A5 on steroids.
Update #2: 9to5Mac reports they've gotten some pricing information on the new Apple TV model:
The Apple TV J33 model, MD199LL/A – J33 BEST -USA, will come in at the same $99 price point (and similar prices globally).
You may also want to read:
Munster: Apple TV set will be the biggest thing in consumer electronics since the smartphone
New Apple TV will be announced on March 7th
Giveaway: Win a free copy of AirParrot for Apple TV 2
AirPlay Mirror your Mac's screen to Apple TV with AirParrot