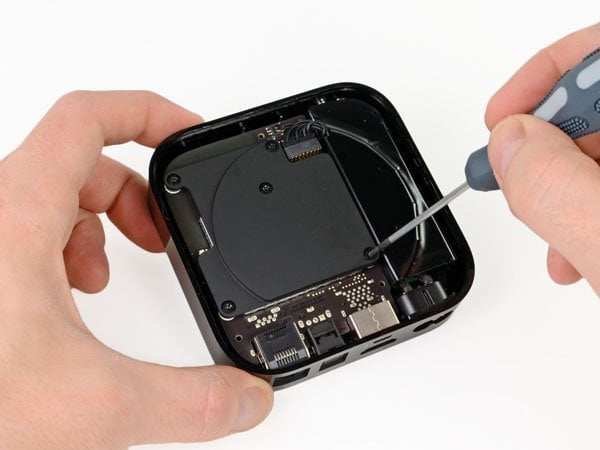 It is that time again… Apple releases its new 1080p Apple TV 3 and the guys over at iFixit are already ripping it apart. Is there anything sexier than an Apple product with no clothes on? Well, perhaps a jailbroken device would look a bit better.
At the exact same size as the Apple TV 2… the Apple TV 3 adds, most notably, the ability to play true 1080p content. Like the previous Apple TV, the backside features the same, standard, ports as its predecessor:
AC adapter port
HDMI output port
Micro-USB (for service and support)
Optical audio out port
10/100 Base Ethernet port
Once inside, the iFixit team noticed a few immediate differences from the Apple TV 2.The first thing they noted was the lack of a thermal pad. Now, it is quite possible that the new A5 processor doesn't get as hot as the A4 processor, on the previous model,  but if the iPad 3 is any indication of what we are to expect from the temperature situation, we are more than a little scared of what may come.
The second thing they found was that there are now two antennas. This is most likely due to the fact that Apple had received some complaints about the range and the signal strength of the Apple TV 2's wifi capabilities.
Some other goodies worth mentioning:
8GB NAND Flash
Bluetooth
Broadcom BCM4330 (the same one that appears in the new iPad 3).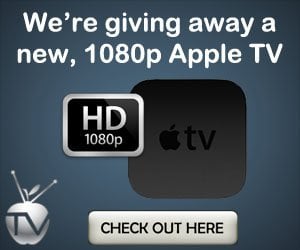 To top it off, iFixit has given this Apple TV 3 a reparability rating of 8 out of 10:
Only six parts in a very easy-to-dissemble case.
Separate power supply, which is easy to get to and replace in case your old one ever decides to jump off a cliff.
No glue, thermal paste, gum, peanut butter holding things in place…
Standard screws, no endangered species screwdrivers necessary.
The logic board contains all the components, which means if something breaks, it could be expensive to replace — unless you prefer to do board-level soldering.
umOuch (Andrew Brasher)
[image: iFixit]
You may also want to read:
The new 1080p Apple TV 3 proves to be a tough cookie to crack
Apple patent reveals advanced TV remote
AirServer 4.2 released, optimized for iPad 3
aTV Flash (black) 1.4 for Apple TV 2 released