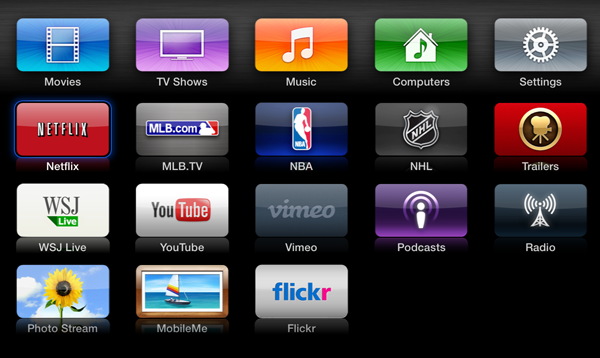 Released yesterday along with a new, third-generation Apple's set-top box, Apple TV software update 5.0 (9B179b) is now available worldwide for all Apple TV 2 users. The update brings new, redesigned, icon-based user interface, support for buying movies on Apple TV and playing back purchased movies from iCloud, new National Geographic photos built-in for screensaver and on-device sign up for content partners on Apple TV using your Apple ID (like Netflix).
As always, stay away from this update if you don't want to lose your jailbreak. Although @nitotv has already been able to jailbreak and restore the new firmware and he's working with FireCore on the new version of Seas0npass, there is a lot of work to be done until the untethered jailbreak for Apple TV 5.0 is released, so don't expect it soon.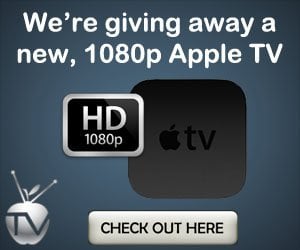 At the event held yesterday in San Francisco, Apple announced the new, third-generation Apple TV. It supports full 1080p video playback, comes with a simpler, redesigned, icon-based user interface and runs on Apple single-core A5 chip.
The updated Apple TV features 1080p programming including iTunes movies and TV shows, Netflix, Vimeo, photos and live sports from MLB, NBA and NHL in HD. Apple has expanded its iTunes in the Cloud functionality in iCloud, giving users the ability to access purchased movies and TV shows right from iCloud on the Apple TV
Following the new Apple TV unveiling, Netflix has announced that, starting today, users can sign-up for Netflix directly on the Apple TV and pay via an iTunes account.
The new Apple TV will be available on March 16th for $99. But if you want to get your hands on the Apple's brand new set-top box without spending a buck, check out this this blog post where we are hosting a giveaway of the brand new 1080p Apple TV.
You may also want to read:
Apple TV software update with new user interface available today for Apple TV 2
New Apple TV announced: 1080p, $99, arrives March 16th
All you need to know about the new, third-generation Apple TV (updated)