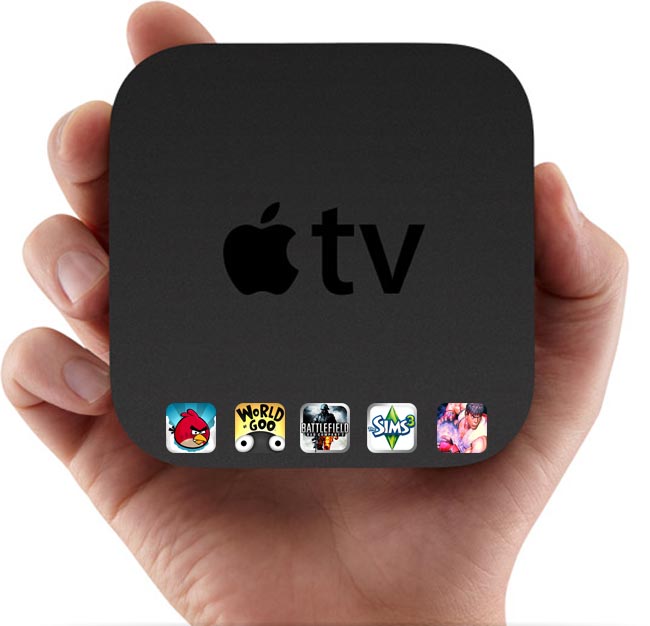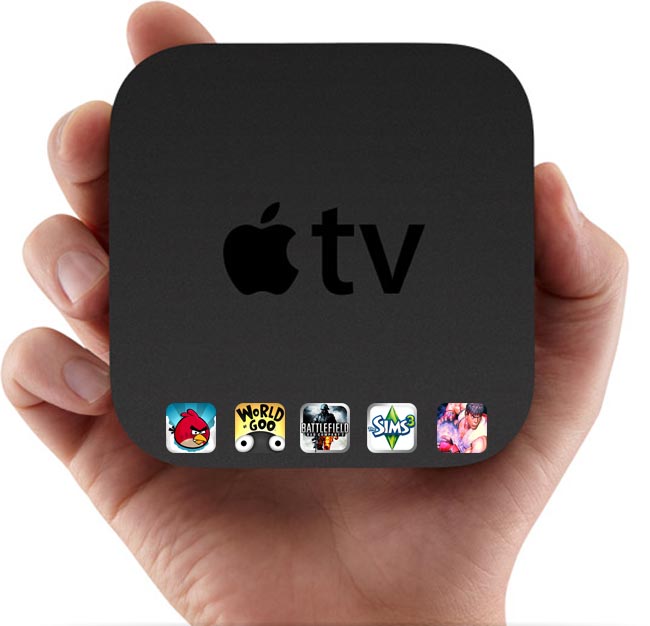 We've been waiting for the fourth generation Apple TV for quite sometime now. Initially we thought it would be announced in the iPad event in October, 2013. Later it was speculated that Apple will hold a separate event for the next Apple TV in November. And after the acquisition of PrimeSense, it was deemed that Apple will come up with gesture-recognizing control system for the same. Now, iLounge has learned something exciting and believable from their reliable source. Wait for it.. the next Apple TV will support native gaming!
Yeah, looks like another Christmas is upon us, Apple TV lovers.
According to the report, the Apple TV 4th gen. is already past the development phase and can hit the shelves as early as this March. We're unaware of any changes in the pricing, design or 4K support but we're told that it will ship with a revamped iOS-based firmware. An Apple TV App Store will be set up and will include native games.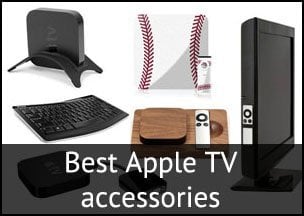 Apple still seems to be working on Bluetooth controllers for the same but that doesn't seem to be a great challenge as newer iOS 7 devices already support MFi controllers. And here is the best part for all you current Apple TV owners: the new OS is said to be backward compatible and that means your device can also be upgraded to access the App Store and all its goodies.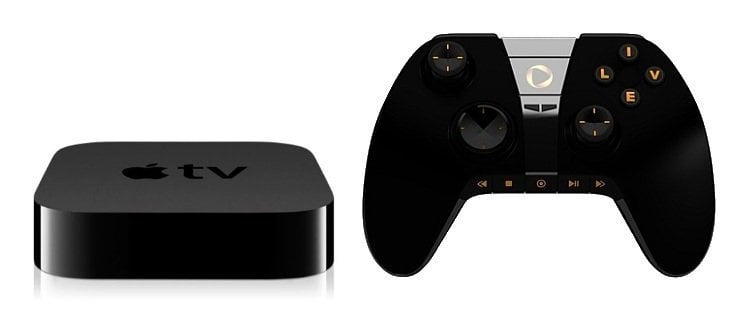 So here is what we think.
Unlike many of the previous Apple TV rumors (which we were a little skeptical about), this one seems close to true. Gaming on Apple TV has been rumored for a number of years and it's become necessary for Apple to finally come up with an Apple TV App Store. However we're not so positive about the backward compatibility part. In order to play the games on Apple TV you'd need to download them into the device first. The Apple TV 4 will probably come with 40GB or 160GB capacities like the first gen. and wouldn't have much trouble dealing with this. But how this problem is tackled by the 2nd and 3rd ones has not been proposed by the reports. However, Apple may be preparing a cloud-based gaming system with iCloud, similar to Sony's PlayStation Now or OnLive – we never know.
Anyway, only time will tell what Apple truly intends to do with their set-top box and hopefully, we needn't rely on AirPlay mirroring anymore to play Asphalt 8 on the 40-inch screen. Vote below to let us know what you guys think.
Stick around here at Apple TV Hacks (Facebook, Twitter, Google+) for more coverage on the new Apple TV.