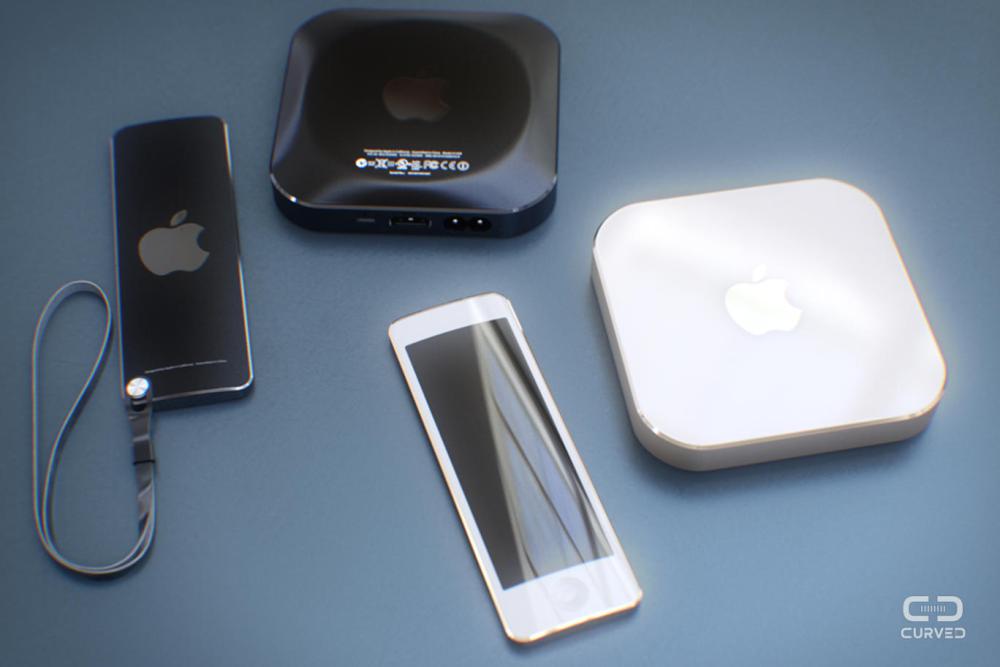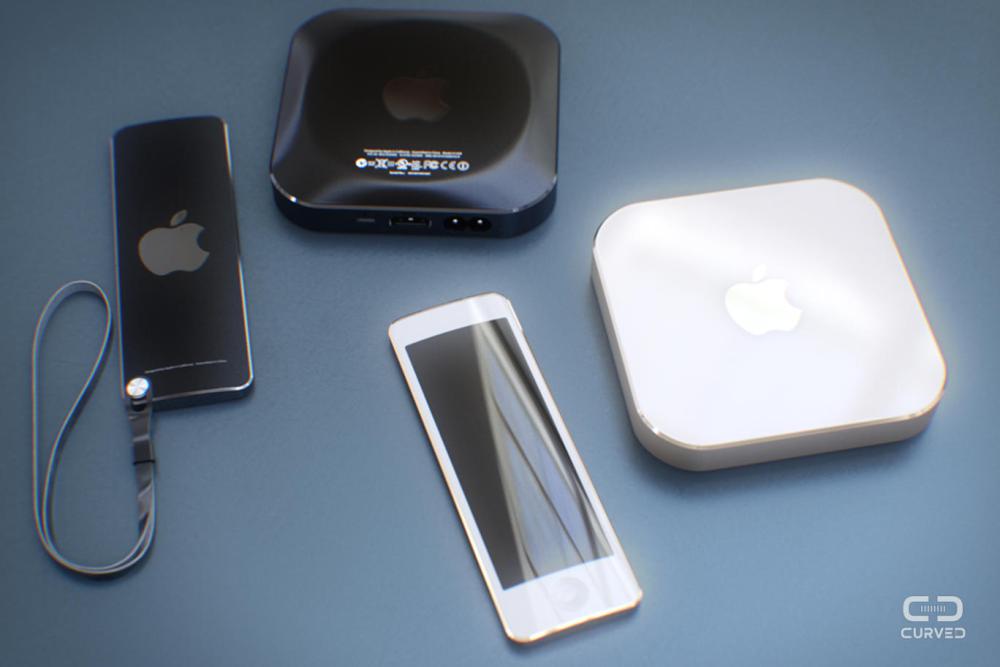 It is highly expected that Apple will announce a new Apple TV model at its annual September's event, which will very likely be held on Sept. 9th. 9to5Mac's Mark Gurman has recently provided some new details about the next-generation Apple TV:
Apple TV 4 will be the first model to run a full-blown iOS core and it will run a TV-optimized version of iOS 9;
it will look like the prior Apple TV, but will be slimmer and slightly wider;
it is likely that it will retain a plastic body for the best compatibility with routers and Bluetooth remotes;
the new remote control will not only include touch-based input but also gesture support. Perhaps it will also feature Force Touch technology;
"the new remote will likely pack enough technology to deter users from losing the controller";
Apple is planning to include a support for a system-wide search on the new Apple TV (just like the Proactive search on iOS 9) but 9to5Mac was told that "the company may wait to integrate the new search features until the Apple TV is populated with third-party applications";
as for the Apple TV apps, Apple has fosuced on video-centric applications, "which would allow media companies to release new channels on the Apple TV on their own schedule";
the new Apple TV will include a refreshed, more iOS-like interface, however, "the general aesthetic will be similar to the current look". 9t5Mac was told that the new OS looks somewhat like the mockup below: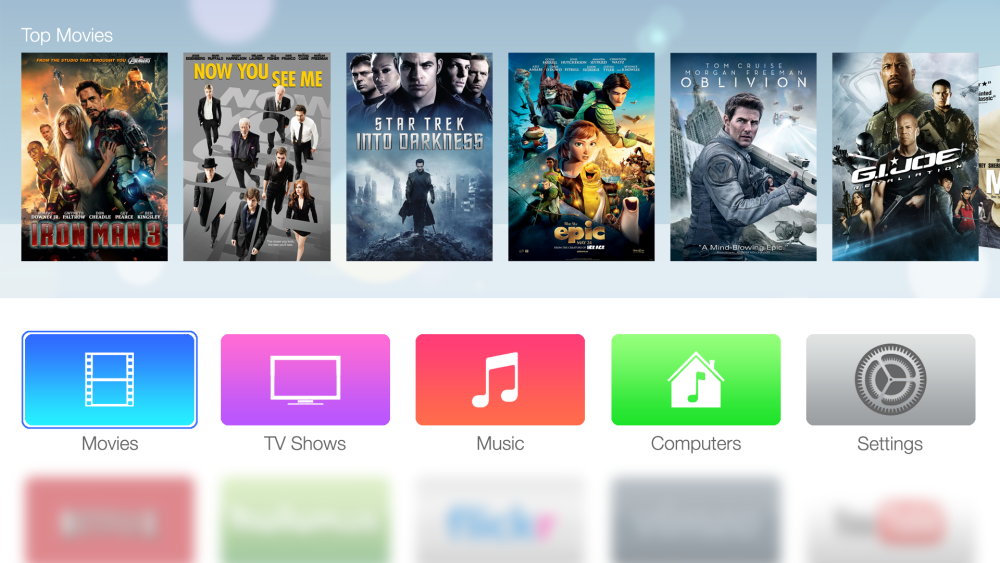 the new Apple TV iOS 9 builds internally run on both the current J33 (Apple TV 3) and future J34 (Apple TV 4) models, "but internal testing does not always accurately forecast public launch plans";
it appears that Apple's long-rumored online TV service won't launch until at least next year.
More about Apple TV 4: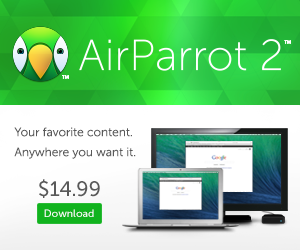 Be sure to follow Apple TV Hacks on Twitter, Facebook or Google+ for all the latest Apple TV-related news.