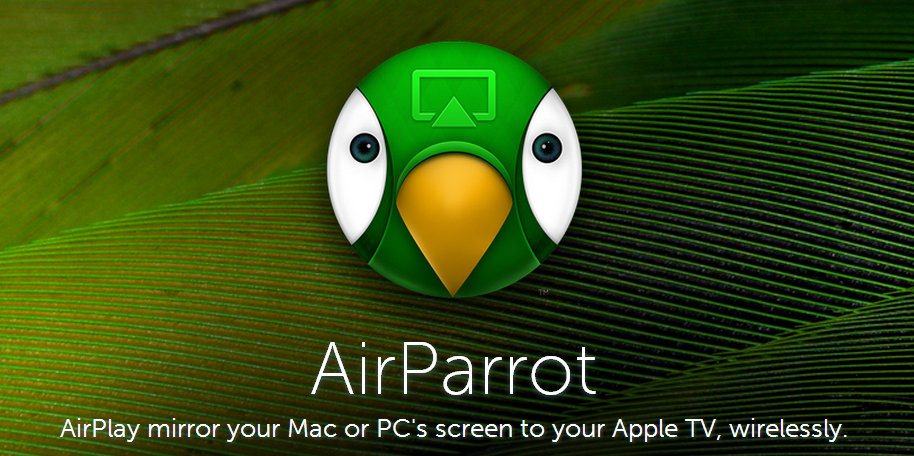 Netflix comes on top of my "Apple TV-uses" list but AirPlay mirroring is a close runner up. The flexibility it provides is unlimited as you can show off almost anything on your HDTV with just a tap – it can be movies, games, webpages, presentations and what not. Though this works great if you are an Apple-only guy, for a person with a Windows PC or an unsupported Mac, this feature is fairly out of reach and that is where this post comes in.
Thanks to AirParrot from Squirrels, you will be able to AirPlay mirror your Windows laptop or an old Mac incompatible with Mountain Lion or those who just don't want to get that free upgrade to Mavericks (and why was that again?). Squirrels are the same guys who earlier turned every screen into an Apple TV with their Reflector app.
AirParrot has been around for quite some time now and many of you might remember the in-depth review we threw in earlier. In case you missed that, here is what umOuch had to say about AirParrot:
In the end, AirParrot is a great option for work or entertainment, the home or office, the shed or your bathroom. It opens up a world of possibilities to your laptops and desktop computers. For me, I am all things XBMC and and therefore I am all things media, so my interest was in streaming movies, shows, and music and AirParrot handled it all. I then ran PowerPoint, Keynote, Chrome, and even iMovie: AirParrot knocked it out of the park. You haven't lived until you have edited a movie on a 55 inch screen.
But that was a couple of years ago and things have changed since. Though Squirrels have pushed out many updates in the interim, it still stands to be seen, how well AirParrot has managed to age. Their changelogs look great on paper but let's see how AirParrot of 2014 performs in my following tests.
Set up and getting connected
Once a 3MB file is downloaded, you only need to open it once to enter the license code for activation. Now on, you'll have the green parrot icon on the tool bar: right click -> select Apple TV. That's all, your Windows or Mac computer is now Airplay mirroring to the Apple TV.
I am not going to disgrace you with an elaborate how-to guide, which involves only 4-5 clicks. But here is a video on that and you can download AirParrot from here.
Generally, we see intermittent loss of connection plaguing many Wi-Fi based services and content streams. But for an app dealing with such heavy broadcasting, I was surprised not to see even a single episode of lost connection from AirParrot during the test period. So far so good!
General navigation with AirParrot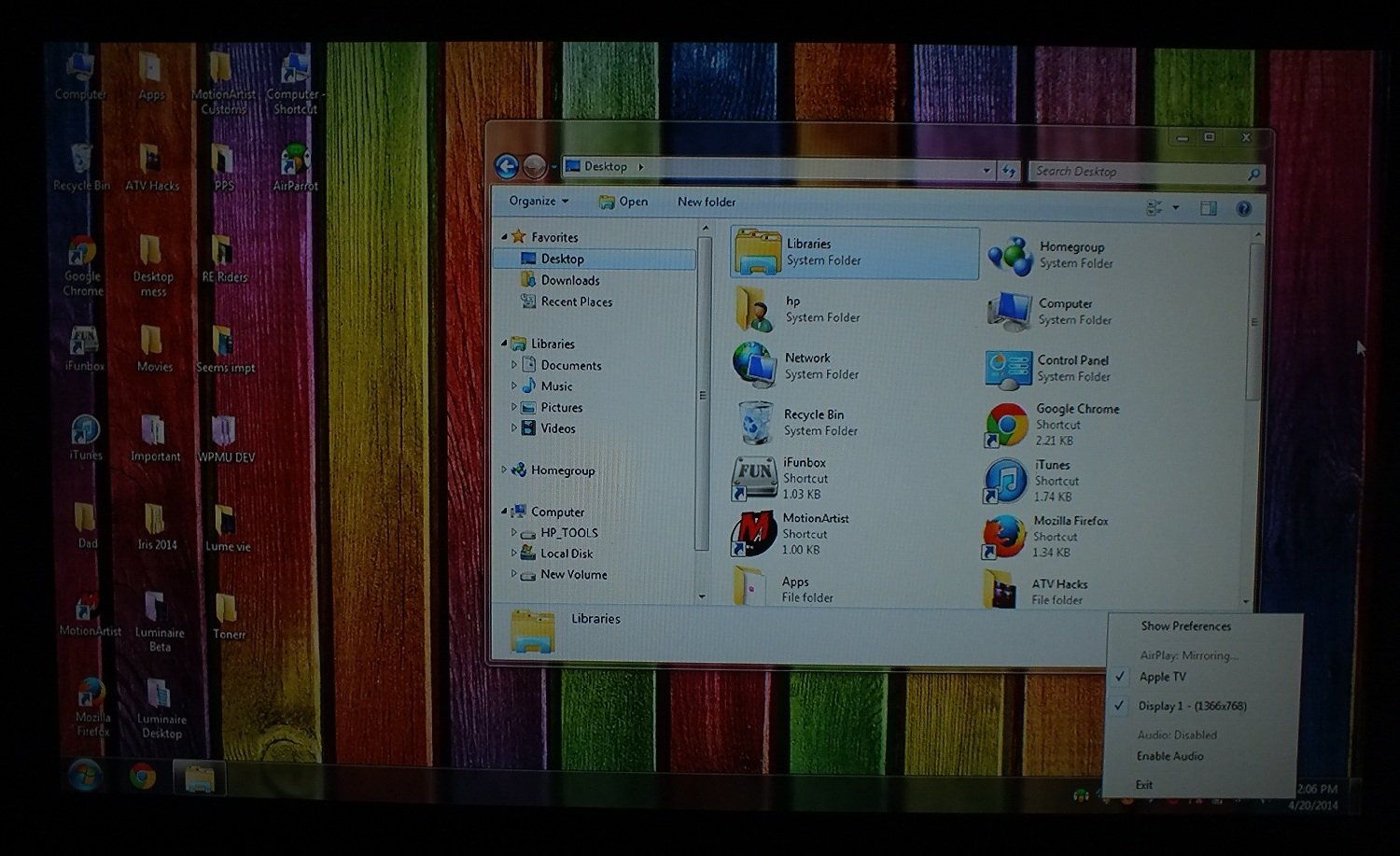 I started with something really easy. I just browsed through various folders, menus and Settings on my computer without opening any files except some basic text files. Not surprisingly, the stream was crystal clear and without any lags whatsoever.
Browsing with AirParrot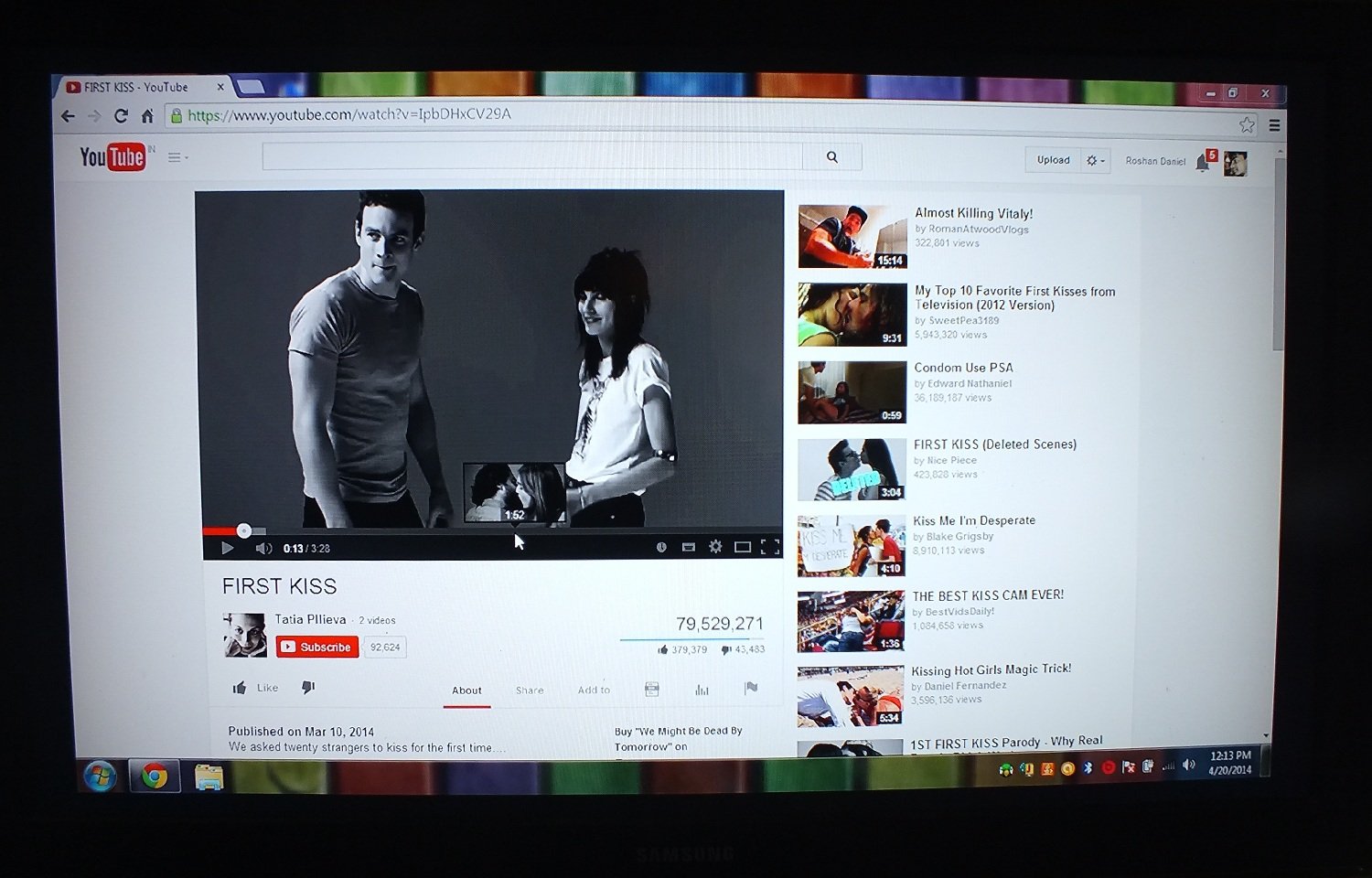 Then came the turn of the thing I do most – surfing the internet. Double click Google Chrome and I browsed through certain simple blogs, then some news sites with picture & flash content and finally reached YouTube. Once again, AirParrot delivered perfect streams and it seemed as if I was using my mouse and keyboard directly with my HDTV.
Viewing photos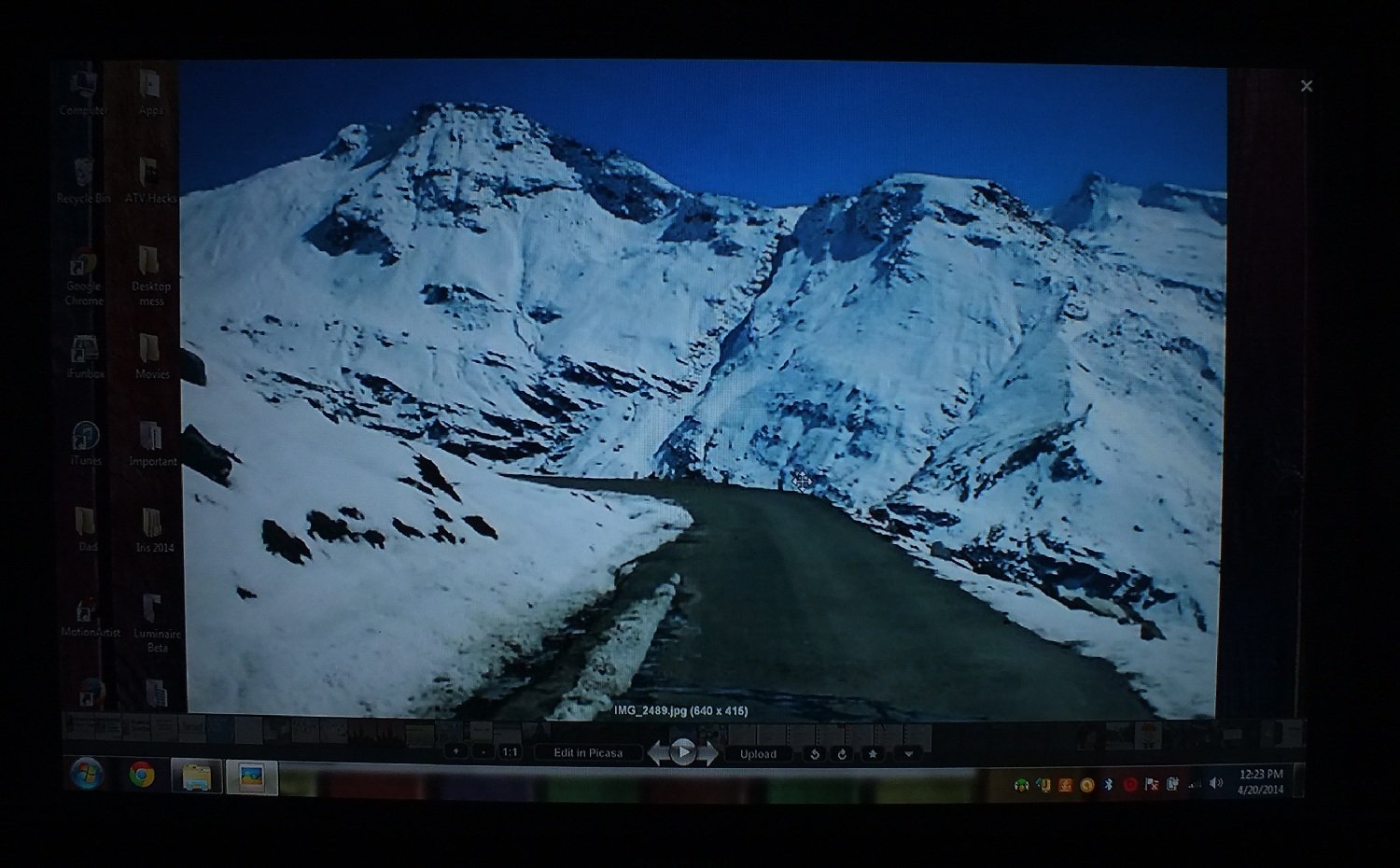 A Picassa slideshow of my college tour was next on the menu because that seemed like something I could really view on my TV at times. The results were again impressive, with smooth visuals and no dropped frames.
Powerpoint and Keynote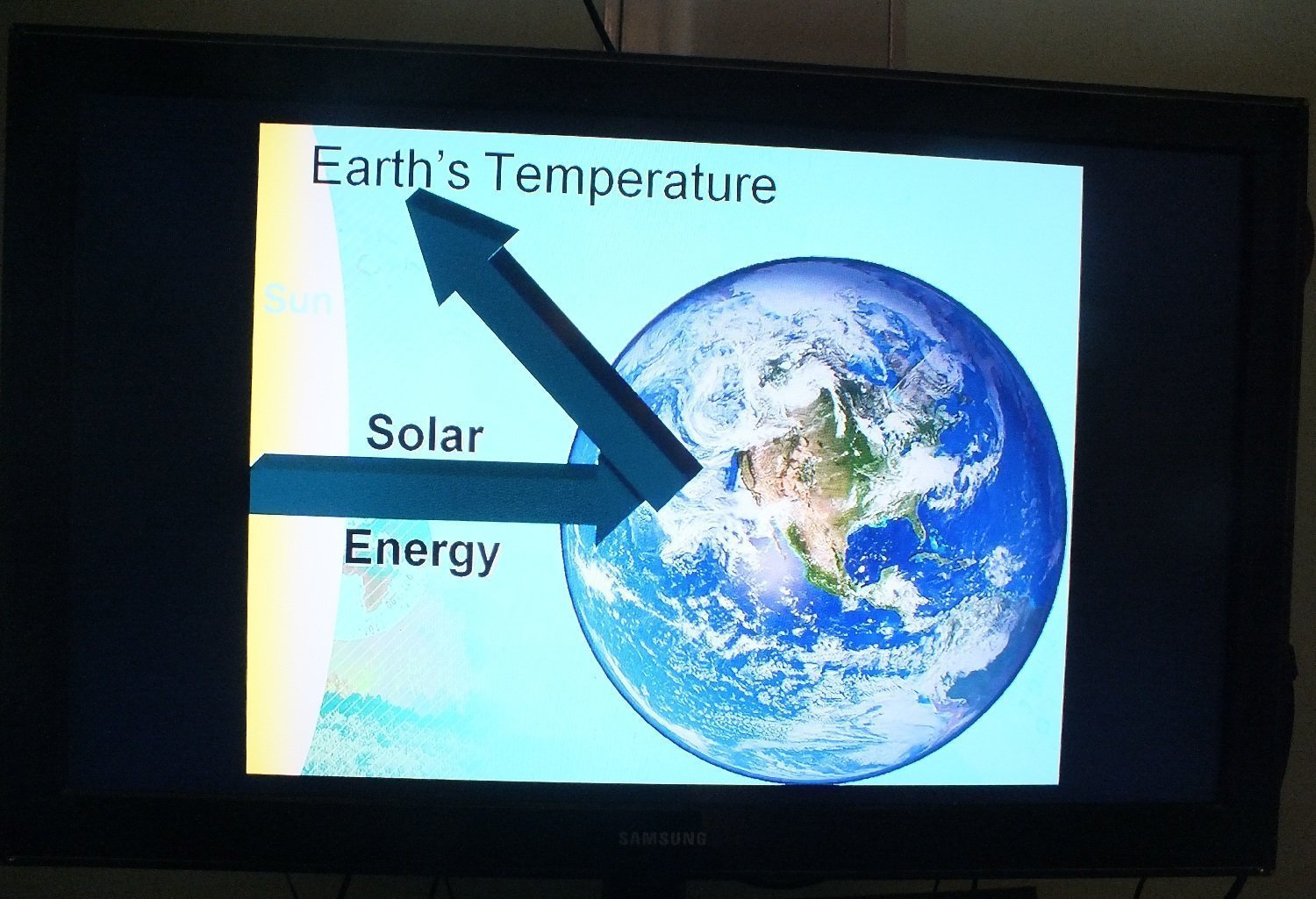 Though I won't be using this for myself, it might be helpful for many who have the projector connected to an Apple TV at their office or classroom. In my test, the presentations came out in bright colors and clarity and so did the light animation effects as seen in the above image. If you're looking for an app for presentation purposes, you can be assured that AirParrot will serve it.
Watching movies with AirParrot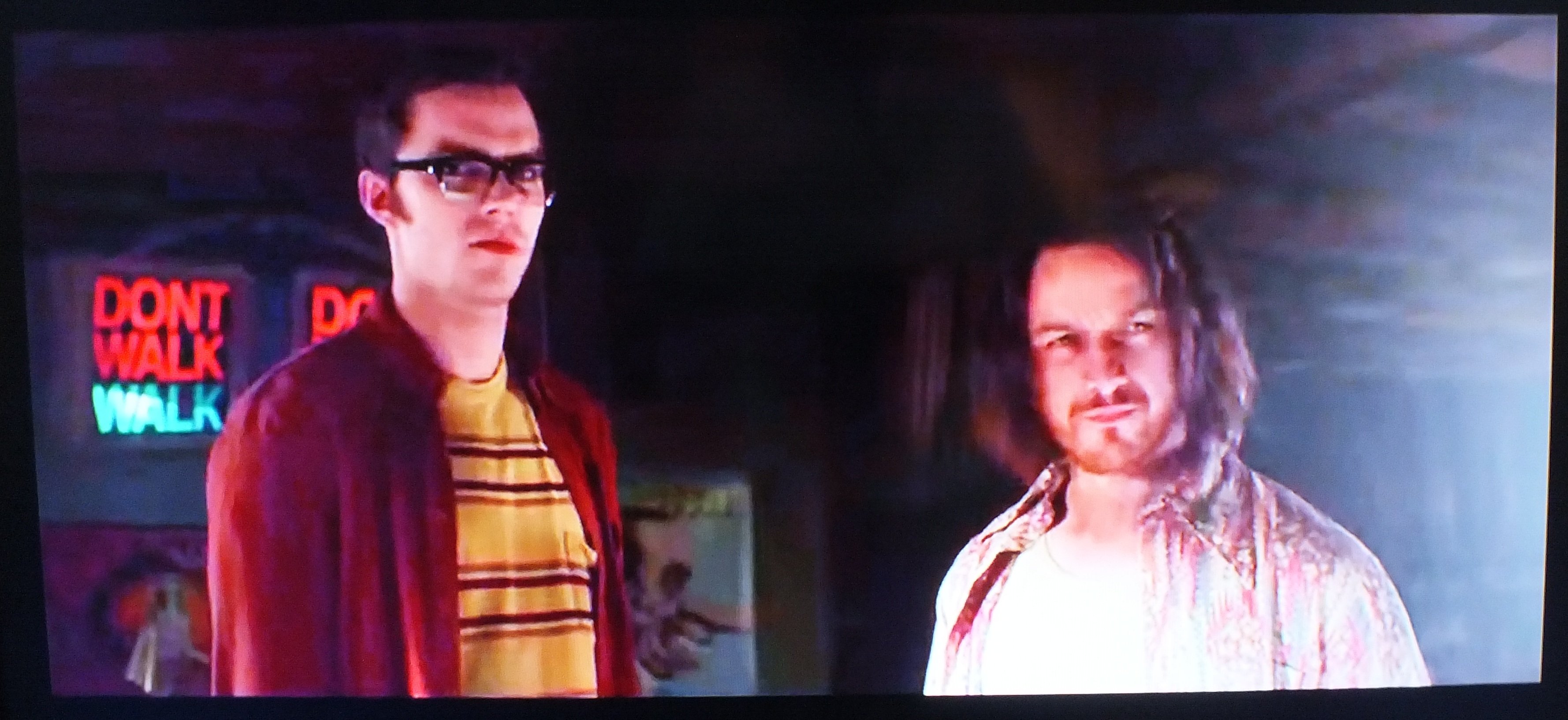 For me, this is the only reason I purchased AirParrot and to be honest, I was a little skeptical about how it would handle my 1080p movies. Getting my hard disk full of films to show up on the big screen hasn't been very easy till now.
The results were out of the world! I was almost sure that I will have to tweak the quality of the video from Preferences to have a decent show but AirParrot seems to smoothly deliver even 1080p videos without any hiccups. And this is where AirParrot won me over.
The best thing is that I can just bring my wireless mouse into the living room and browse through the huge library of movies on my hard disk, right on my TV and play it with a click. I have never felt so comfortable.
iMovie and Photoshop
Initially, I thought of ending the review by the movies section, but the results I got made me to push this further. I started with some photo editing (Gimp) and I knew that would go smoothly. No surprises there.
Next is the time for iMovie. The video editing progressed as smoothly as possible but when I started to render the movie, AirParrot showed the first signs of fatigue. Yes, as a reviewer, I finally had something to complain. Though playing back the rendered 1080p movie brought back the charm, I still had something to cling on.
Gaming with AirParrot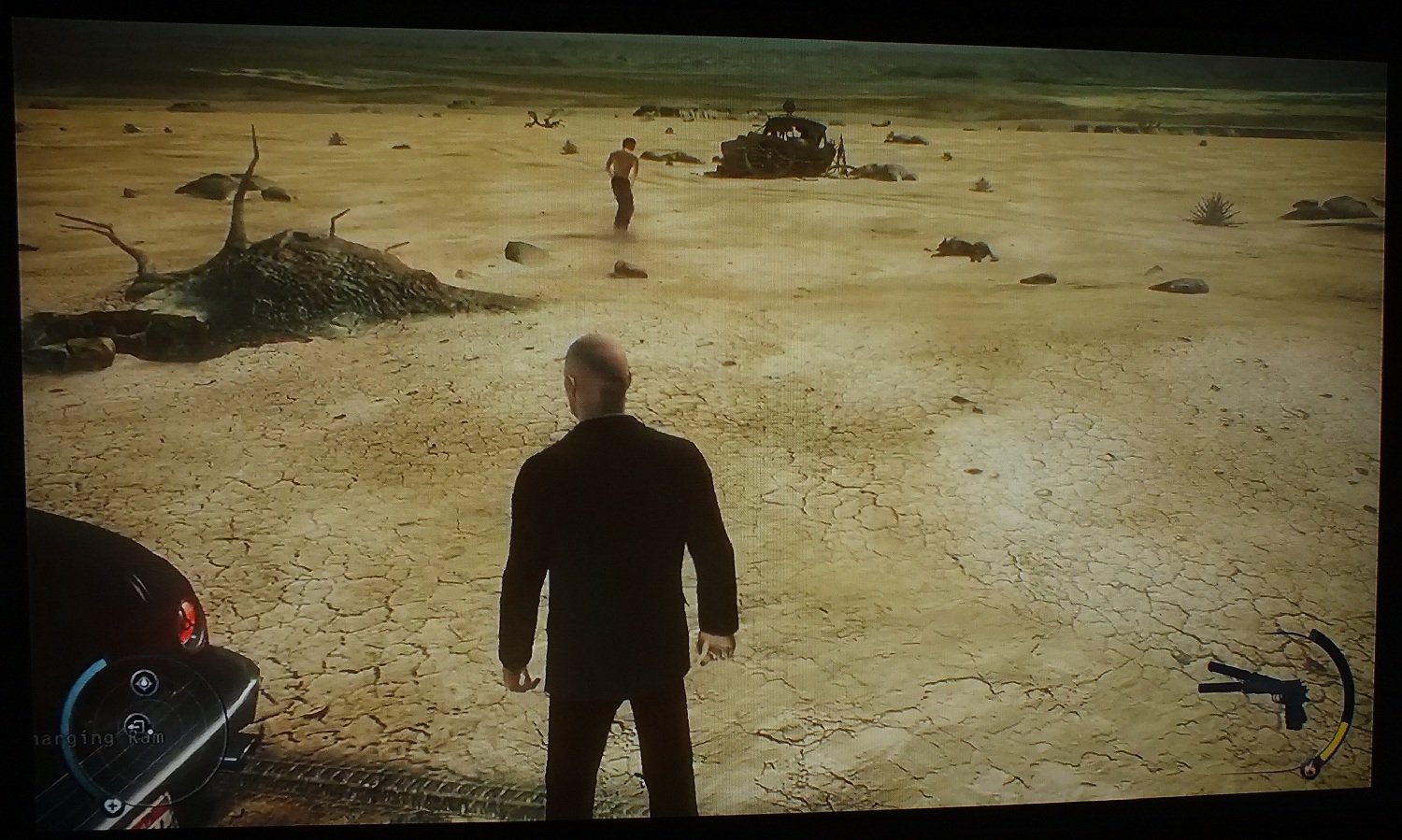 I am not much of a hardcore gamer but I knew I was going to win this round. So I borrowed Hitman Absolution from a friend and fired it up. The results were quite what we expected. The game was lagging and dropping frames all over the place. I tried reducing the frame rates and quality, but the game was still unplayable.
Just for the sake of completion, I loaded some flash games from the Google Chrome Web Store and AirParrot was back on its feet and bouncing.
Final scorecard for AirParrot

Why to get AirParrot on a new Mac?
The AirPlay Mirroring feature has been encoded directly into OS X since Mountain Lion. So if you have a new device, you'll of course be able to make use of that. But if you have an old Mac that doesn't support OS X 10 or for some reason don't want to upgrade to a newer version, you can very well get AirParrot to enable AirPlay from Mac to Apple TV.
But even if you have a new Mac running Mountain Lion or Mavericks, AirParrot still seems to be a great buy because of these features: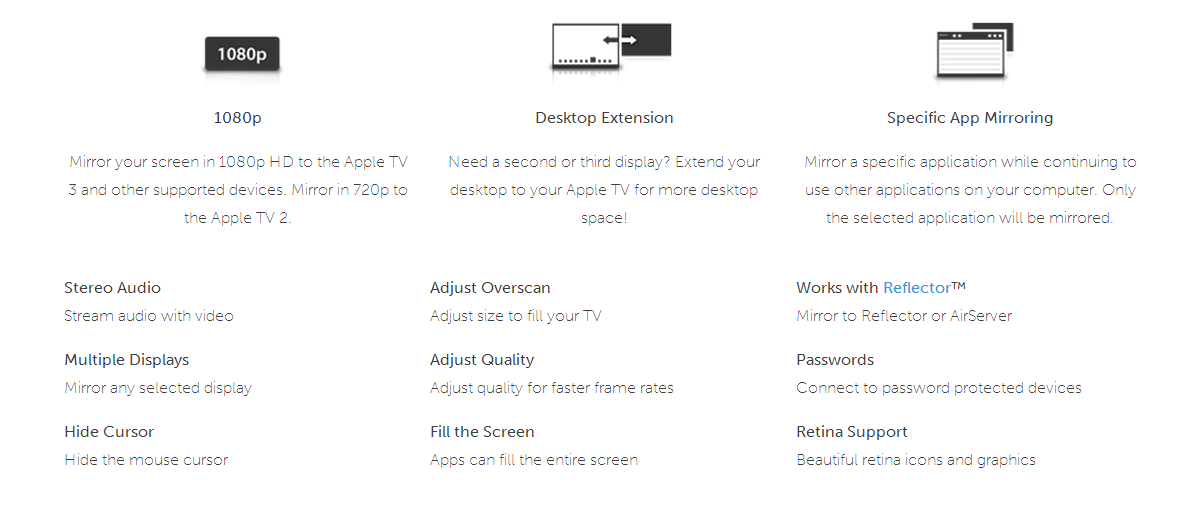 (Click to enlarge)
Our favorite is undoubtedly Specific-app mirroring. This means that you can show the screen of only one particular app on Apple TV instead of showing the entire screen. So you will be able to mirror your Business Report keynote to the projector for your boss, while you play Blood and Glory on your Mac, at the same time.
UPDATE: Specific-app mirroring, our favorite feature on AirParrot for Mac, is now available on Windows too thanks to this huge update. Now you can mirror a movie from your PC for your family to watch, minimize it on your computer and have a Skype chat with your client, simultaneously.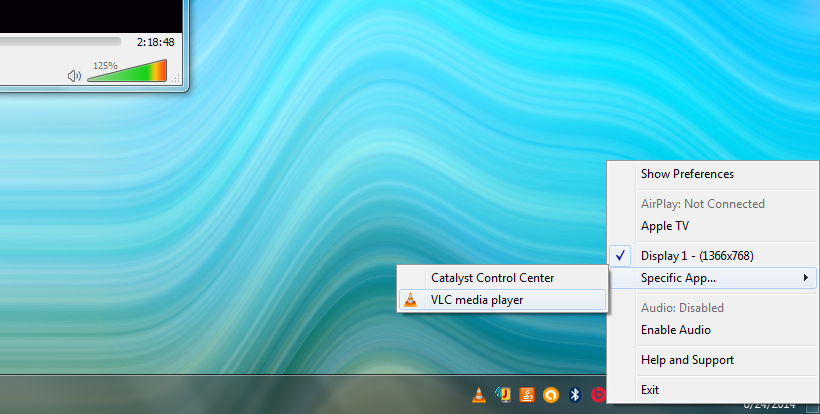 The Verdict
AirParrot is like having a 50-inch monitor for your computer. If you have a Windows PC or an old Mac and an Apple TV, you're missing out on a lot of fun and potential by opting against AirParrot. As seen from our tests, you'll be able to mirror anything except hardcore games from your computer to the HDTV and enjoy them from the living room.
Get AirParrot for $9.99 or if you don't want to take my word for it, you can very well get a free trial here.
Happy mirroring!