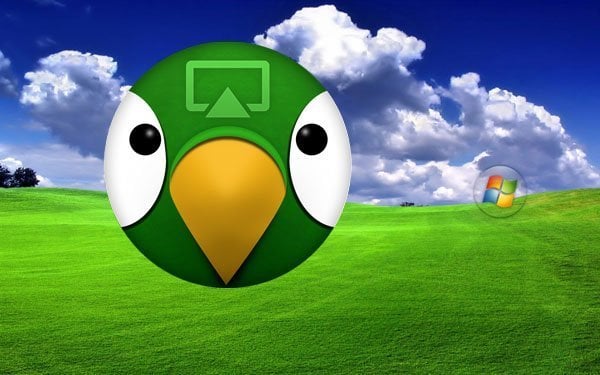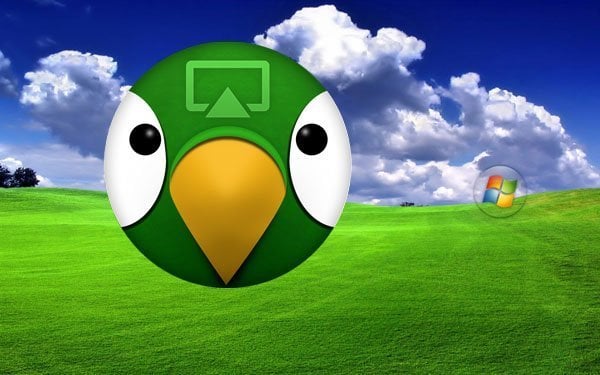 AirParrot for Windows, a great little app that enables your Windows PC to AirPlay its screen to Apple TV, has just got a major update that adds specific application mirroring, a feature that was previously only available on Mac. The update is also said to "greatly enhance performance", as all the main functionalities have been "touched, tweaked, improved and optimized."
Here is a word from the developers:
We've essentially rewritten the underlying video capture and audio code. The result is a faster application using less resources. Mirroring is smoother, too.
Version 1.2 release notes include:
Single App Mirroring – Mirror a specific application while continuing to use other applications on your computer. Only the selected application will be mirrored.
Completely rewritten video capture engine for greatly enhanced mirroring performance
Tuned audio engine provides much improved audio performance on Windows Vista and later
Greatly reduced CPU usage while mirroring, especially while mirroring audio
New first launch splash screen
Many miscellaneous bug fixes and improvements
You can download this update by selecting "Check for Updates…" from the AirParrot preferences menu.
AirParrot is a little program that can run on Mac OS X or Windows and that allows a user to stream movies, watch TV, play music, or even run XBMC on an Apple TV. It works by wirelessly mirroring your Mac or PC's screen to your Apple TV, all without any additional wires, hacks or jailbreaks.
AirParrot is available from here with a single machine license for $9.99 USD and a 5-machine license for $39.99 USD. 10 minutes trial version is also available.
AirParrot for PC v1.2 requires Windows XP Service Pack 2, Windows Vista, Windows 7 or Windows 8 (Windows 8 RT for tablets is not supported) and Apple TV 2 or Apple TV 3 running the latest OS updates.
Be sure to follow Apple TV Hacks on Twitter, Facebook or Google+ for all the latest Apple TV-related news.