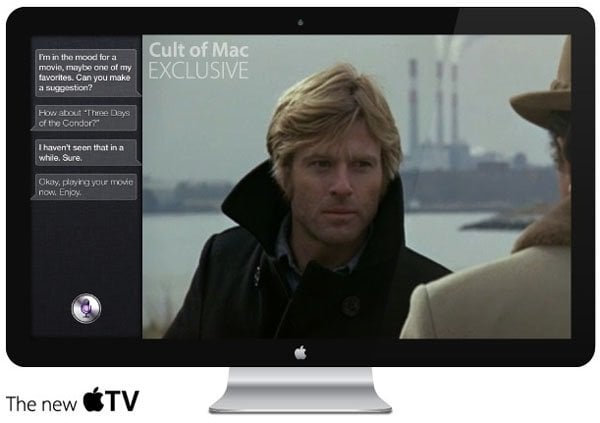 Apple TV set featuring Siri, FaceTime, Airplay, and a build in iSight camera is more of a reality today than ever before. Though we have had many reports from anonymous insiders, today marks the first public admission of the project by someone within Apple's product release chain. More than simply admitting the products existence, Foxconn CEO Terry Gou discussed some of the production details. According to China Daily:
Gou said Foxconn is making preparations for iTV, Apple Inc's rumored upcoming high-definition television, although development or manufacturing has yet to begin." Apple's upcoming TV also "reportedly features an aluminum construction, Siri, and FaceTime video calling.
This report goes on to quote Mr. Gou as saying:
Foxconn's recent 50-50 joint venture factory with Sharp in Japan is one of the preparations made for the new device.
Cleary, Sharp would be a great strategic partner for the production of a new line of TV's. It is more than encouraging to hear that there is actual movement in this long rumored project. Steve Jobs has been quoted numerous times in regards to his companies "hobby project." The folks over at TechLand shared one of these infamous quotes where mr. Jobs tells his biographer:
I'd like to create an integrated television set that is completely easy to use. It would be seamlessly synced with all of your devices and with iCloud. It will have the simplest user interface you could imagine. I finally cracked it.
I think it would be fairly easy for us to assume that Jobs was referring to Siri. But we will leave room for more speculation in the months to come.
umOuch (Andrew Brasher)