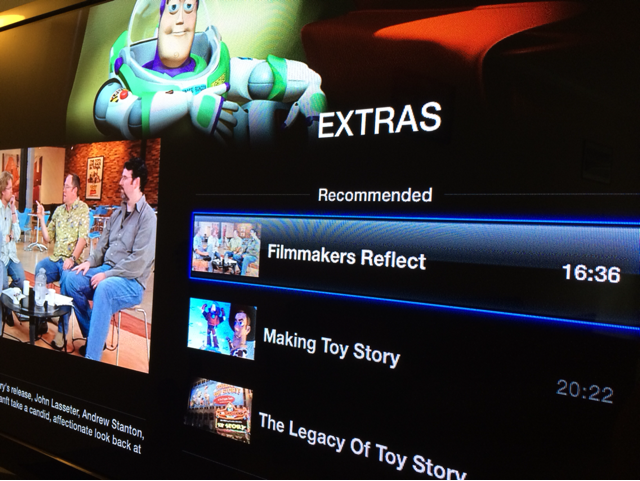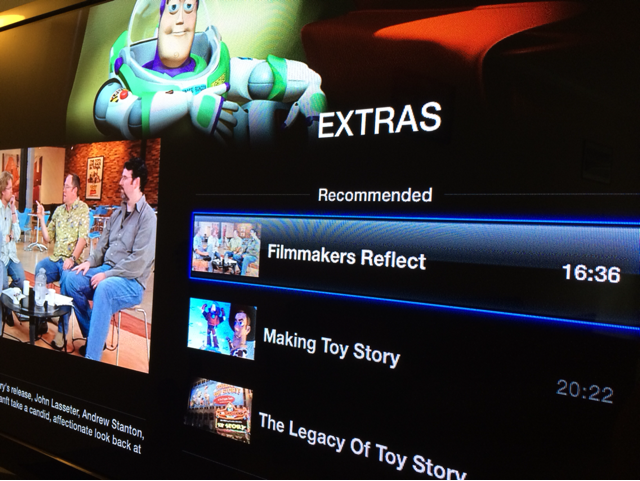 Remember the Apple TV 6.2 software update which we reported last week? We had inferred that it just included some general bug fixes, basic performance improvements and that it was probably intended to be used by developers for testing out the new features on iOS 8.
But as it turns out, Apple had much deeper plans. With the 6.2 update, Apple TV had gained the ability to show iTunes Extras on movie pages and the feature is now rolling out to all users.
While adding videos to iTunes, creators have an option to use Apple's templates to create an iTunes Extras page and upload related contents like cut-scenes, making of the movie, trailers etc. These will be available exclusively to HD buyers as a complement to the purchase.
With iTunes 11.3, Mac OS X has gained this feature and it will be available on iOS 8 too, when it gets released this fall.
"iTunes Extras can include behind-the-scenes videos, short films, high-resolution image galleries, director's commentary, scenes, and more. These immersive iTunes Extras can also be enjoyed on Apple TV with Software Update 6.2 now, and will be available on iOS 8 this fall.
New iTunes Extras will be automatically added to your previously purchased HD movies as they become available – at no additional charge."
Also be sure to follow Apple TV Hacks on Twitter, Facebook or Google+ for all the latest Apple TV-related news.