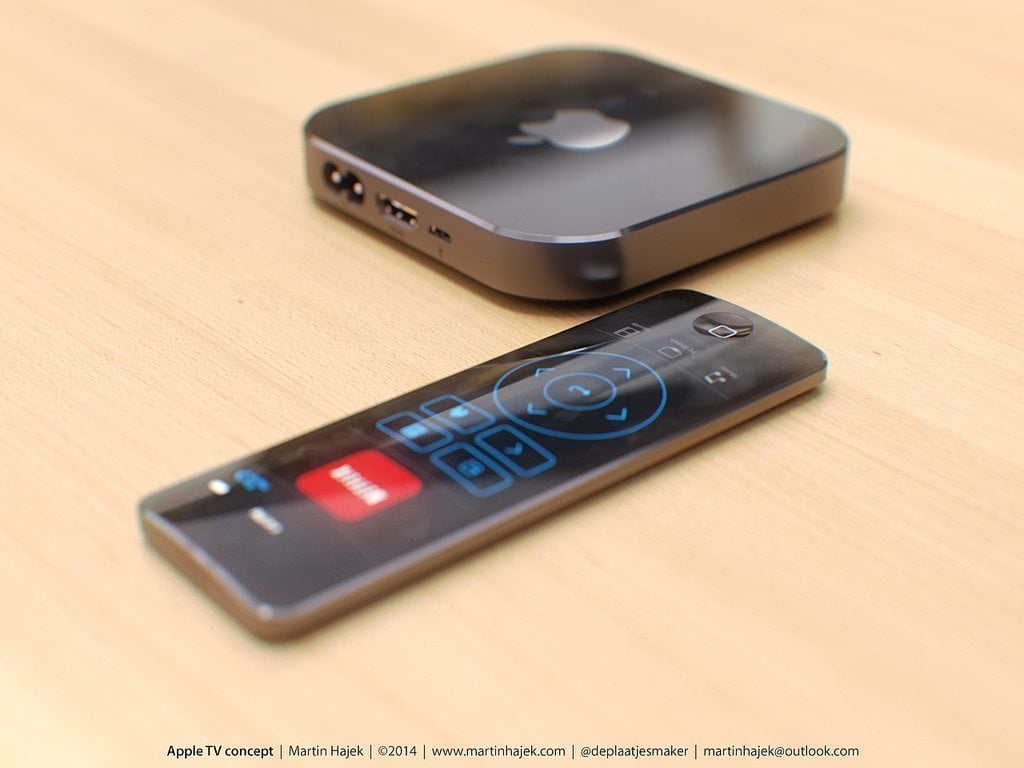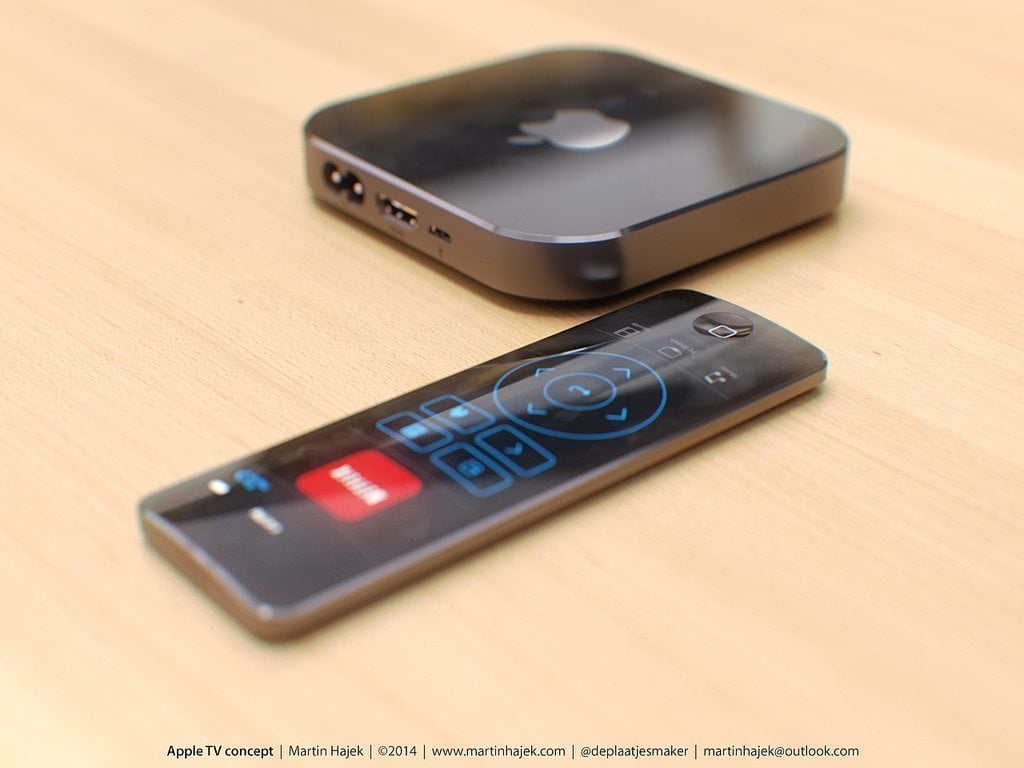 According to BuzzFeed's John Paczkowski, a reputable source for Apple news, Apple is planning to introduce a new Apple TV model at its annual September event.
Sources familiar with Apple's plans tell BuzzFeed News that the company intends to announce its next-generation Apple TV in September, at the same event at which it typically unveils its new iPhones.
Apple TV 4 is expected to be slimmer than the current-generation model and feature Apple's A8 chip, a new, "drastically improved" remote with touchpad, more on-board storage, an improved operating system with support for Siri voice control and a long-awaited App Store.
At the September event, Apple is expected to release an Apple TV SDK.
Apple's subscription internet-TV service, that was initially rumored to debut this fall alongside the new Apple TV, is now scheduled for Q4 or, more likely, even 2016 release, according to sources.
Back in March, we learned that Apple's HDTV project had been dropped in early 2014 in favour of Apple TV 4.
Read more about Apple TV 4: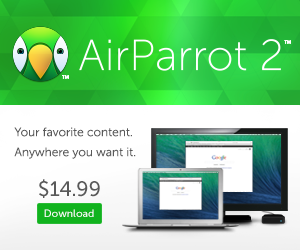 Be sure to follow Apple TV Hacks on Twitter, Facebook or Google+ for all the latest Apple TV-related news.