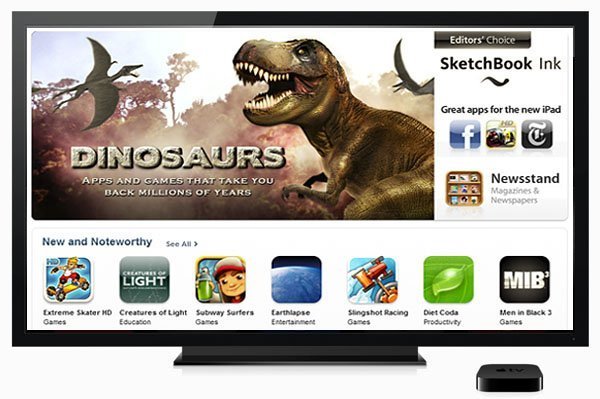 Daring Fireball's John Gruber speculates on his blog that an unusually high number of "To Be Announced" sessions on the WWDC schedule this year (particularly in Presidio, the biggest room for sessions in the building) implies that Apple will be announcing something big and his guess is a new developer platform and apps for Apple TV:
Apps for Apple TV is just a guess — I've heard not a single whisper about such a thing from any Cupertino area little birdies. But it's one of the few things I can imagine that would be big, new, and different enough to warrant that much attention at WWDC. Combine these holes in the session schedule with Jonathan Geller's report at BGR — and I'll put five bucks down on this actually happening.
Yesterday's BGR report claimed Apple is planning to unveil a brand new version of the Apple TV operating system next week at WWDC. A "trusted source" has told BGR that the new OS will be much more feature-complete than the current Apple TV OS and that it's apparently the one that the long rumored Apple TV set will run.
Gruber believes that Apple's "hobby" is "catching on":
I can't think of anything Apple could do to make it more interesting and popular than to open a new branch of the App Store for it.
China Business News reported on Monday that Foxconn has already started a pilot production of the new Apple "smart TV".
Check out this video to find out how Business Insider's Jay Yarow sees the feature of Apple TV:
Be sure to follow us on Facebook, Twitter or Google+ for the latest updates on the WWDC and the rumored Apple TV set.