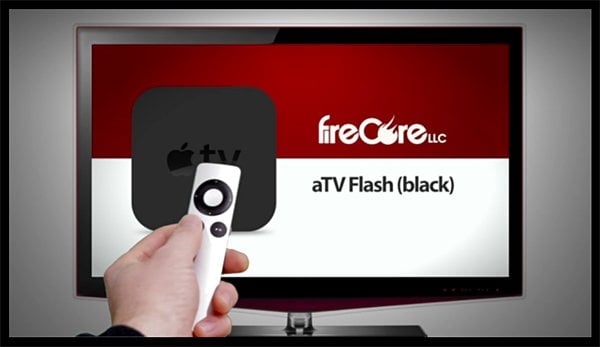 Chances are, you are aware of FireCore and their work with a product known as aTV Flash. As everyone scrambles to get the jailbreak set for the Apple TV 3, the FireCore team is still hard at work getting the Apple TV 2 software to the best it can possibly be. For those of you who have not yet jumped on board with FireCore, aTV Flash (black), recently updated to version 1.6, offers some great features and extras that you should know about.
Included Software
For me, the real magic offered with aTV Flash (black) is the software that is bundled and installable via their tools they add to your Apple TV Menu. This collection of software takes a (potentially) pointless little black box and turns into a powerhouse of entertainment! Some of the software included in version 1.6:
A Powerful Browser that enables you to surf the web and stream content from an endless supply of websites. For those who do not utilize the XBMC feature, this is your best chance to stream random video content from the web.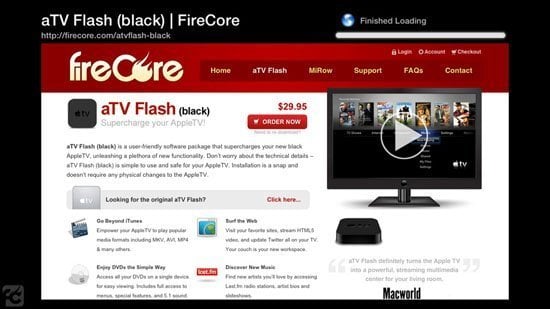 This is a great iteration of the Last.fm system. Once installed you can simply log in and listen to your stations. As an added bonus, you are given the option to view scrolling photos related to the artists you are listening to. This gives the feel of a digital jukebox on your television.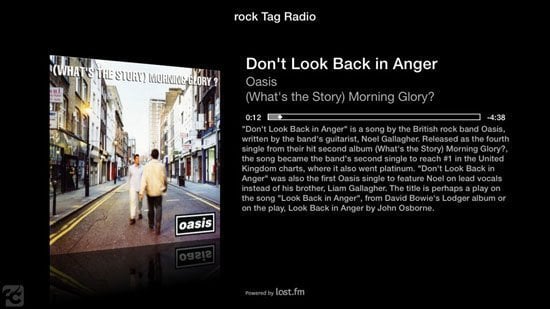 This is the location where you can install any, and all, of the extra software that is available in the aTV Flash software. With an easy interface you can navigate to each item and choose to install or uninstall. For those of you who have installed these items before, using SSH… you will see that they have really streamlined this process greatly.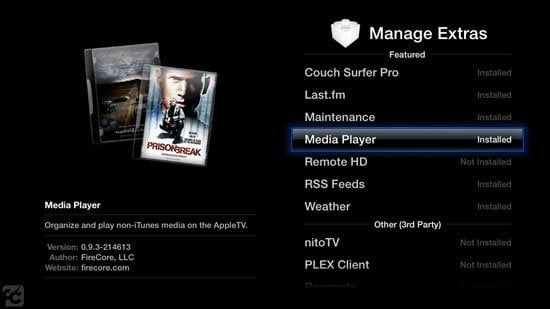 The latest iteration of their Media Player is easily the best yet. With an endless list of formats for your audio and video you are able to stream anything and everything from your hard drive network drive to your ATV2. Seriously, if you own content that this system cannot play you need to throw it in the garbage and update your stuff! Current formats that are supported:
| | |
| --- | --- |
| Video: | AVI, DVR-MS, FLV, M2TS, M4V, MKV, MOD, MOV, MP4, MPEG, MPG, MTS, TS, WMV |
| DVD Files: | VIDEO_TS/VOB, IMG and ISO |
| Audio: | AAC, AC3, AIFF, CAF, DTS, FLAC, MP3, M4A, OGG, WAV, WMA |
The Media Player is designed to work with your Network Media Services. If you have a NAS, another Apple TV that is sharing a library, or even a laptop with movies on it you can get them streaming to your ATV with little to no effort. Simply open the player and it will scan automatically for shared sources. As soon as they are found you can test the connection and then save it.
To make a good experience better, the team over at FireCore has taken a page for the XBMC playbook and given some great new view options for displaying your content. This makes the browsing experience that much more enjoyable! Truly a sit back, relax, and browse kind of setup.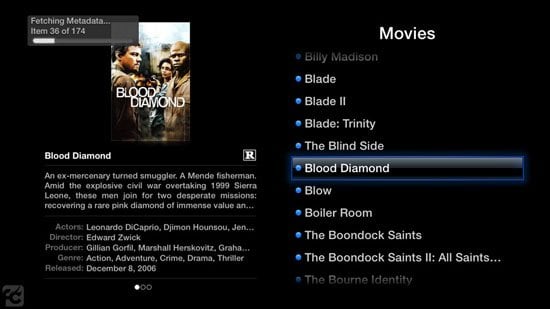 Simple and effective! I am not one to utilize RSS Feeds on my ATV, but if you are… you will like what you get. It is clean, and simple to understand.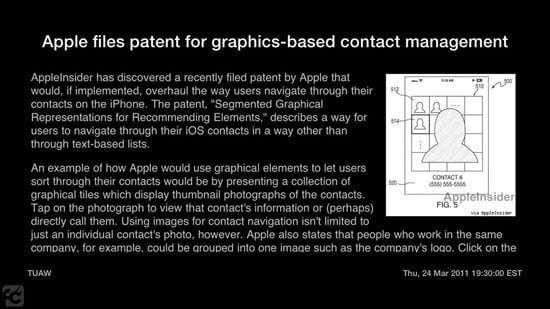 Weather is another simple little add-on, but it is very polished. The graphics and the interface as a whole are both fantastically pleasant on the eyes.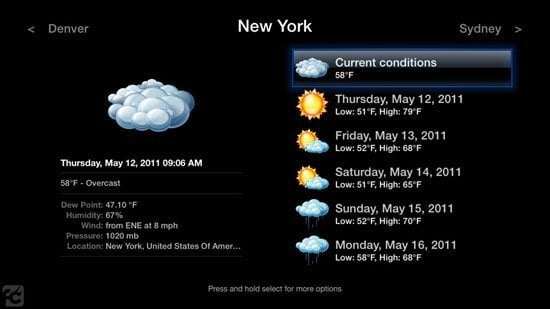 This option holds a lot of extras that you can put into your Apple TV. There are to many great extras to get into them here… but if you have an Apple TV, you should have nitoTV installed.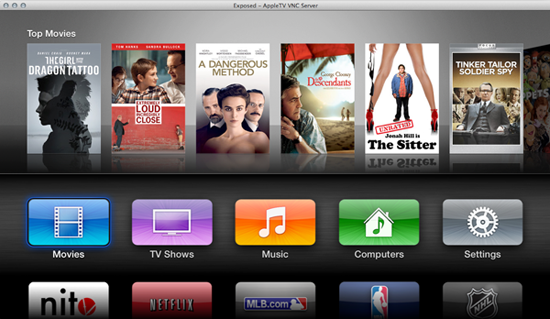 And the goodies just keep on rolling! Yes folks, this is a PLEX Client. Now you can stream everything from your PLEX setup directly to the Apple TV. Making things even better… you have some great options on how to display the content.
Note: Plex client does work on Apple TV 5.0 (iOS 5.1) but it's unreliable. Check out Plex forum for more details.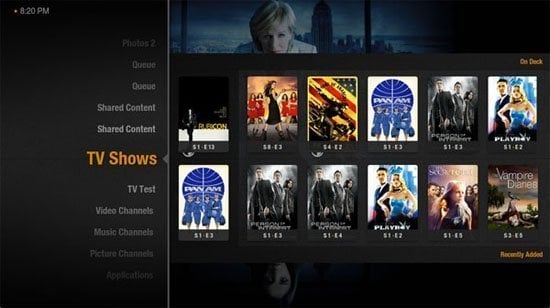 Have you ever wanted to use your iPhone or iPsd to control your ATV2? Ever wanted to mirror your ATV2 to your phone or iPad wirelessly? Congratulations, Remote HD is a great feature that enables a host of new features and abilities between your iOS device. I will warn you though… once you get this feature set up, you may never go back.
Note: Remote HD doesn't work on Apple TV 5.0. Remote HD has been updated for Apple TV 5.0.x compatibility.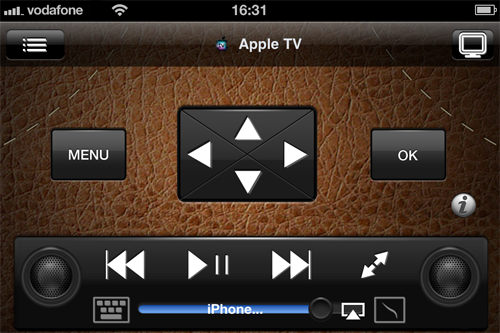 The installation process of XBMC could not be made any easier. Simply click, install, and enjoy. I can get long winded regarding XBMC and its features so I would encourage you to check our other articles for more info regarding XBMC.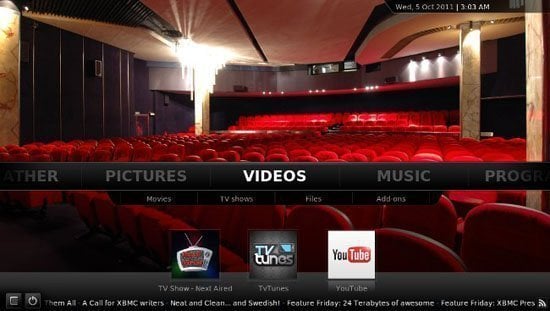 There is one new feature that FireCore has made a real point to share as a stand out feature of this release. With that in mind, I will let them tell you all about it:
Integrated Subtitle Downloads

By popular request we've added one-click subtitle downloads, courtesy of OpenSubtitles.org. Now instead of spending hours searching for the right subtitles they can be easily downloaded right from your Apple TV in a matter of seconds.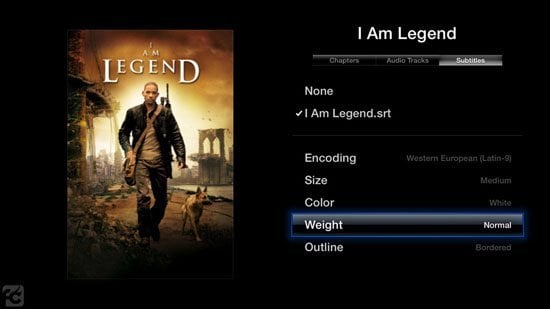 The Bad?
The title of this section is a bit misleading. In the end, I found nothing bad with this release. However, I had two "hick-ups" that I would be remiss to exclude them. In a total of two hours of use, I had the following issues:
Repeated "Disconnected" error on my HDTV. This only happened after some time was spent in Couch Surfer. This eventually went away.
Couch Surfer, though it is a fantastic piece of software, falls victim to the same issues I find in the PS3, and Boxee browsers. They all fall victim to the infamous POP UPS. Anytime I visited a streaming site that used POP UPS it would take over the browser and I could not find anyway to close those windows specifically.
FINAL THOUGHTS
If you own an Apple TV 2 and you are not one who likes to mess with SSH, terminal Commands, or anything else that techy… THIS IS FOR YOU! This software makes it amazingly easy to install all of the tools you need to get the most out of your little black back!
IMPORTANT: Once the Apple TV 3 jailbreak is available your aTV Flash (black) license will cover both Apple TV 2 and Apple TV 3.
We will be running a giveaway of aTV Flash (black) soon. Stay tuned! We are giving away 10 free copies of aTV Flash (black). Get it now!
Installation Process
FireCore could not have made the process of installing this software any easier! Once you have downloaded the aTV Flash 1.6 you will have two simple requirements:
1) Ensure that the Apple TV 2 is Jailbroken.
2) Ensure that the Apple TV 2 is plugged in.
Simply open the software package, once it is installed on your system, and locate your Apple TV form the drop down menu on the right. If you have multiple Apple TVs in your home, the devices will be listed with their IP address: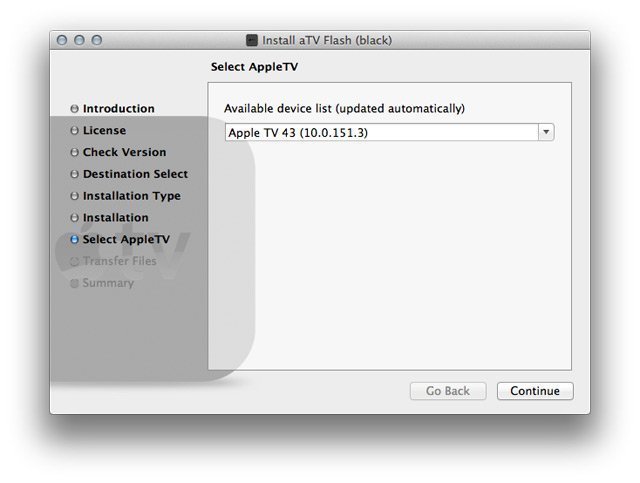 Once you have selected your device simply click continue. That is it. You will soon see a Completion Screen followed by your Apple TV rebooting. Once done you will want to start installing software.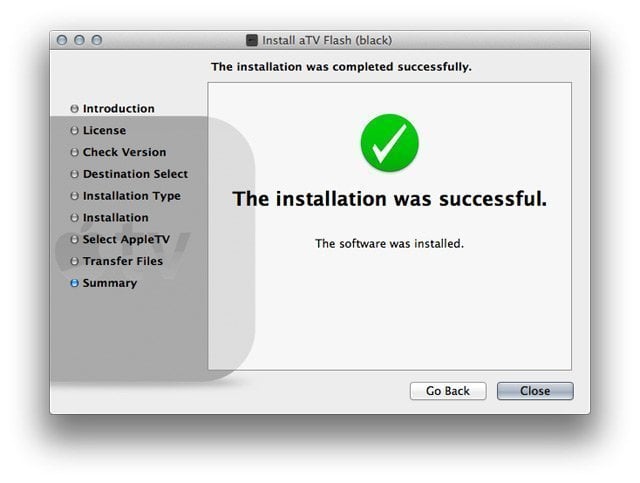 umOuch (Andrew Brasher)