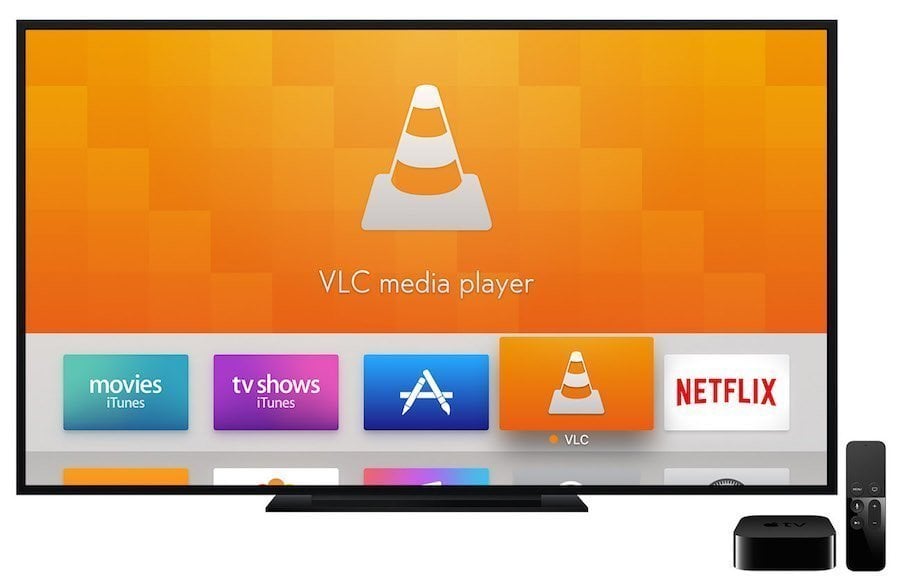 VLC, one of the popular media players, has just arrived on the new Apple TV. The app is a full port of VLC player "combined with platform specific features."
Like the iOS version, VLC for Apple TV 4 supports virtually all file formats under the sun. It integrates with a plethora of devices and services on your local network and includes a custom way of casting files directly to the TV from your other computers using a web browser.
How to access content
VLC on the Apple TV automatically discovers storage and shares on your local network (using the SMB, UPnP media server, FTP and PLEX protocols). You can browse them with the clicker or the Siri Remote, select the content you want and it will play.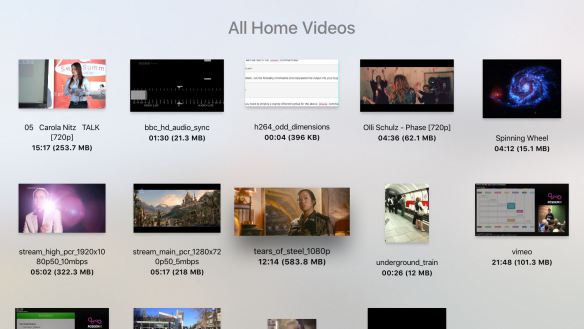 During playback, you'll be able to add subtitles from OpenSubtitles.org. Login credentials can be securely stored on your Apple TV and will be synchronized to your iPad or iPhone (and the other way around) to ease access.
Remote playback
When it comes to network streams and files you don't have stored on your server, here's how it works in the new app:
VLC shows an address (and an IP) on your Apple TV. Open it using your web browser. Drop a file to play it on the big screen, drop multiple files to queue them. Until storage hits its limits on the Apple TV, the files will remain available locally on device.

For playback of a network stream URL on your TV, just paste it to the field and push return. Once playback concludes, you will find it in the Network Stream view for future use. Like for files, you can send multiple URLs rows in a row and they will be attached to the playback queue.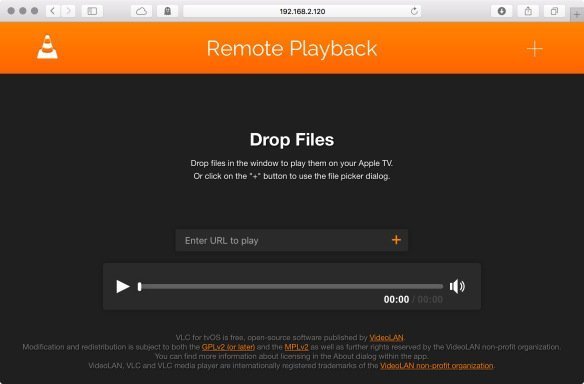 The web interface can be used for play/pause and seeking.
URLs recently played on iPad or iPhone will appear along with the ones played on the big screen automatically.
Playback
VLC for the Apple TV supports the basic play, pause and seek. Additionally, you can navigate by chapter and titles or pick from multiple audio and subtitles tracks.
The app supports any kind of text (srt, SSA, WebVTT, …) or bitmap subtitles including full support for right-to-left languages like Arabic and Hebrew, complex text layout for Malayalam as well as further Asian languages.
VLC also uses the community service hatchet.is to show artist imagery and biographies.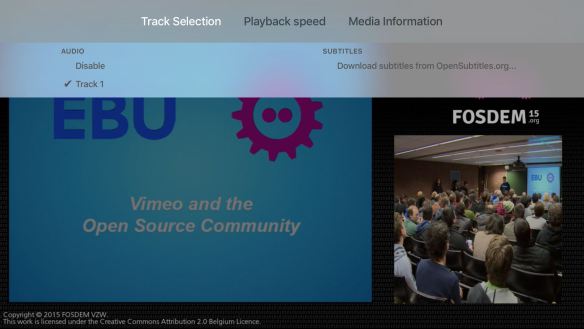 Cloud services
The developers said that support for Dropbox, OneDrive and Box is currently in beta testing using the TestFlight platform and it will appear "soon".
You can get VLC by searching for it on the Apple TV App Store.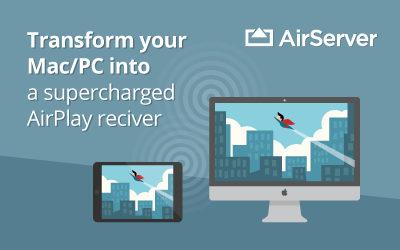 Be sure to follow Apple TV Hacks on Twitter, Facebook or Google+ for all the latest Apple TV-related news.
Images source: MacStories, VLC