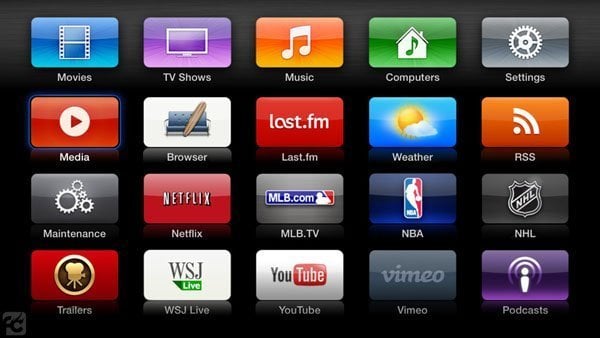 Now that Seas0nPass has been updated to provide an untethered jailbreak for Apple TV 2 running the latest 5.0.2 (iOS 5.1.1) firmware and a brand new version of aTV Flash (black) for Apple TV 2 has been released, it seems like a perfect time to give a try to the FireCore's Apple TV supercharger. If you're still unfamiliar with aTV Flash (black), you can read our review and then try to get a free copy of this amazing piece of software by participating in our giveaway. Here is how to do it:
IMPORTANT: Once the Apple TV 3 jailbreak is available your aTV Flash (black) license will cover both Apple TV 2 and Apple TV 3.
Be sure to follow us on Facebook, Twitter or Google+ for the latest updates on Apple TV 3 jailbreak status.