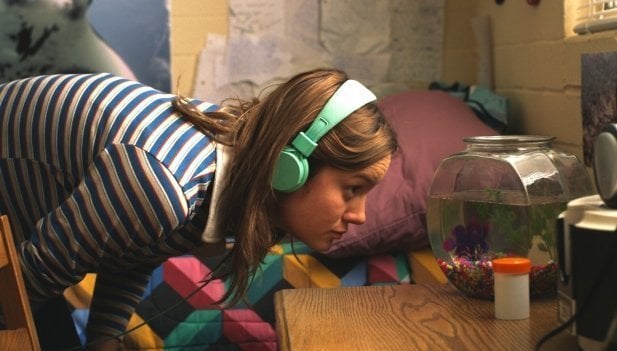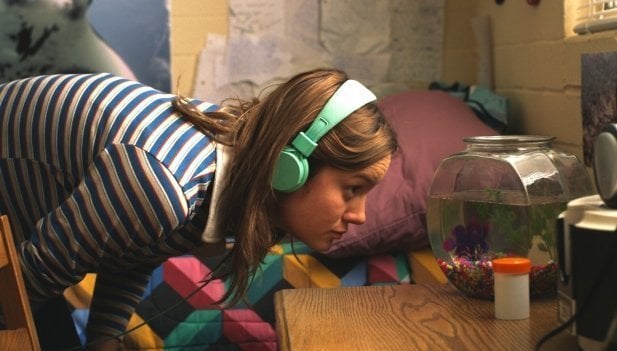 So let's all bid a not-so-fond farewell to old man winter (finally) and catch that breath of fresh, spring air coming our way as we heat up those Apple TV's and bask in the reassuring glow of our cinematic security blankets this lovely, lovely weekend. And when it's time to kick back on the couch after all your vigorous outdoor activities we do hope this week's Pix Picks are equally refreshing for your weekend soul.
Adult TV Pick of the Week– If you're in need of a riotously rude, lewd laughing fit then get ready to blow your beer through your nose with the all new addition of Season 4 (that's thirteen- 21 minute episodes to you) of the obnoxiously hilarious, "Archer", from Creator Adam Reed. Yes, everyone's favorite Superspy/Mama's Boy/Burt Reynolds's fan is back with his equally dysfunctional crew of I.S.I.S. co-workers as they try their best to keep their jobs and fight…well…mostly each other. If you're a fan, you're in for a great weekend of wicked putdowns you're going to save for later use and if you're an "Archer" novice get ready for a marathon viewing session of TV's most politically incorrect and socially inappropriate Spy. And Aisha Tyler…WE LOVE YOU! Serious WARNING: This animated series is for ADULTS ONLY and while your children will undoubtedly enjoy some of the humor, you're going to have a lot of explaining to do if you let them watch it all.
Buy "Archer" on DVD from Amazon.
If you're in the mood for a quiet character study about three good-hearted fringe dwellers carefully treading water as they gently go their own way then take a look at 2003's excellent indie, "The Station Agent", from Writer/Director Thomas McCarthy. The passionate cast include a pre-GoT Peter Dinklage as Finbar, a dwarf-sized man studiously attempting to mold his world to fit his need for solitude and Bobby Cannavale as a gregarious, good natured entrepreneur who meets him along the way then actively seeks his friendship. The casually sultry Patricia Clarkson rounds out the socially reclusive trio as a recently divorced woman suffering from a terrible loss and the story unfolds at a leisurely pace to accommodate all of them as they gradually, tentatively reach out for connection. This is a character driven piece that takes its time with its epiphanies so enjoy as you get to know everyone along the way.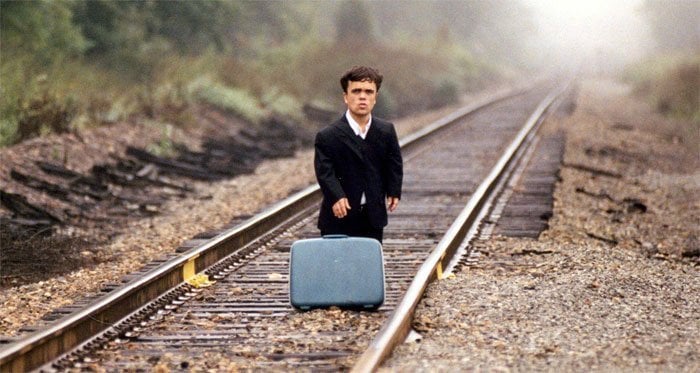 Buy "The Station Agent" on DVD from Amazon.
Young friends and cine-fans, if you watch only one American film from the 70's then you can't go too far wrong with Director Martin Scorsese's 1976 urban classic, "Taxi Driver". And if you somehow haven't seen it…the time is now! Set in the hothouse jungle of a 70's summertime NYC, Screenwriter Paul Schrader's story of one lonely man's gradual descent into dangerous isolation is a fiercely riveting ride that will immediately resonate with any city dweller, anywhere, anytime. A young Robert DeNiro is Travis Bickle, a tense, troubled and socially awkward, spiritually disconnected cabbie searching for meaning in his otherwise empty void of existence. Harvey Keitel, Peter Boyle, a 13 year-old Jodie Foster and an absolutely ravishing Cybil Shepard are just a few of the unforgettable characters he encounters as he pinballs around the mean streets desperately seeking his true purpose and meaningful direction even as he inexorably slides through the NYC cracks. This is a film that scorches through every moment until it ignites and burns to a climax that remains shocking even after all these years. Watch for the deeply disturbing cameo from the Director himself as a vengeance-fantasizing cuckold passenger splitting at the seams. And please bask in every single moment of music legend Bernard Hermann's timeless, lush, evocative score (his last) that propels the film with its spirit and will haunt your memory with its darkly romantic soul.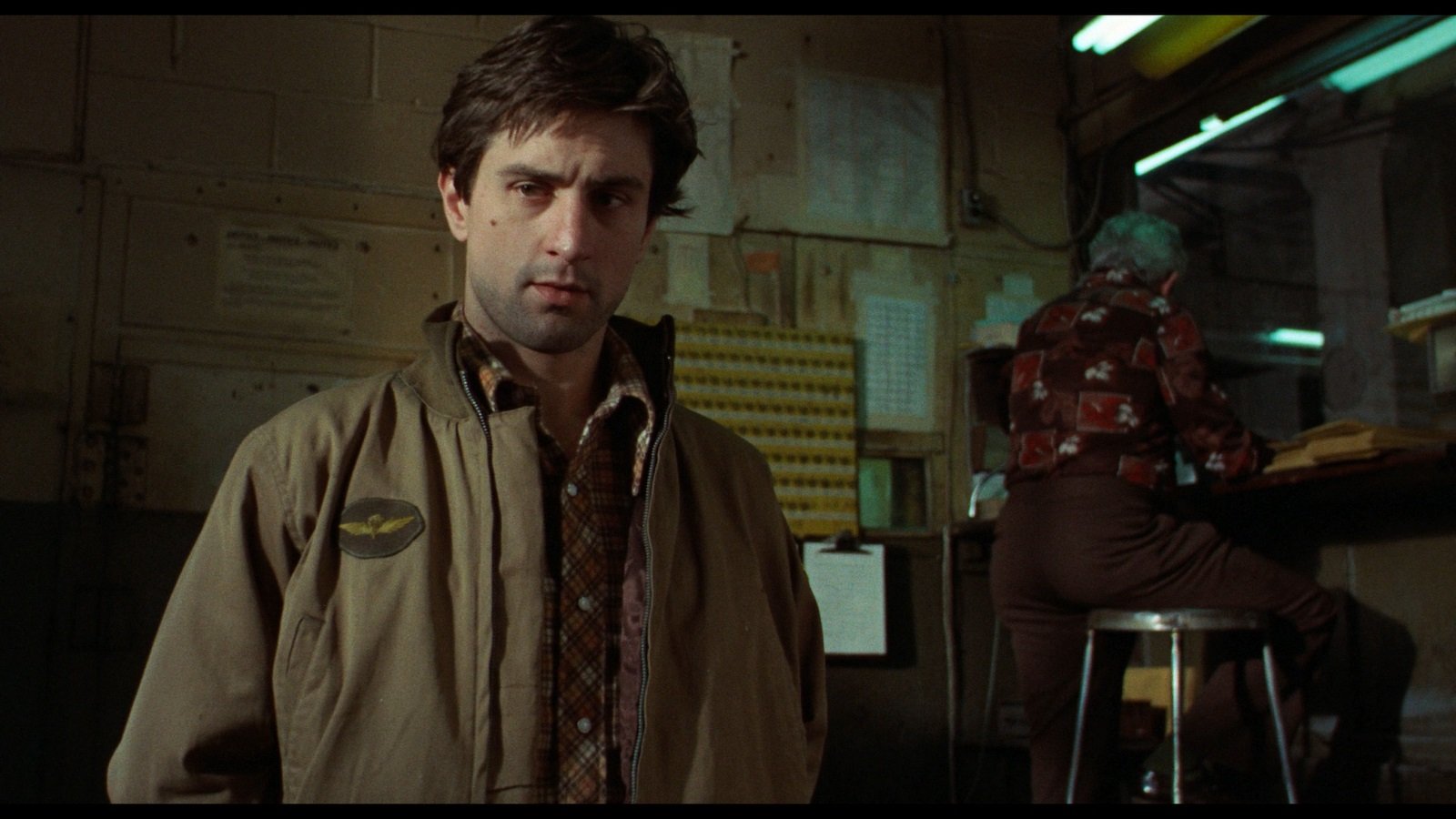 Buy "Taxi Driver" on DVD from Amazon.
And for a much gentler tale of disconnection and loneliness in a much different city, try Writer/Director Sofia Coppola's 2003, "Lost in Translation". The priceless Bill Murray and the voluptuous Scarlet Johansson are two mismatched foreigners (He-old and jaded, She-young and confused) who gravitate towards each other as they're set adrift while trying desperately to stay afloat in the vibrant, urban ocean of modern day Tokyo then gratefully find soulful connection in each other's company. Laughs are frequent as Murray, in full on fish-out-of-water mode, struggles to center himself as he carefully falls in love with the beautiful girl of his youthful dreams and Johansson is a perfect picture of inspiring youth and delectable beauty. Coppola's empathetic script deftly captures the casually flowing rhythms of two star-crossed lovers pushing and pulling towards and away from each other even as they cherish their time and yearn for more. A film about loneliness and the delicacy of connection that will make you fall in love with the human spirit all over again.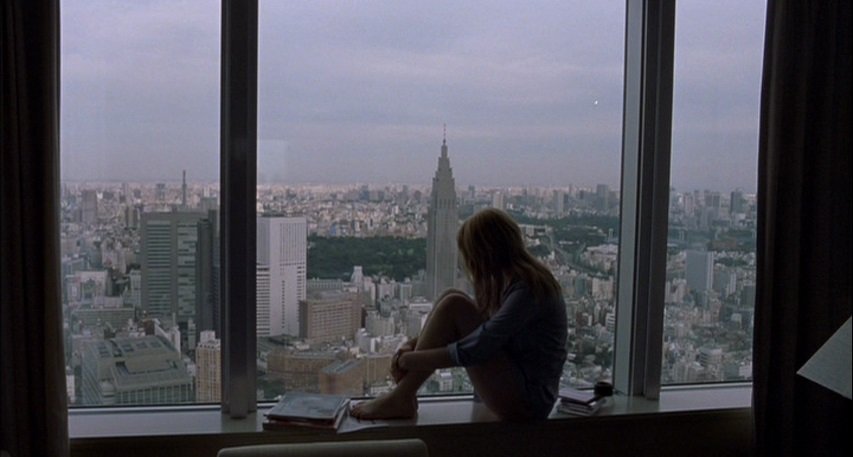 Buy "Lost in Translation" on DVD from Amazon.
Apple TV Adult Pick of the Week– Season 2 of NBC's masterful, engrossing, shockingly visceral and cinematically visual series, "Hannibal", is now available on Hulu Plus and you don't want to miss the opener, "Kaiseki". Our official mancrush Mads Mickellsen absolutely inhabits the mantle of the infamous Dr. Lecter like a gleaming crown and seamlessly brings his own level of sophisticated sexycool mixed with disturbing, freaky fun to the Bad Doctor. Hugh Dancy is a thoroughly damaged Agent Will Graham, Laurence Fishburne is FBI Agent-in-Charge Jack Crawford and if you make any Apple TV choice this week then check the wild free-for-all brawl between Dr. Lecter and Crawford at the beginning of the episode. WOW! Fantastic throwdown in any medium so bravo to NBC and Producer Bryan Fuller for raising the bar so high. This series is an amazing, visually stunning accomplishment and not to be missed.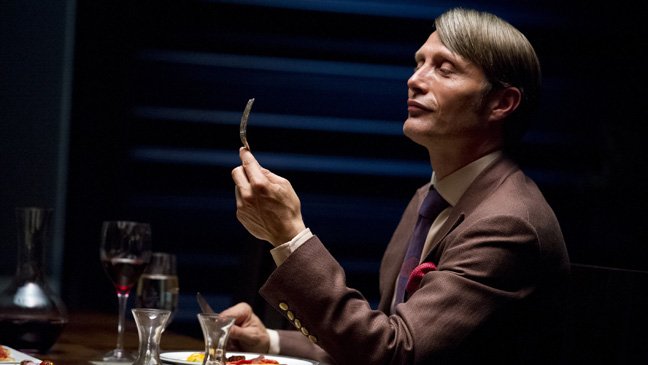 Buy "Hannibal" on DVD from Amazon.
Apple TV Family Pick of the Week– It's a TV kind of week at Hulu and this week Fox has debuted a very rare gift from the Gods of Television with, "Cosmos: A Spacetime Odyssey". Host and rockstar astrophysicist Neil deGrasse Tyson takes us on a thrilling journey into our world of Big Questions and even some of the answers of our human existence as a tiny part of this fascinating universe we call Life. And trips don't get much better than that! The excellent and very accessible opener is one that the entire family will enjoy whether you happen to be an avid fans of science or not. Thanks Professor and thanks to the late, great Carl Sagan as well for keeping the torch of knowledge and scientific inquiry burning strong.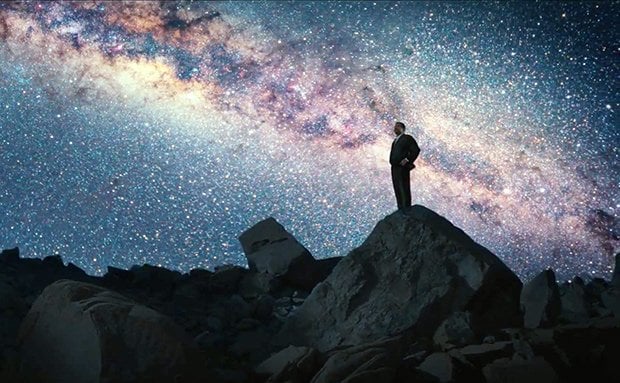 Buy "Cosmos: A Spacetime Odyssey" on DVD from Amazon.
Ready for some gut-wrenching, whiplashing horror thrills, South Korean-Style? Then steel yourself for Writer/Director Jeong-ho Lee's 2010 pulse-pounder, "Bestseller". Jeong-hwa Eom is a soon-to-be-single mom and professionally rebounding novelist caught in yet another plagiarism scandal after her newest bestselling novel, to her disbelief, appears to have been previously published a decade earlier. She returns with her daughter to the remote retreat where her ideas originated to clear her professional reputation but…let's just say things take some decidedly nasty turns. The canny plot plays some subversive games with truth and fiction all the way and the twists and turns will likely surprise you. We told you so…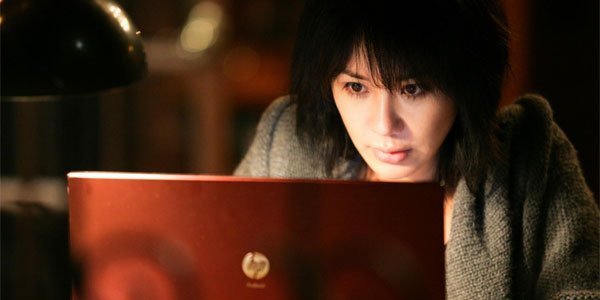 Buy "Bestseller" on DVD from Amazon.
This week crack open iTunes and treat yourself to some of the best that the world of cinema has to offer with the Oscar Nominated Live Action Short Films 2014. A great collection and global selection of shorts that includes Finland's, "Do I have to Take Care of Everything?", the UK's "The Voorman Problem", France's, "Just Before Losing Everything", Spain's, "That Wasn't Me" and 2014's Oscar Winning Live Action Short, "Helium", from Denmark and Director Anders Walter. iTune it up with any and all of these fresh, excellent choices and enjoy!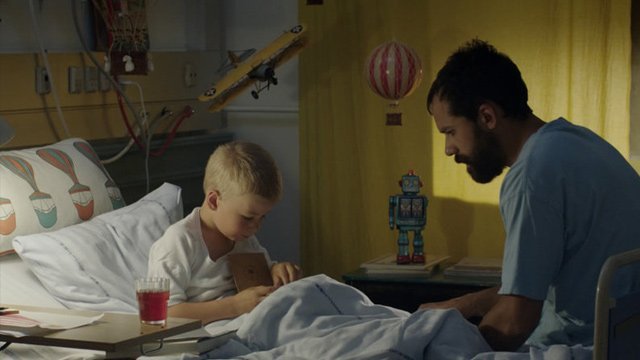 Youth in peril is the subject of this thoughtful and mature 2013 feature from Writer/Director Deston Crettin (who expanded it from his original 2008 short) and, "Short Term 12", takes you for a rough ride to the finish. Brie Larson is a mostly adult counselor at an adolescent treatment center who struggles to build meaningful relationships with her "kids" or actually help her wounded flock even as she tries to juggle her own life with her own not-so-solid relationships. Harsh reality is wrapped up tightly in the young hope on display and lessons are won and lost along the way as this film turns in ways you can't expect. And that is a very good thing.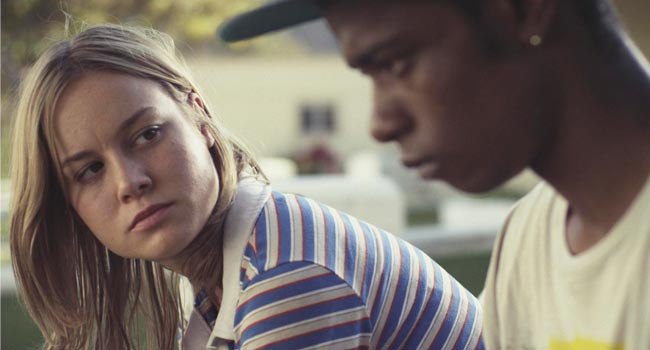 Buy "Short Term 12" on DVD from Amazon.
Now for a film that's quite a bit more predictable and a lot easier to mix with your popcorn, this week iTunes has 2013's, "300", from Director Zack Snyder. Yes, the sequel is opening now (in case you just landed on this planet and didn't know) so why not review this visually fresh and robustly energetic original that was faithfully based on the popular Frank Miller graphic novel. A ferociously committed cast that includes Gerald Butler, Dominic West and an unheralded Michael Fassbender as Spartan warriors at the legendary Battle of Thermopylae hurl themselves at this pulpy material and everyone, including a fierce Lena Headley, leaps from the screen with just the proper amount of hammy machismo to make this film come to vivid life. "This is madness…" "THIS…IS…SPARTA!"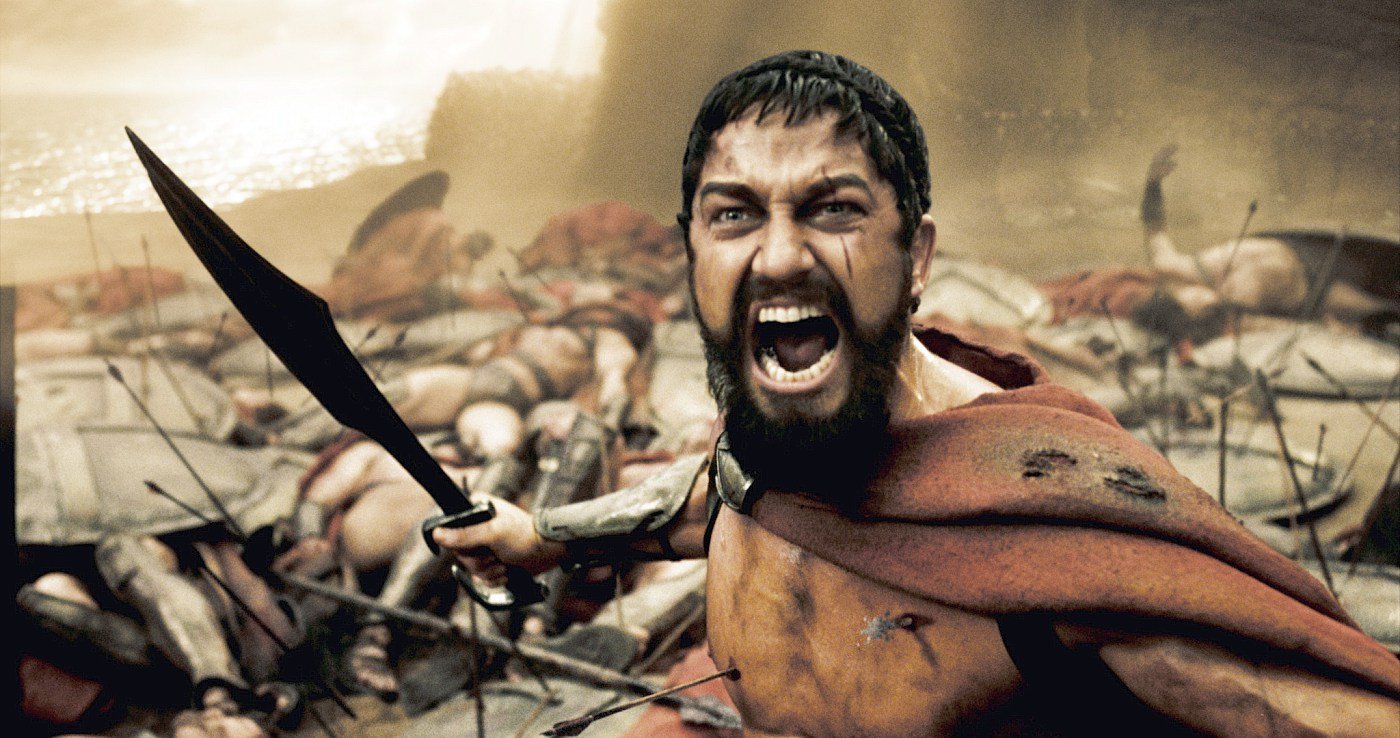 Buy "300" on DVD from Amazon.
That's all for this week so save us a seat on the couch and we'll bring the beer!