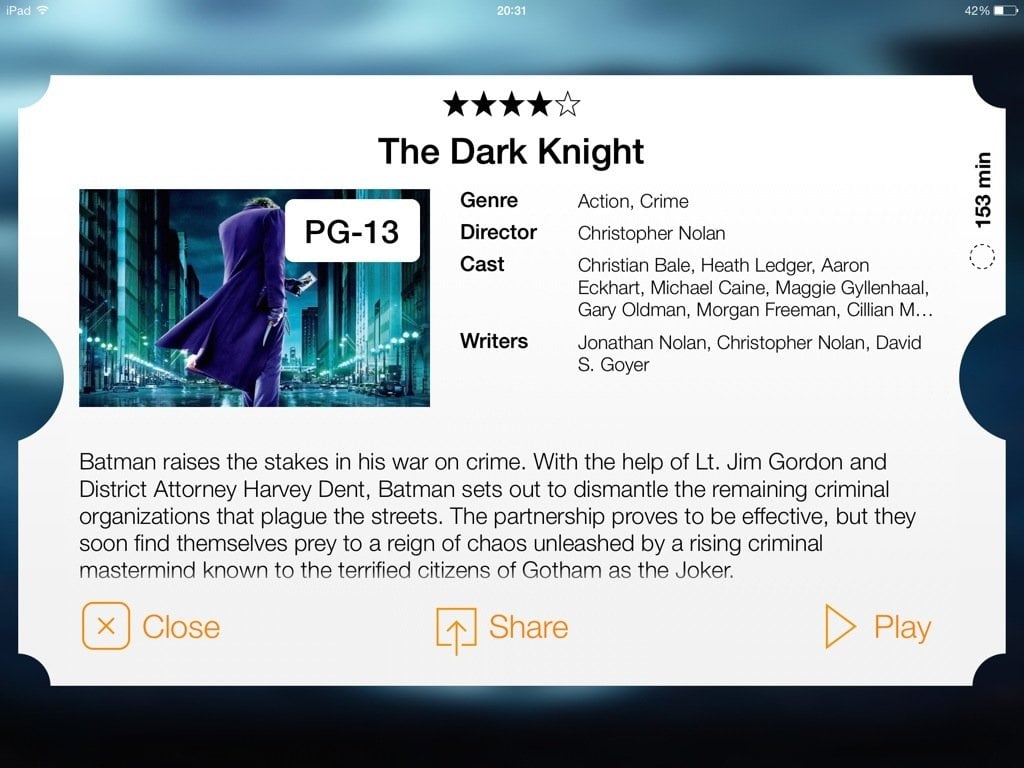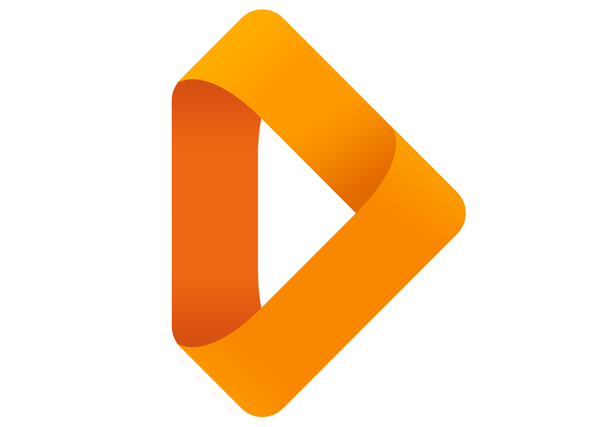 You might remember my review of the original Infuse: The Beautiful way to watch videos where we concluded that "Infuse is the best video player we've ever had our hands on". Some great specs in Infuse which impressed us were:
Automatic pulling of cover and file details from IMDB.
Stunning staging of covers and ticket entry to the theater.
Support of over 14 formats
Direct search and download of subtitles from OpenSubtitles.org
Trakt.tv sync
Social media sharing
Easy file transfers and AirPlay
When I first heard about the Infuse 2, I was a little confused. How could there be a sequel to a video player app? Is it a tricky way to make old users pay again for a redesigned app? Later, I realized that it is not a new app but just the new name of the revamped app. Yeah, that makes more sense.
Bringing a brand new design and the ability to stream videos from other devices, Infuse 2 takes the experience a step further. Do consider reading the original review for an in-depth look into its huge list of features, as I will be dealing only with the fresh ones here.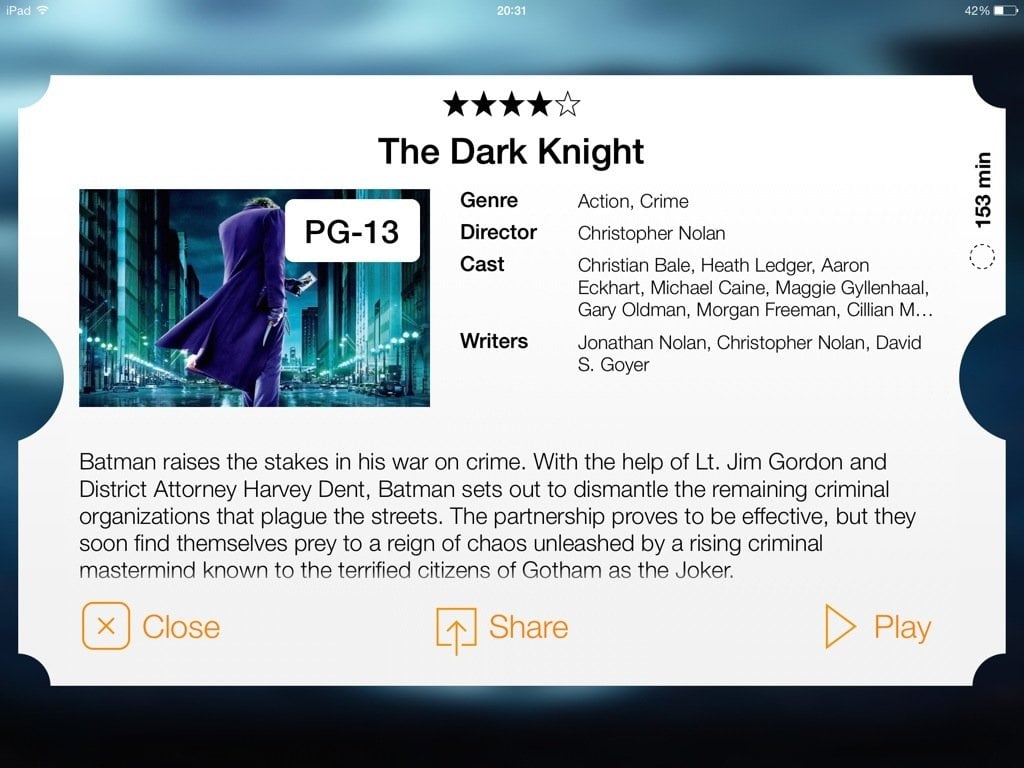 The new interface is undoubtedly optimized for iOS 7. It is clean, compact and flat like a pancake. The basic UI frameworks, like the stage appearance and ticket entry are retained but are more plain as the skeomorphism is lacking. Support for iOS 7 gestures and the blurred backgrounds are in place too. Overall, the app seems new at a glance but instantly feels familiar once you start using it.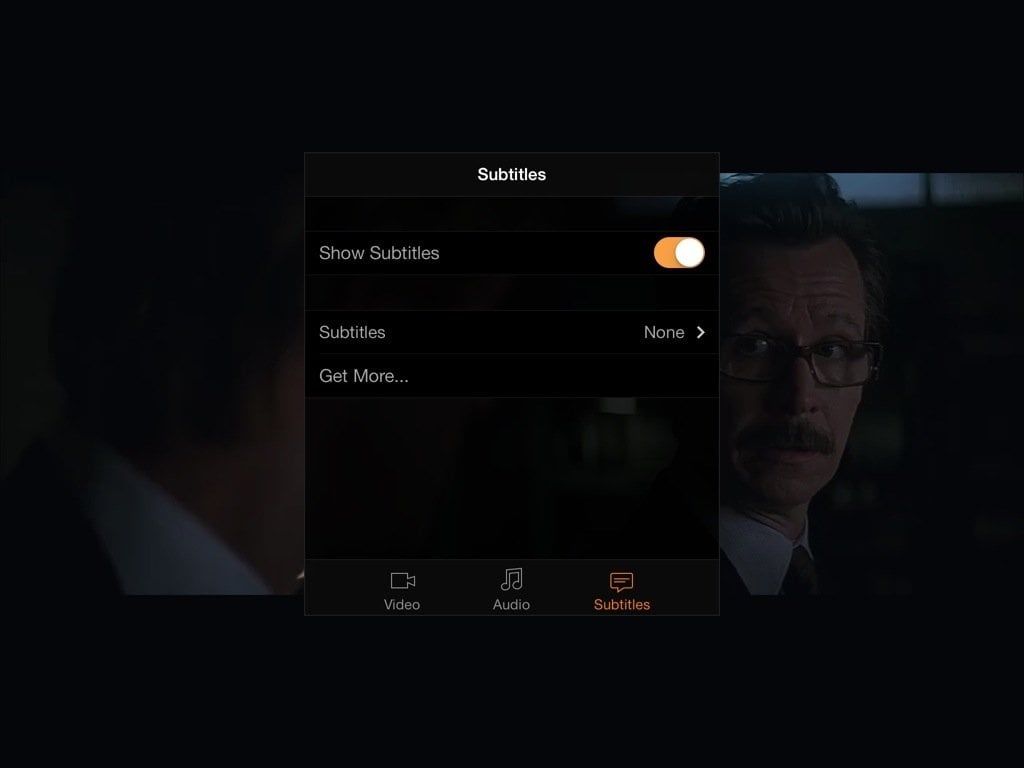 Regarding the features, Infuse 2 keeps all those lovable qualities which we praised last time. One of the most demanded features of Infuse was the support for video streaming and had been the deal breaker for many. Guess what? Infuse 2, as promised by FireCore, completely supports network streaming from Mac, PC or drives. It even works with AirPlay, subtitles and Trakt.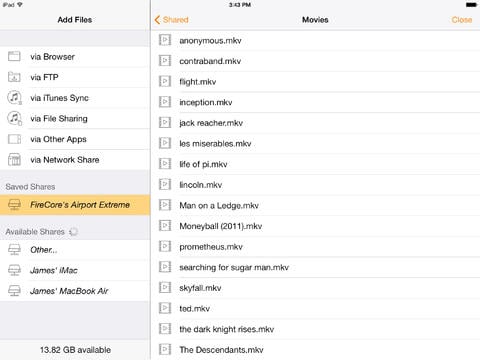 In short, Infuse 2 is all the goodness of Infuse, plus a lightweight design and some new features. The best part is that the app is now free. New users can try out the basic player for nothing and upgrade to the Pro version for $4.99 if they like what they see. Old users needn't worry though. They can avail a free upgrade by tapping the restore button.
Get Infuse 2 from the App Store for free and do let us know in the comments section below, your thoughts on the app.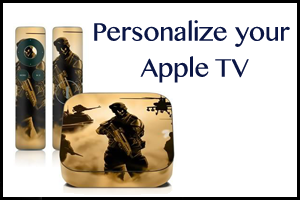 UPDATE: Firecore has released an update to Infuse 2, just in time for Christmas, bringing better options for free users, bug fixes and more. The full list of changes in Infuse 2.1 are:
Free users can now play more formats!
Variable speed scrubbing (drag position dot down for finer control)
Improved accuracy while scrubbing
Better movie artwork
SMI subtitles
Improved Czech, Greek, Hebrew, Hungarian, and Spanish translations
Many other fixes and improvements