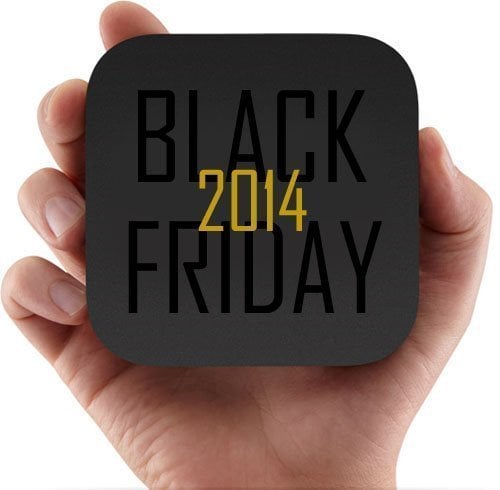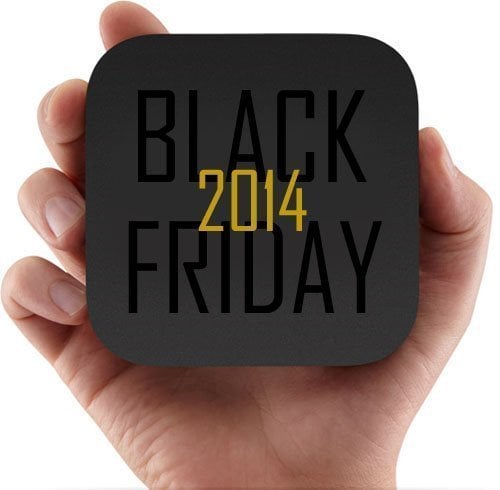 Apple TV Hack  is also joining the Black Friday fun as we bring you the best Apple TV related deals* everyday!
Also read:
Black Friday deals on TV Sets
1. Samsung 40-inch Smart LED TV ($529.99 $327.99)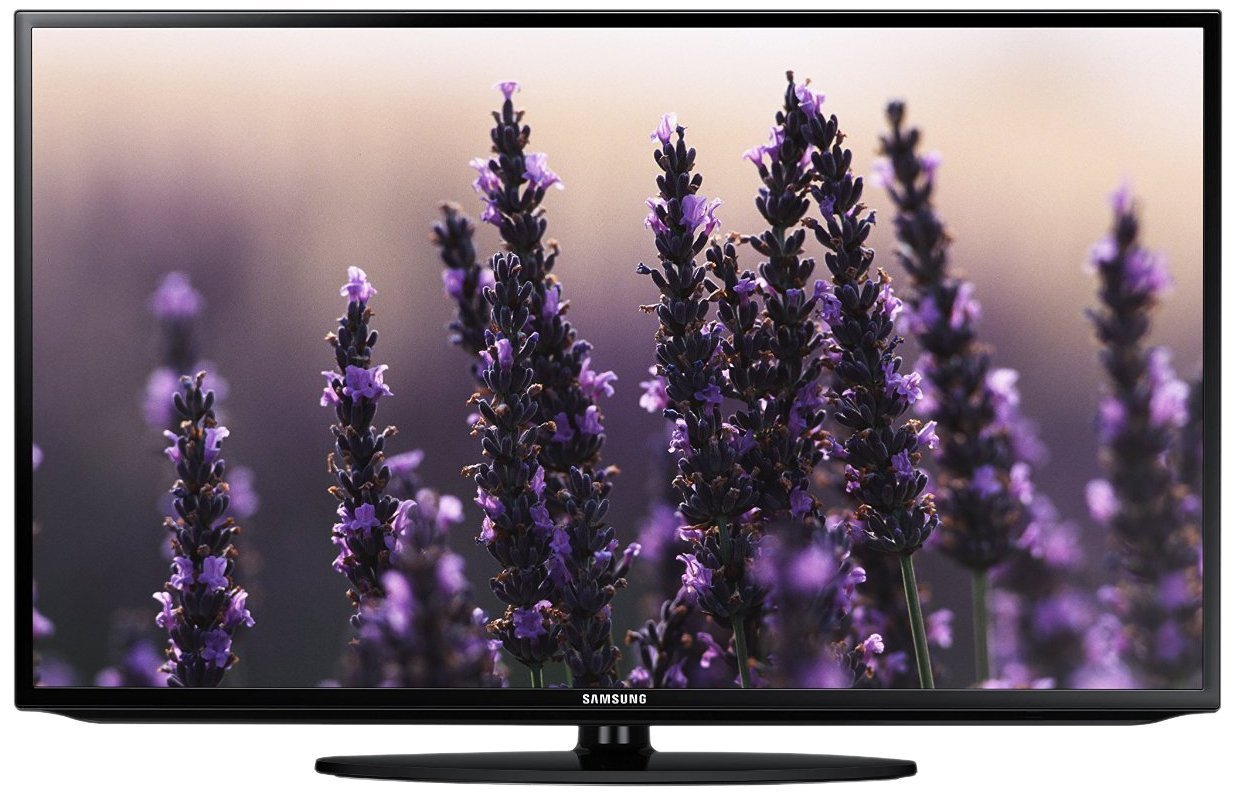 Refresh Rate: 60Hz (Native); Clear Motion Rate 120 (Effective)
Backlight: LED (Edge-Lit)
Smart Functionality: Yes
Dimensions (W x H x D): TV without stand: 36.5" x 21.7" x 3.7", TV with stand: 36.5" x 23.9" x 9.8"
Inputs: 2 HDMI, 2 USB, 1 Component In, 1 Composite In
Accessories Included: Universal Remote Control
2. LG Electronics 39-inch 1080p LED TV ($479.99 $339)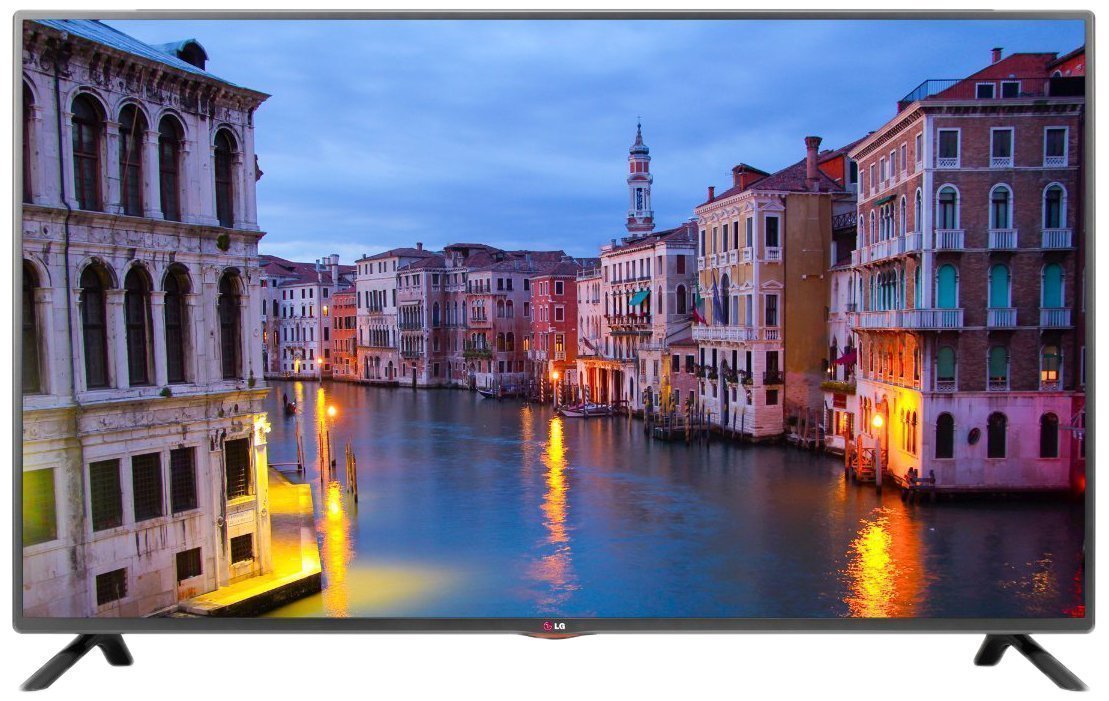 Refresh Rate: 60Hz (Native); Motion Clarity Index 120 (Effective)
Backlight: LED (Direct)
Smart Functionality: No
Dimension (W x H x D): TV without stand: 34.8″ x 20.6″ x 2.2″, TV with stand: 34.8″ x 22.3″ x 8.6″
Inputs: 2 HDMI, 2 USB, 1 Component, 1 Composite (shared), 1 Digital Audio Out
3. VIZIO P702ui-B3 70-inch 4K Ultra HD Smart LED HDTV ($2499.99 $2099.99)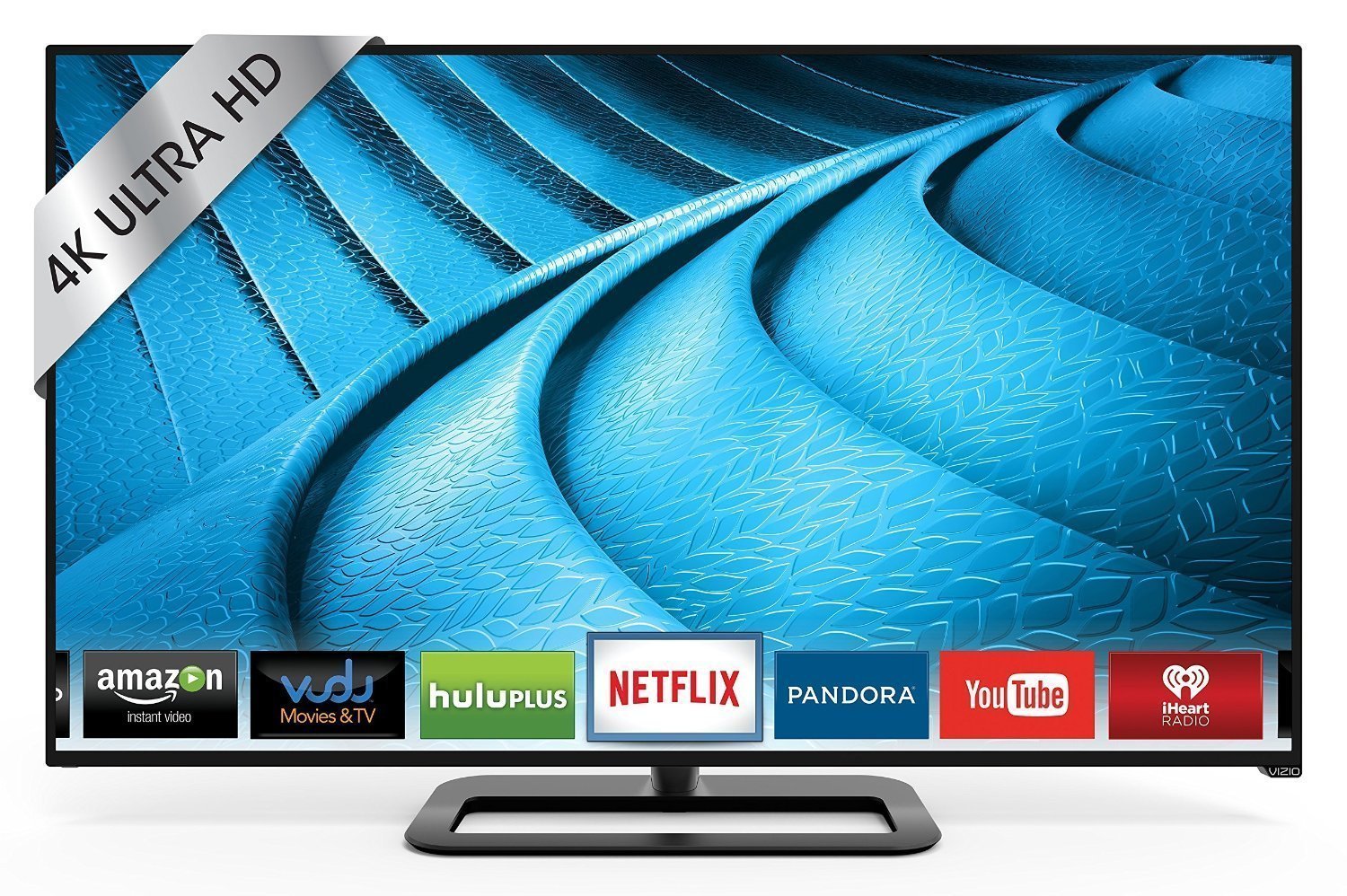 Superior Ultra HD picture – Experience incredible detail and clarity with over 8 million pixels and 4x the resolution of 1080p Full HD.
Spatial Scaling Engine – Beautifully transforms 1080p Full HD sports, movies, and TV Shows to 4K Ultra HD resolutions.
VIZIO Internet Apps Plus – Optimized for Ultra HD streaming, beautifully simple Smart TV delivers instant access to the hottest movies, TV shows, music, and more.
Blazing fast 802.11ac wireless – ideal for Ultra HD streaming.
72 Active LED Zones – Dynamically adjusts the LED backlight per zone creating deeper, pure black levels and higher contrast
4. Sony 55-inch 4K Ultra HD 120Hz 3D Smart LED TV ($2999 $1498)
Refresh Rate: 120Hz (Native)
Backlight: LED (Edge-Lit)
Smart Functionality: Yes – Skype, Twitter, Internet Browser (Opera)
Dimensions (W x H x D): TV without stand: 48.6" x 29.25″ x 2.6", TV with stand: 48.6" x 31" x 11.25"
Inputs: 4 HDMI, 3 USB, MHL
Accessories Included: Remote, 2 3D Glasses, Touchpad Remote Control, IR Blaster, Table Top Stand
Black Friday deals on AirPlay speakers for Apple TV
1. LG ND8630 80W Dual Speaker Dock with Bluetooth Airplay and NFC ($349.99 $134)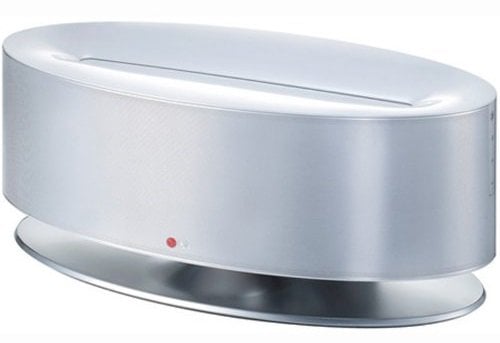 The 80W 2 channel amplifier with Bass Blast delivers room filling sound with crisp highs and deep lows.
The dual dock design allows you to listen to your music on your iOS or Android device while charging the other.
With built-in Airplay and Bluetooth you can listen to your music wirelessly.
2. Boston Acoustics MC200Air Wireless Speaker System for AirPlay ($399.99 $229.98)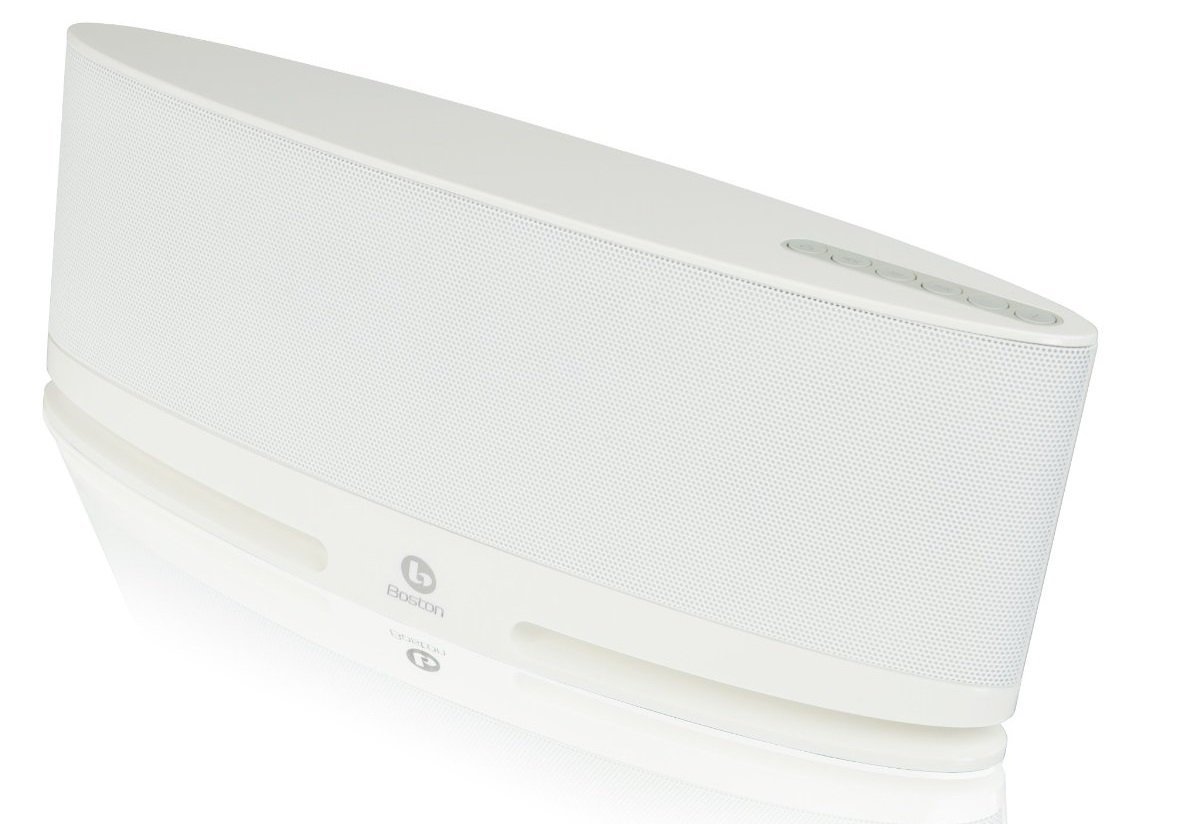 Great room-filling sound from a sleek compact design
Connects to your home Wi-Fi network or Ethernet
Boston's BasTrac circuitry for more bass without distortion
AUX input allows you to connect to a local source
Integrated keyhold mopunts for easy wall-mounting
3. Sony SANS500 Portable Wi-Fi Speaker System with AirPlay ($399.99 $299.95)
Wirelessly stream your favorite music to any room from Pandora, Slacker, iTunes, iPad, iPod Touch, iPhone, your PC, Sony Tablet, Sony Blu-ray integrated systems and more
Apple AirPlay lets you stream your music from your iPhone, iPad, iPod Touch and iTunes wirelessly
Up to 5 hour battery life for complete portability around your home
Powerful, 360-degree, room filling sound
iPhone Remote Control and Sony Tablet Music Sharing apps available
Black Friday deals on Apple TV Accessories
1. Tryten T5825US ALUMINUM MOUNT WITH KEYED LOCK FOR APPLE TV ($39.90 $38.70)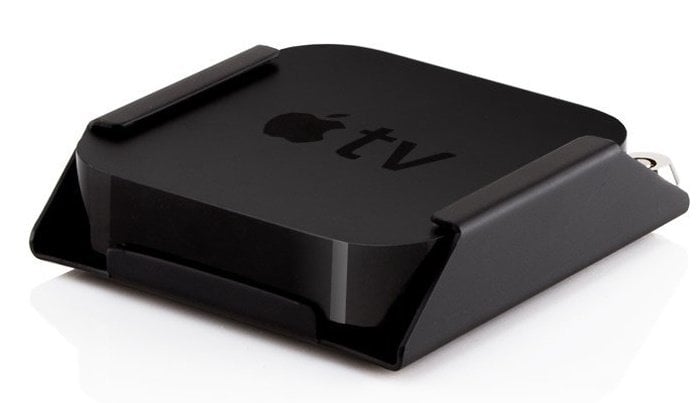 Tryten Apple TV Mount
Aluminium Strong built
with key for security
2. Yamaha RX-V675 7.2 Channel Network AV Receiver with Airplay ($649.95 $299.99)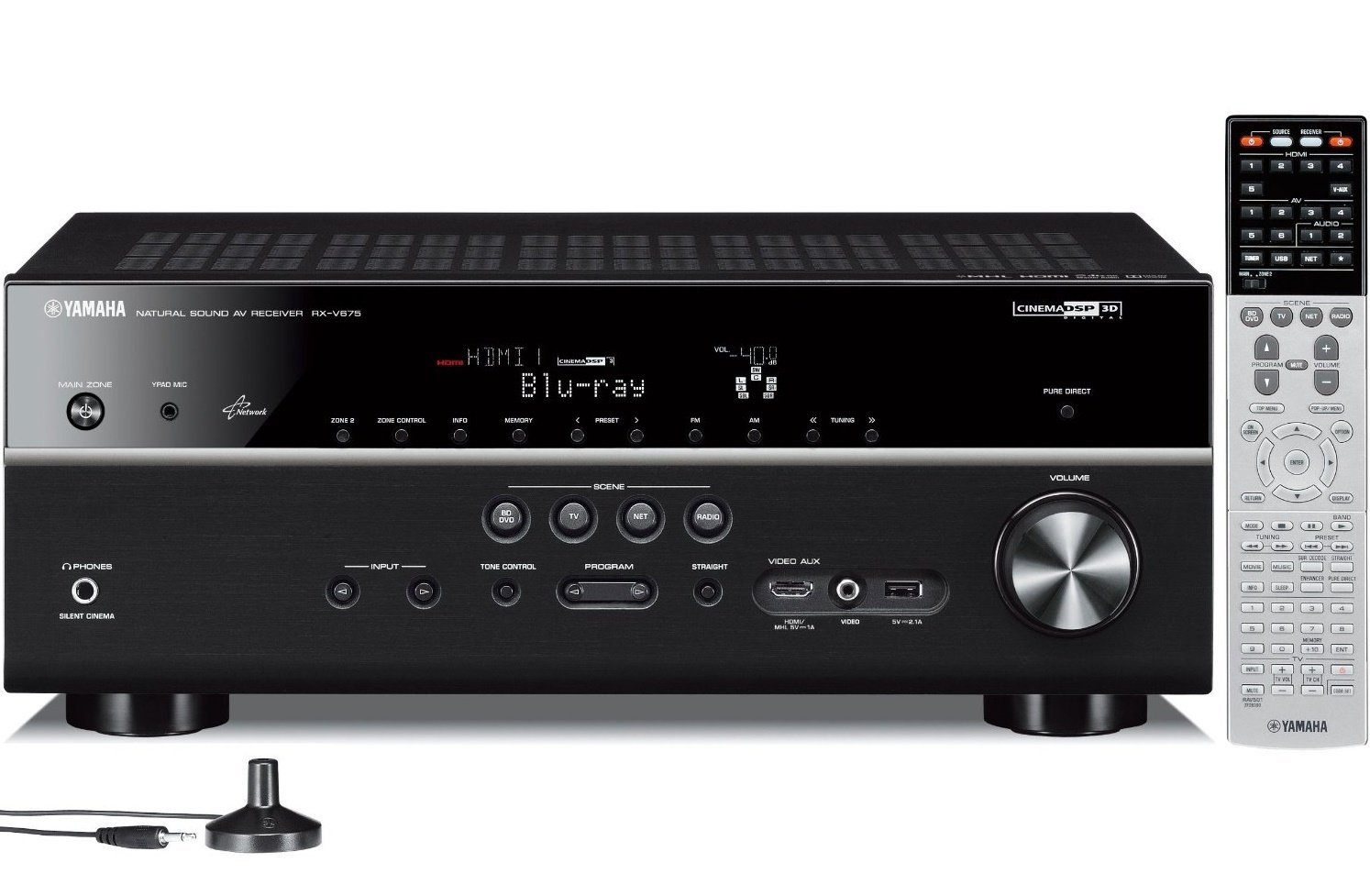 7.2-channel powerful surround supported in HD Audio format decoding; compatible with several audio formats such as Dolby TrueHD, DTS-HD Master Audio, & FLAC/WAV 192 kHz playback
Supports AirPlay allowing you to stream music wirelessly from iPod touch, iPhone or iPad, as well as from iTunes on Macs & PCs
Yamaha AV Controller App on iPhone & Android devices, enables controlling power on/off and volume, select inputs, and DSP modes etc.
New Virtual CINEMA DSP provides virtual 7.1-channel surround sound from only front speakers (2.1-channel), with no need for rear speakers
MHL provides easy, direct connection of compatible mobile phones; front panel USB port allows convenient connection of an iPod/iPhone/iPad to enable direct transmission directly to the AV receiver – results in minimal signal loss or interference
3. Yiding Smart Bracket Remote Control Silicone Protective Case Mount For Apple TV ($17.89 $9.99)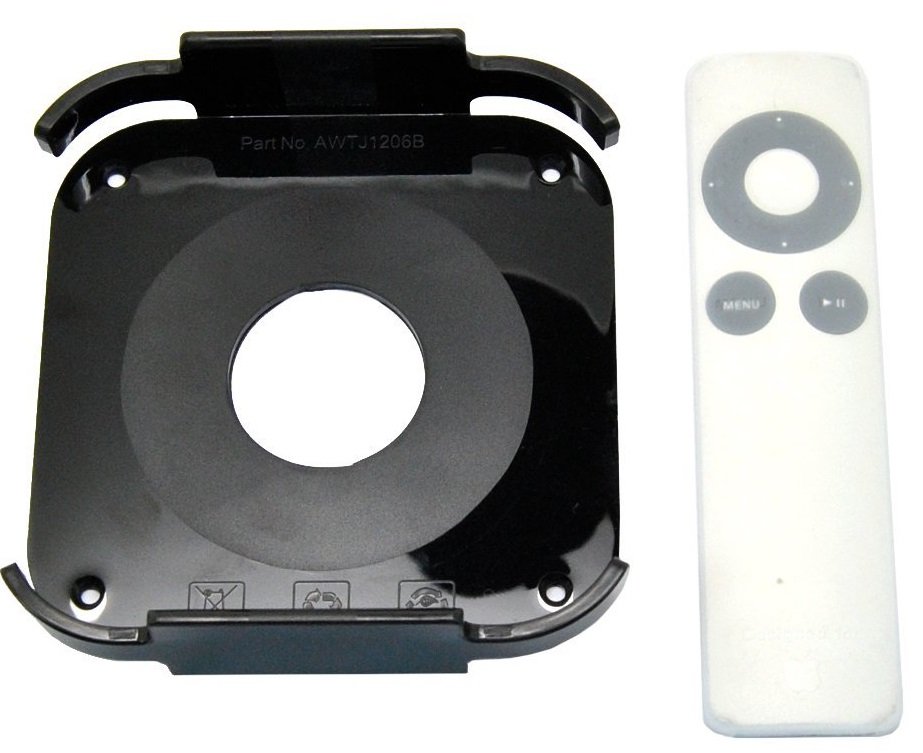 Potective Case For Apple TV
Apple TV Mounts & Brackets
Protective case for Remote Control
Wall Mount /Smart Bracket For Apple TV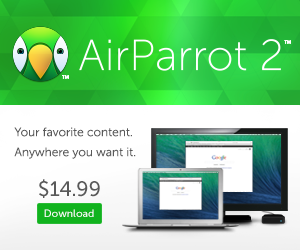 More Black Friday Deals for Apple TV :
* We've been searching for the best Black Friday deals everywhere–including Black Friday deals other stores are planning. The fact that Amazon is price comparing makes this search much easier on us but to ensure you are getting the best deal possible, we will compare each price with that of other sites. If we find a better deal, we will post it!
Be sure to follow Apple TV Hacks on Twitter, Facebook or Google+ for all the latest Apple TV-related news.