It was reported last week, by AppleInsider and the guys over at Cult of Mac, that the Apple CEO Tim Cook was spotted at Valve's headquarters located in Bellevue, Washington. You may recognize Valve for their gaming platform Steam, and their work in creating games such as Half-Life, Team Fortress and the wildly successful Portal.
It is far too easy, and fun, to begin speculating at what this could mean. We all know that Tim Cook doesn't spend his time visiting companies like this for no reason. So what could it mean? For me, it seems like a perfect fit. Get involved with a company to that already has a digital gaming platform integrated for mac, PC and platform games alike.
According to sources to Cult of Mac:
Apple is working on a television set with an iTunes-integrated touch screen remote and Siri-like voice command technology. The TV set will be coming before the end of 2012. Furthermore, Apple's television set will come with an Apple-branded, Kinect-like video game console. The interface will rely heavily on motion and touch controls.
Simply put, we are one, well designed, physical remote away from Apple taking over the gaming sector. There I said it! I have been a long time lover of iPad mirroring iOS games to my Apple TV 2. The limitation has always been controls. If Apple integrates either Kinect –like features or and external remote. I may be sold!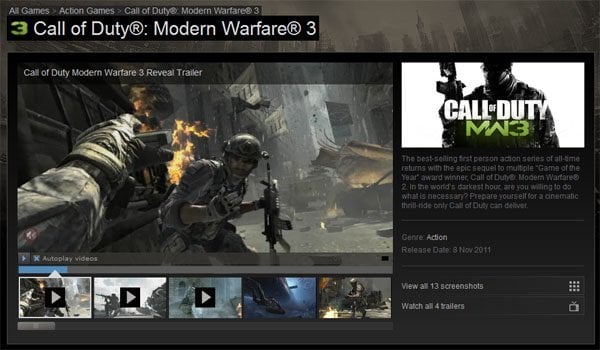 Update: Valve co-founder Gabe Newell has said that Tim Cook never visited his company, but, according to Cult of Mac sources, Apple is still working on a Kinect-like video game console:
The company's plans are always subject to change, but gaming for the upcoming television is definitely on the table right now.
[via: Cult of Mac]
umOuch (Andrew Brasher)
You may also want to read:
Munster: Apple TV set will be the biggest thing in consumer electronics since the smartphone
FireCore: Work is underway on Apple TV 3 jailbreak and Apple TV 2 5.0 untethered jailbreak
aTV Flash (black) 1.5 for Apple TV 2 is live
How to install IceFilms on your jailbroken Apple TV