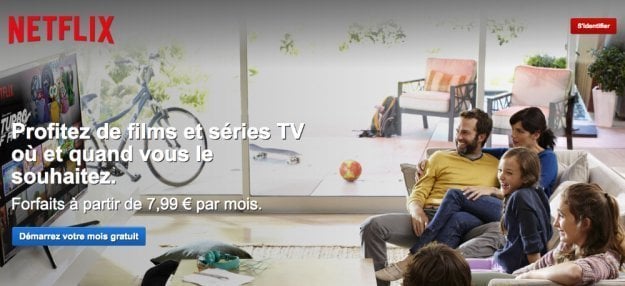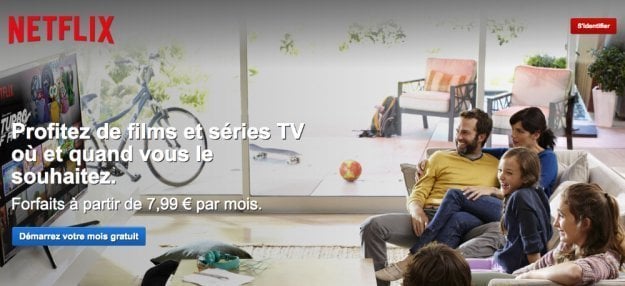 As announced earlier this year, Netflix is expanding its territory in Europe. They have started off by saying Bonjour, as the uber popular streaming giant launched its service in France today.
Netflix will be available on the web, smartphone and tablet apps, gaming consoles as well as on media streaming devices, including the Apple TV.
Apple TV users in France will no longer see the "Netflix is currently not supported in your location" error banner, and can start queuing their favorite movies and shows.
Now you can subscribe for €7.99 per month ($9), €8.99 per month with HD streaming and 2 simultaneous streams ($10), and €11.99 ($15.50) for 4K streaming and four simultaneous streams.
Though you will be able to stream shows like Downton Abbey, Fargo and Orange Is the New Black, it is complained that Netflix France carries a very tiny catalog, compared to its US counterpart. Netflix is trying to make up for this by bringing out their own exclusive French TV Shows and have already announced one, a political thriller Marseille.
[..] you won't find Mad Men, Parks and Recreation, Friday Night Lights, The West Wing, The Office, The X-Files, Twin Peaks, Rectify and many other hit shows on Netflix France.
It is also worth noting that, existing rules in France doesn't allow movies to be streamed within 3 years of their release, and is expected to be a huge challenge for Netflix.
France isn't Netflix's first European conquest. In fact, it is already available in other European countries like Sweden, Norway Netherlands, UK and Ireland, and is coming soon to Germany, Luxembourg, Belgium, Austria and Switzerland.
If your region is not included in the list, or want to by pass the restrictions of European streaming services or want to access the larger US catalogs, you can follow this guide on How to watch Netflix on Apple TV outside the US.
Be sure to follow Apple TV Hacks on Twitter, Facebook or Google+ for all the latest Apple TV-related news.