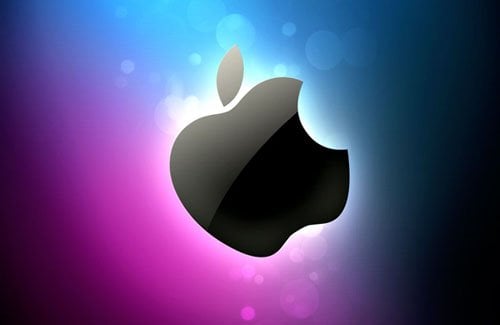 How Adobe is going to deliver Flash content to every iPhone and iPad? Will Feral's legendary game finally come to the Mac? Which TV shows are now fully closed-captioned in the iTunes and how will be the new MacBook Pro? Read the third edition of "Apple TV News from the Web" to get the answers for all these iQuestions.
We are open for submissions: if you find anything related to Apple TV and you think it may fit here, send us a tweet or a Facebook comment and we'll post it the coming week.
—————-
Edition 3:
1. Flash coming to iOS
2. Deus Ex: Human Revolution
3. Closed-captioned episodes in iTunes
4. Updated MacBook Pro line
—————-
1. Flash finally coming to iOS
Every day there are more and more websites with iOS-friendly non-Flash content and there is the famous, amazing Skyfire app (which I use a lot) that lets you play any Flash video on your iPhone or iPad but, still, it's obvious it would make the life of every iDevice user much easier if there was simpler way to get Flash content. Well, it seems Adobe has finally found a way to bypass Apple's restrictions on Flash – recently announced Adobe Flash Media Server 4.5 will allow the publishers to push every Flash content to any iOS device.
Read more on iPhoners.org or go to the BGR's article for more details on how it will exactly work.
2. Deus Ex: Human Revolution coming to the Mac
Deus Ex: Human Revolution, the critically-acclaimed prequel to the legendary Deus Ex will finally have a native Mac version! The game will be released this winter.
What is Deus EX: HR about? Players control ex-SWAT commander Adam Jensen, who is forced to undergo cybernetic augmentation and thrown into the heart of a global conspiracy. He finds himself in a world where only those who adapt survive.
Watch the trailer to dive deeper into the unique atmosphere of this legendary game.
3. Closed-captioned episodes now available to iTunes Store
AppleInsider has discovered that some TV studios (Fox, FX, CW and ABC) have quietly begun adding closed captioning to some TV shows on iTunes. You can now watch the current seasons of closed-captioned "Sons of Anarchy," "New Girl," "Switched at Birth" and "The Secret Circle," (more to come, hopefully) to improve your literacy skills (really, that's what FCC says). But seriously, it's very helpful for all TV shows lovers with hearing disabilities. To enable closed captioning on the Apple TV, go to Settings > Video.
AppleInsider: TV studios quietly adding closed-captioned episodes to iTunes Store
4. Apple to update MacBook Pro line this month
AppleInsider has a fresh, "exclusive" rumor about much-anticipated refresh of MacBook Pro line. According to sources speaking to the site, Apple is planning to release the new MacBooks Pro before the end of this year, even as early as the end of September. AppleInsider has been told that, since Intel's next-generation Core i-Series mobile platform is not expected until the second quarter of 2012, the MacBook Pro refresh will deliver "marginal speed bumps to the notebooks' processors but will otherwise introduce no material changes over the existing models."
AppleInsider: Apple to surprise with late-2011 MacBook Pro refresh this month
And here are some more rumors about the iPhone 5 and iOS 5:
You may also want to read:
Apple TV News from the Web: Edition 1
Apple TV News from the Web: Edition 2