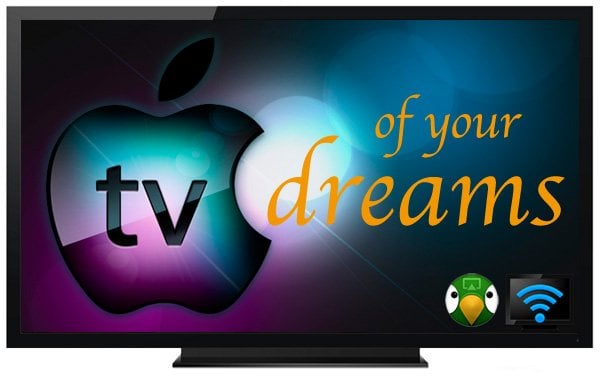 Apple has always treated Apple TV as a "hobby" device. The original silver Apple TV, the second and third-generation hockey pucks – these are really great devices, but, undoubtedly, they are not as "magical and revolutionary" as were iPods, iPhones and iPads.
There is 1080p, there is AirPlay and AirPlay Mirroring, there are some content deals, there are apps like AirParrot and Beamer, there is XBMC, Plex and aTV Flash on jailbroken devices, but it's still not even close to what we think a perfect TV solution from Apple could look like. And now we have learned that the next Apple TV will probably come with a slightly improved processor and a new antenna/chip. Oh, come on Apple, you know you can do better!
But there is no doubt there will be a bloody battle for our living rooms and Apple will take part in it. We have no doubts that Apple will come out with something big: a revolutionary TV solution, whether it will be a standalone TV set or next generation set-top box. But since we are not hearing anything from Apple on this matter, we hope to hear something from you.
We are giving you a chance to share with the world your vision of a perfect Apple TV. The Apple TV of your dreams. The king of your living room. A standalone TV set or a redesigned set-top box? Apps, games, Siri, Facetime, gesture control, 3D, social networks? And what about the content?
You tell us how the next Apple TV's hardware, software and/or interface should look like!
If you have graphic skills, mockups, renderings and all other kinds of concept designs will be more than welcome. If Photoshop is really not your thing, just write down your ideas and send them to us in a text file. During the contest, we will be regularly posting the best ideas on our website, Facebook, Twitter and Google+. The authors of the best works in both "graphics" and "text" categories will be awarded an iPad mini 16 GB, courtesy of Squirrels (maker of AirParrot and Reflector) and Beamer.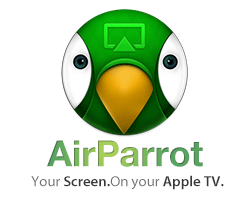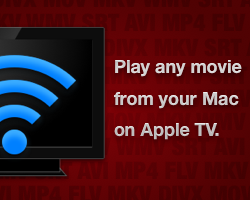 Rules:
–       The contest starts right now and ends on Sunday, March 17th at 11.59 PM EST.
–       Submissions should be sent to editor@appletvhacks.net; the subject line should read "Contest: Apple TV of your dreams".
–       All graphic and text file formats are allowed.
–       If you are submitting a graphic work, please include a short description of it.
–       Submission of work that has already been published elsewhere is not allowed.
–       Two winners (one in each category) will be selected by Apple TV Hacks editorial team and announced not later than on March 29th.
–       The contest is open internationally.
The contest is sponsored by Squirrels and Beamer.
UPDATE: We got tons of submissions and we're reviewing them now. The winners will be announced by the end of the week. We are sorry for the delay!