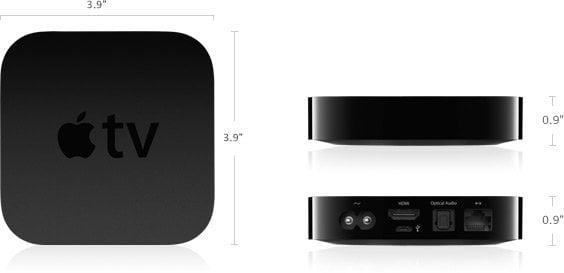 It would seem that Apple is playing friendly with the folks at The Verge and granted them some unique information pertaining to the new Apple TV that has shown up in the latest FCC filings. According to their team, Apple has clarified issues pertaining to the new Apple TV, model A1469, stating that Apple Inc. will not be releasing a smaller Apple TV. They are actually releasing an device that only contains "minor component changes." One item that seems of interest is that these FCC filings seem to reveal that there may be an upgrade to the new A5x processor, but The Verge was unable to confirm this information.
As of now, it would seem there is no difference between the new model and the current iteration of the Apple TV 3. Apple claims the difference will only be noticeable to those who pay attention to the model number. Though, we do believe there is more to the story than Apple is sharing, but it is unclear what it could be. For now, we will wait, watch and report back to all of you as soon as there is news to share.
Apple's statement:
We sometimes make component changes which require an updated model number for regulatory approval. The component changes we made don't affect product features and Apple TV customers will continue to have the same great user experience.
Follow us on Facebook, Twitter or Google+ and we will keep you updated on the latest on the new Apple TV.