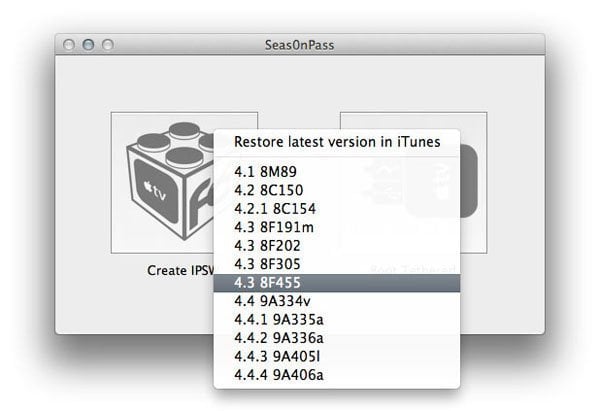 AppleInsider discoverd a growing thread at the Apple Support Communities website where users report issues after updating their Apple TVs (2nd and 3rd generation) to the latest Apple TV 5.1 software. It looks like many Apple TVs are getting bricked after running the update:
After running the software update option on the Apple TV, a number of users indicated that the hardware simply displayed a blinking light, while nothing but a black screen is shown on their HDTV. Others found that their Apple TV could no longer connect to their network after updating, rendering the streaming-centric device useless.
According to AppleInsider, manually downgrading the Apple TV software to version 5.0.2 has been discovered to work as a possible fix:
The process requires installing an IPSW restore file from Apple, plugging the Apple TV into a Mac or PC with a micro USB cable, and force restoring the software through iTunes.
Remember that if you've previously saved your Apple TV's firmware signatures (SHSH blobs) using TinyUmbrella or aTV Flash (black), you can downgrade Apple TV 2 software using Seas0nPass.
Here are the IPSW restore files:
Apple TV 2:
https://appldnld.apple.com/AppleTV/041-4362.20120605.t8i4U/AppleTV2,1_5.0.2_9B830 _Restore.ipsw
Apple TV 3:
https://appldnld.apple.com/AppleTV/041-4361.20120605.grjot/AppleTV3,1_5.0.2_9B830 _Restore.ipsw
Apple TV software update 5.1 has been released on September 24, 2012. The biggest changes included support for Shared Photo Streams, the ability to switch between iTunes accounts and to send audio content from Apple TV to AirPlay-enabled speakers and devices